Chat: Send, Edit, and Delete Messages
How to send messages

Once you have joined or created a server or started a DM, you will likely want to know how to begin sending messages.
The most common places to talk on a server are chat channels, recognized by the # symbol next to their name.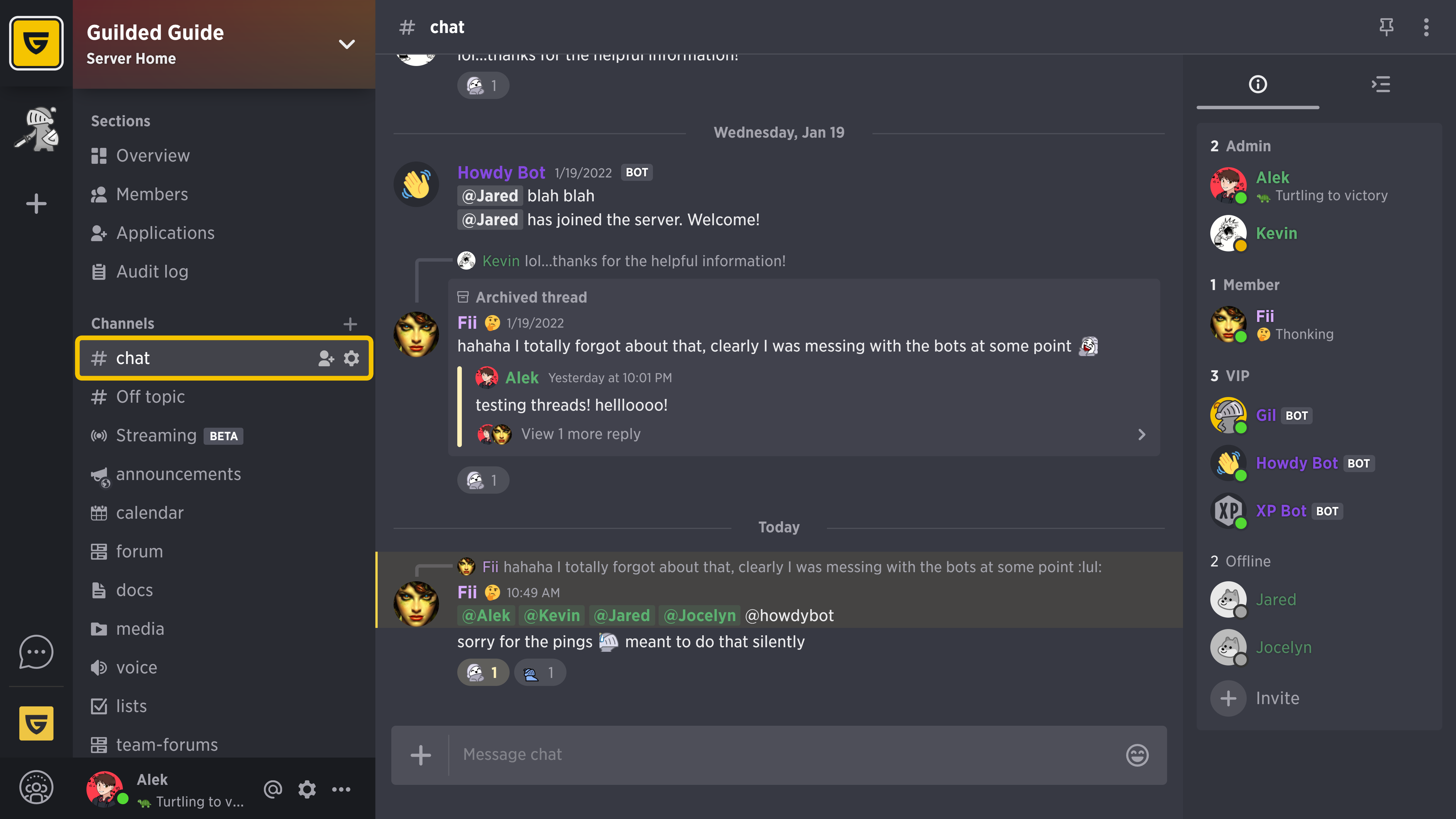 The interface for a chat channel and a DM will look very similar so let's use a server in this example. Once you have found a channel to talk in, such as "chat" here, click on the text box near the bottom of the application window in the space that says, "Message chat."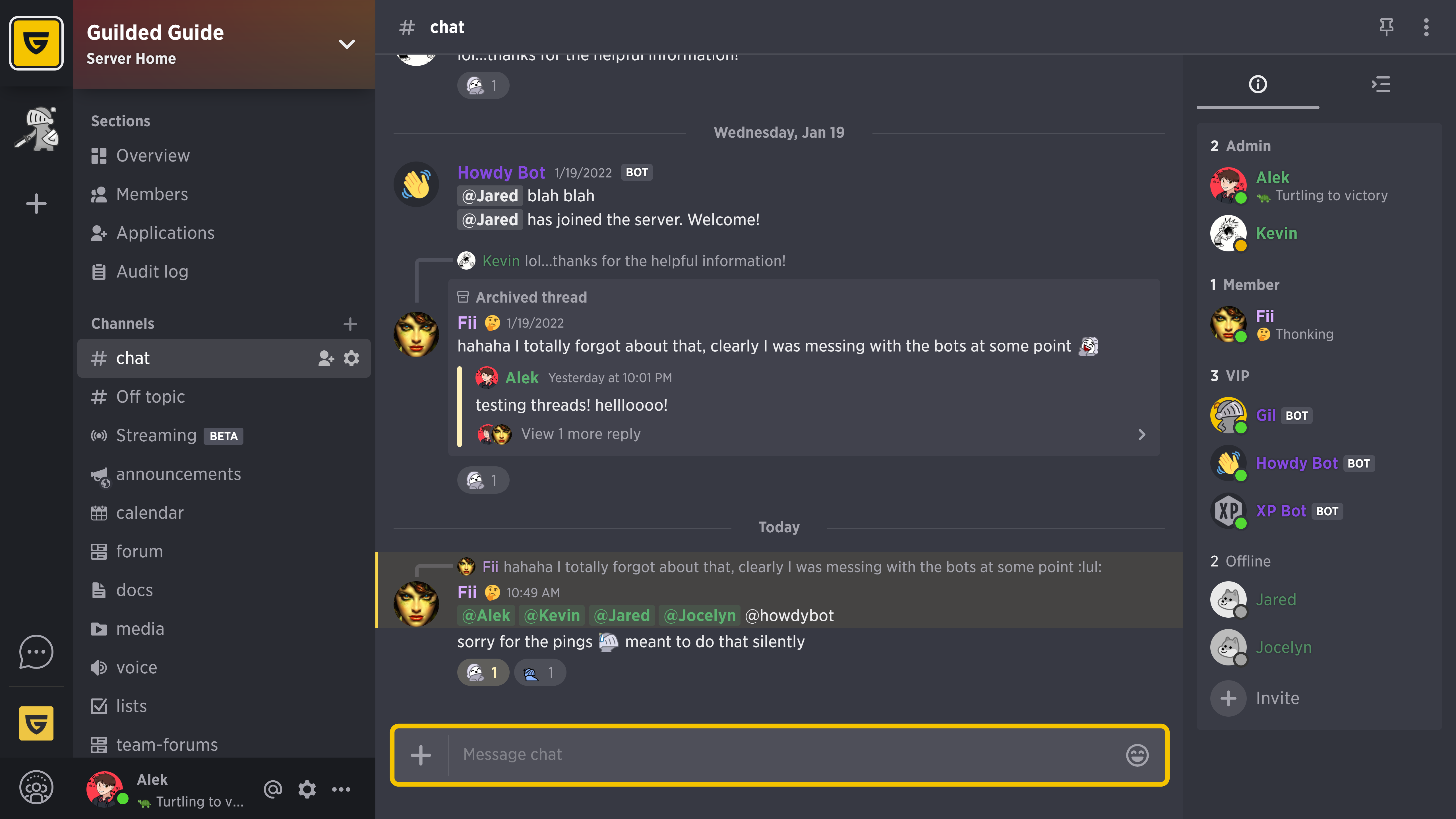 Type in the chatbox and press enter or send a basic text message.


After typing your message, press Enter/Return on your keyboard to send the message.
Tip: Add attachments to your message using the plus icon
on the left side of the messaging text box, or send an emote by clicking the

icon on the right side of the message box.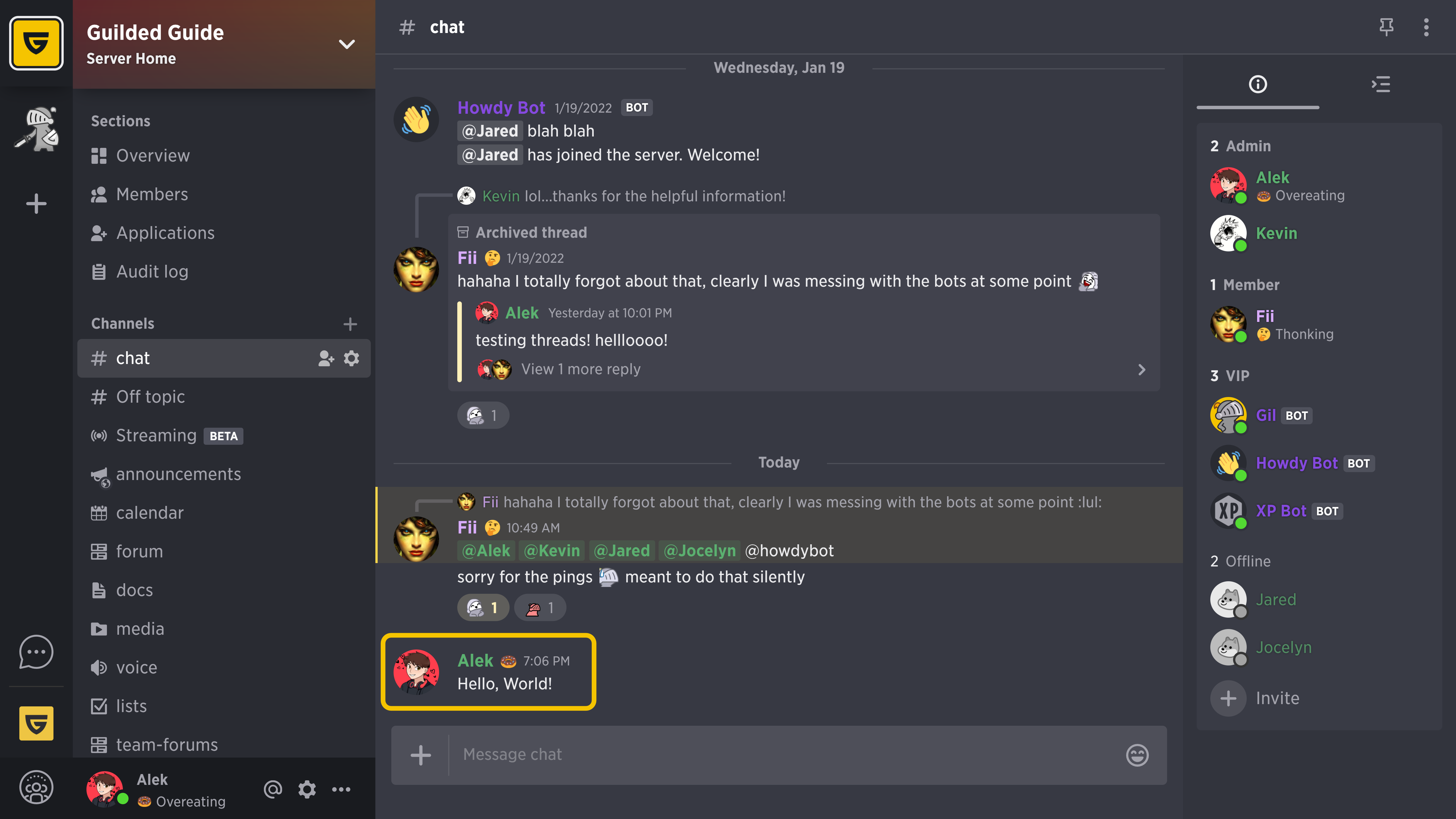 How to edit messages
Any messages sent will show up directly above the chat text box. The most recent message will show at the bottom of the page, and as you scroll up, you will view older and older messages.
You have sent a message, but you made a typo or wanted to reword your message. The quickest way is to press your UP arrow, which will let you edit your most recent message in chat.
Hover your cursor over the message you want to edit, and this will show you some options at the top right of the message.
Click the icon with the three vertical dots to bring up more options.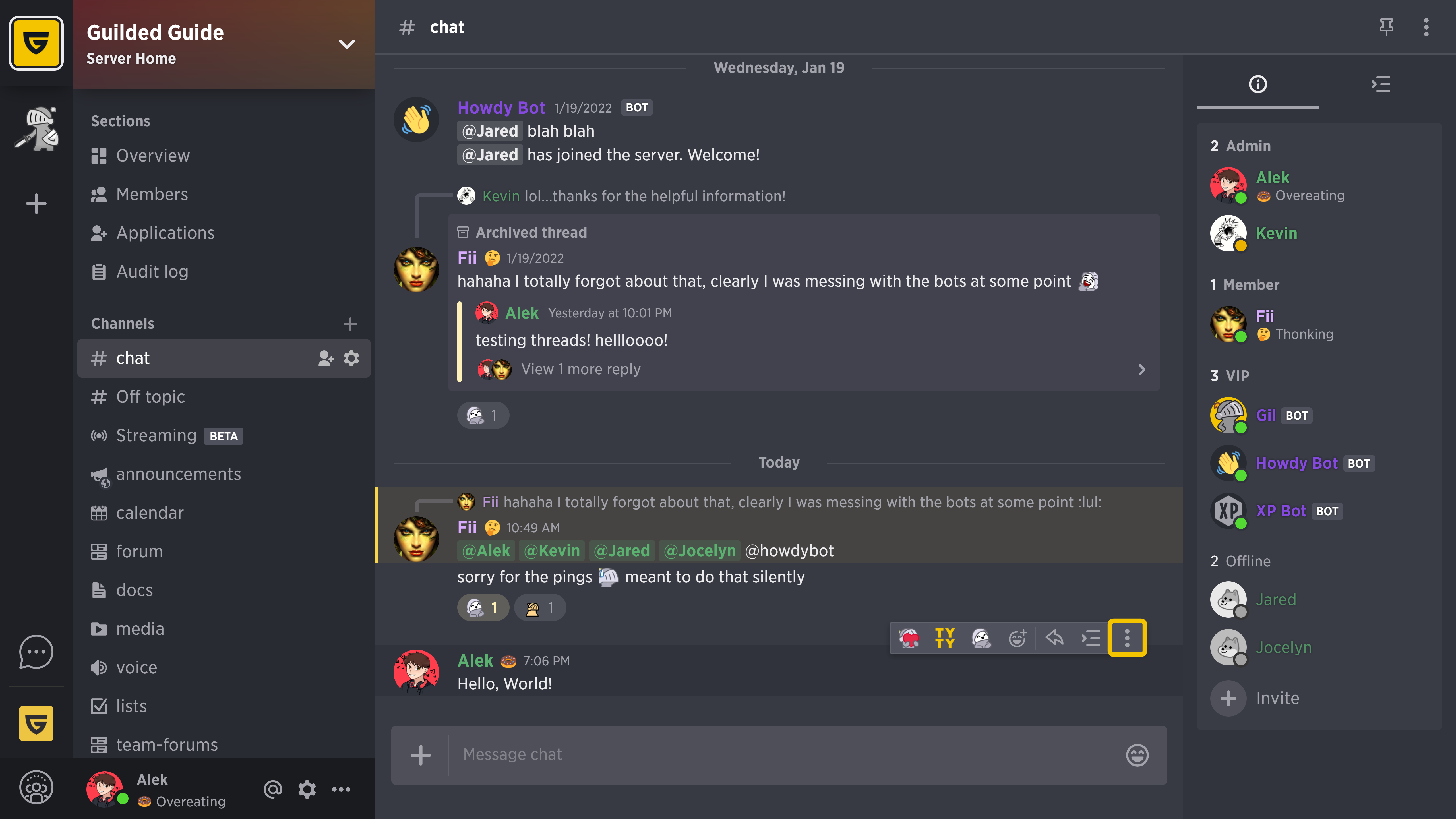 In these options, click on Edit.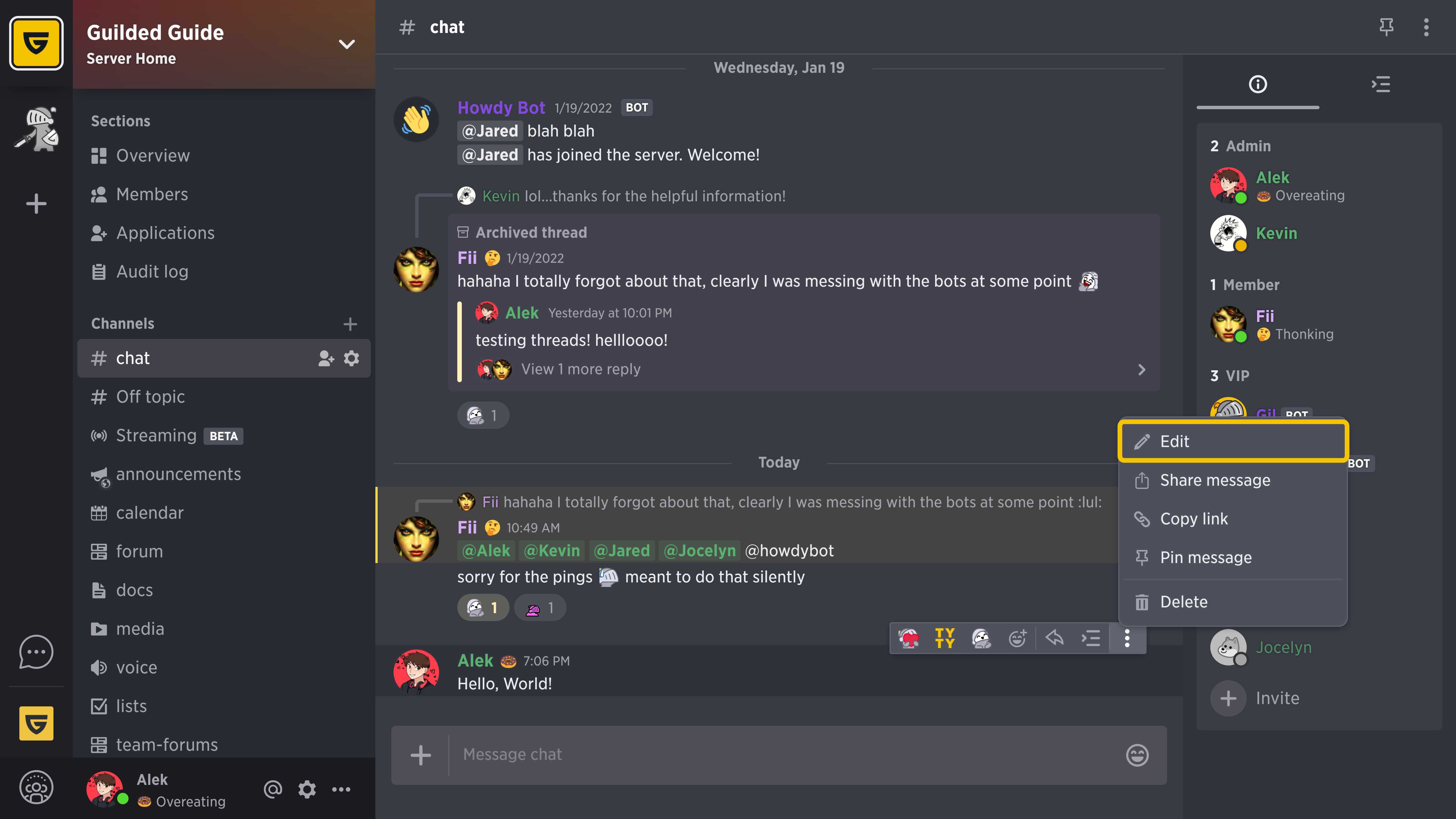 After selecting the Edit option, we will get a similar text field to sending our initial message, but instead, we can change and replace our message from earlier.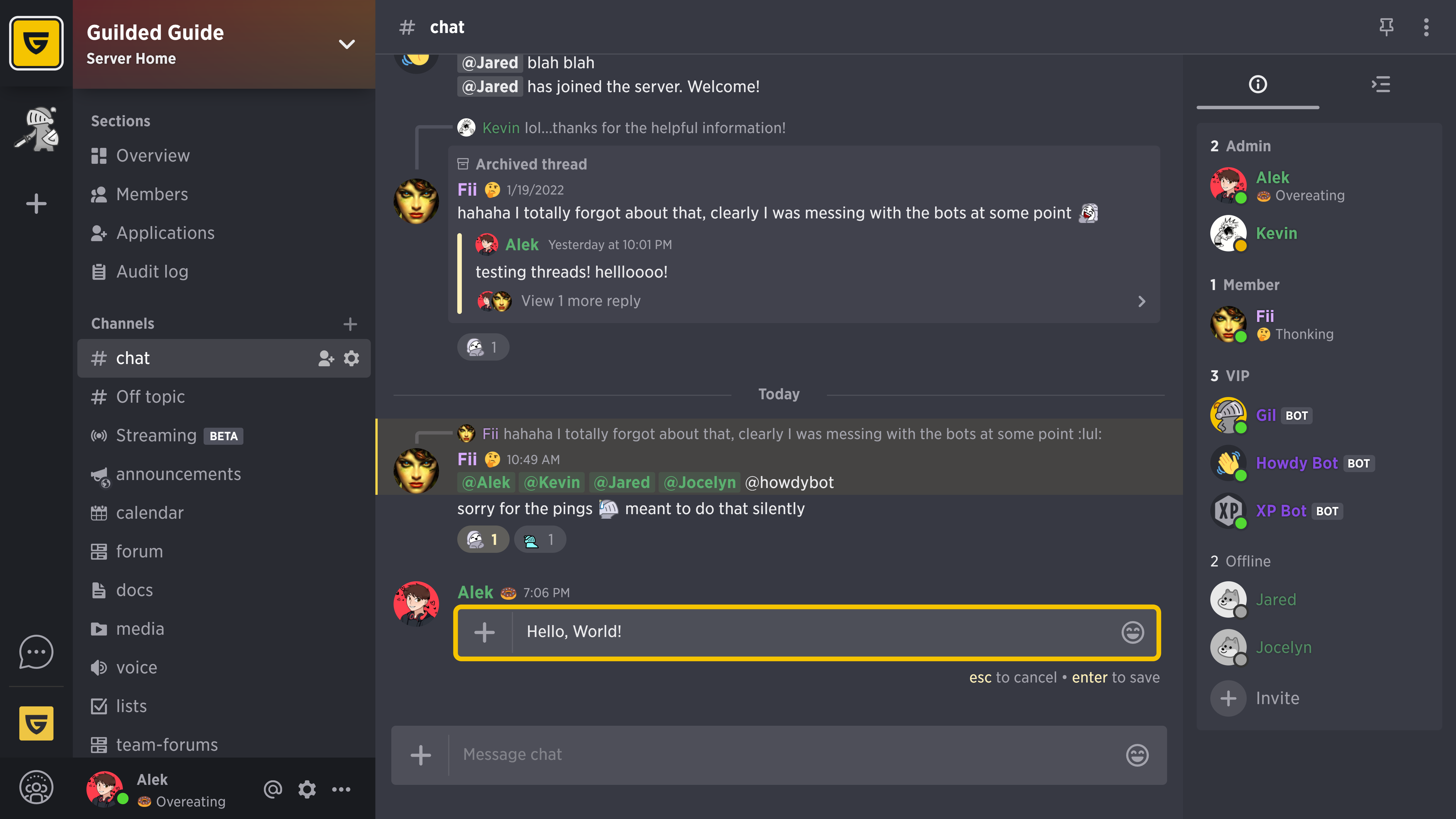 Go ahead and fix your message and press Enter/Return to finish editing.
Note: After you have finished editing your message, you will see a little (edited) notice next to it to let users know the message has changed. The edited information can be hovered over with your cursor to show when the changes were made.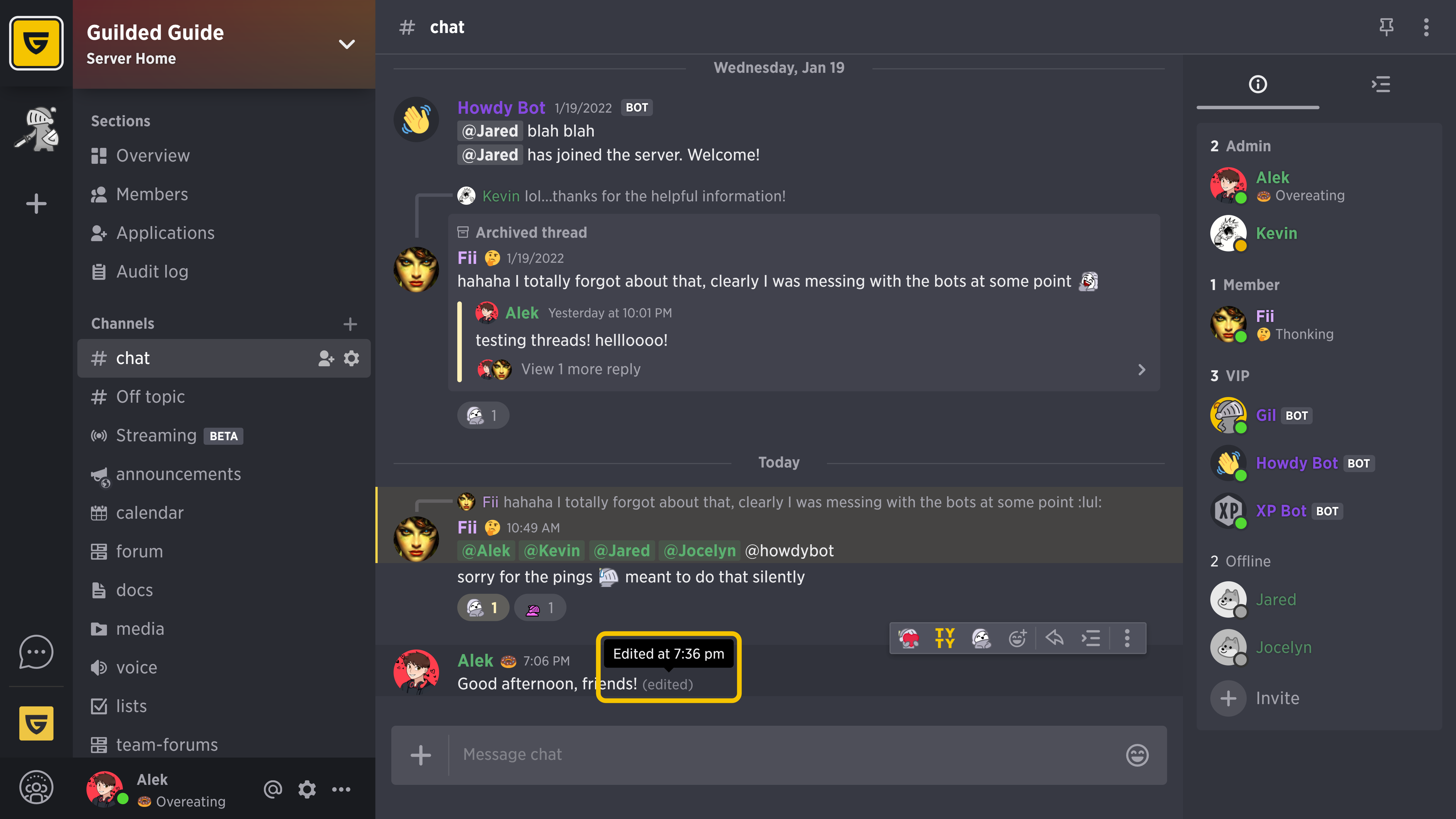 How to delete messages
The quickest way is by holding shift and clicking the red trash can icon to skip opening the extra options menu.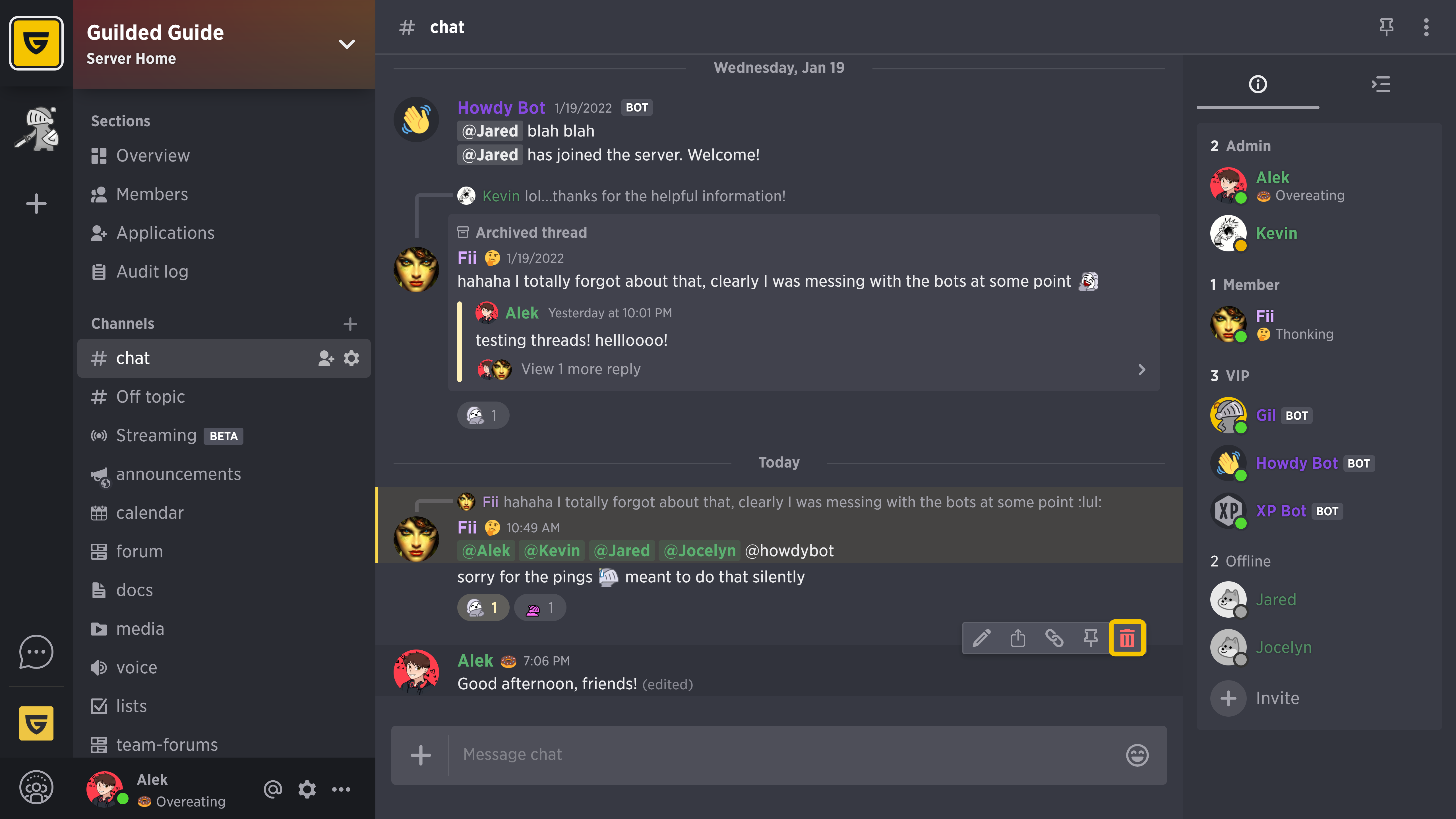 To delete a message, hover your cursor over the message you want to remove, and this will show you some options at the top right of the message. Click on the far right icon with the three vertical dots to reveal more options.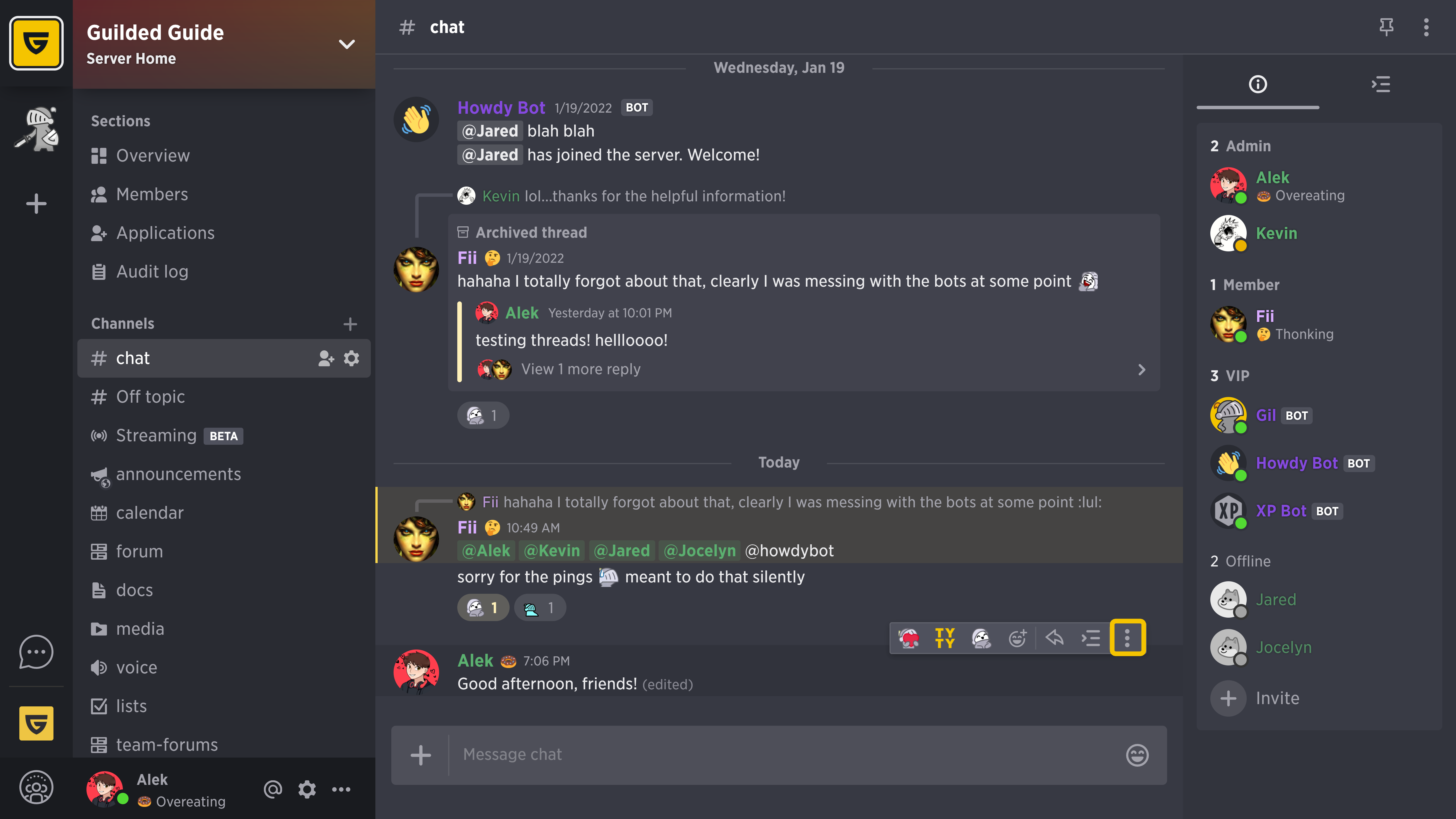 After opening these extra options, click on Delete.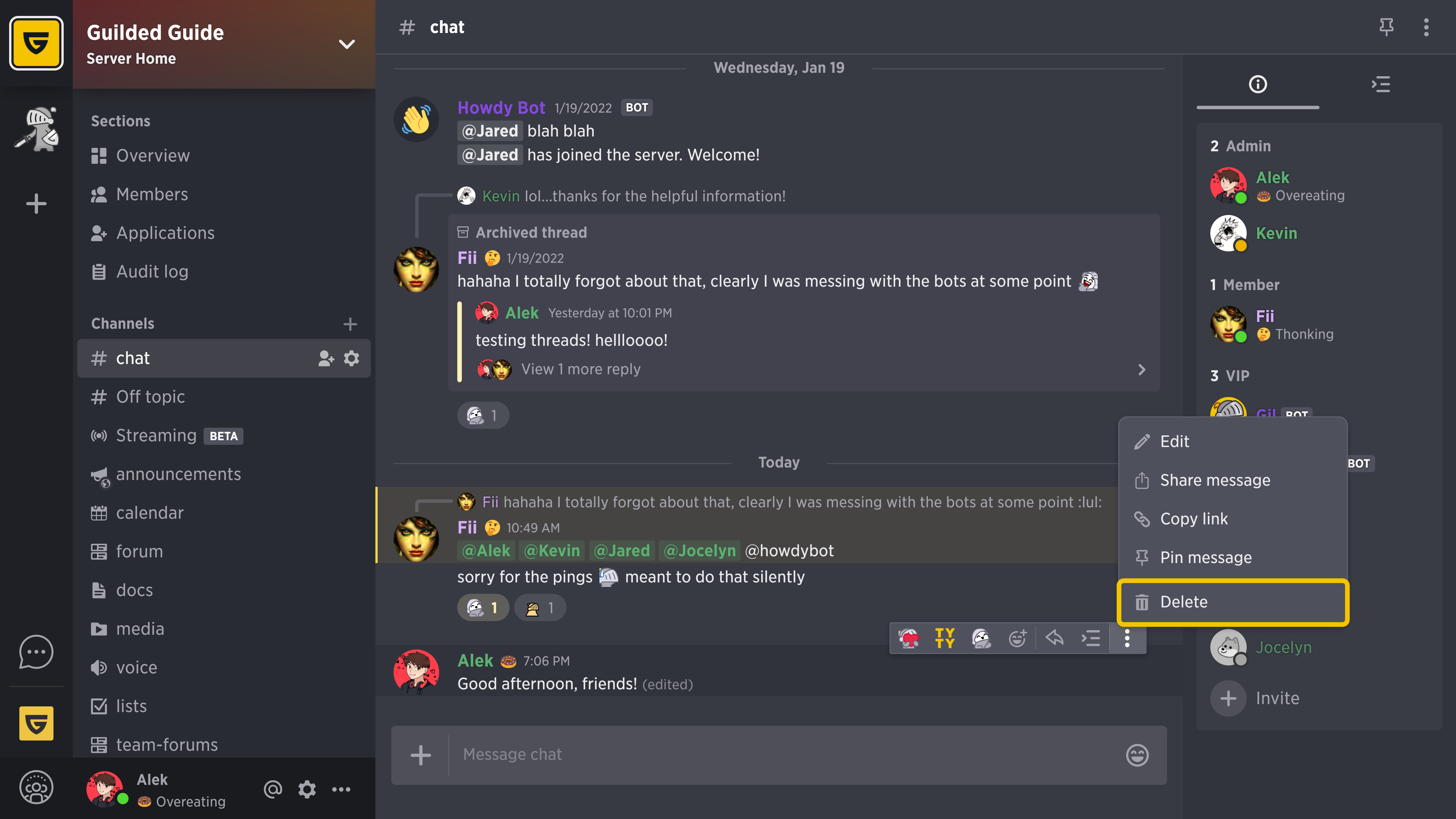 This will immediately make the message disappear from chat, and no one can view it anymore.