Your settings hold all the important preferences for your account. Head over to your settings by clicking the cog next to your profile picture.

In the Your settings section, you have: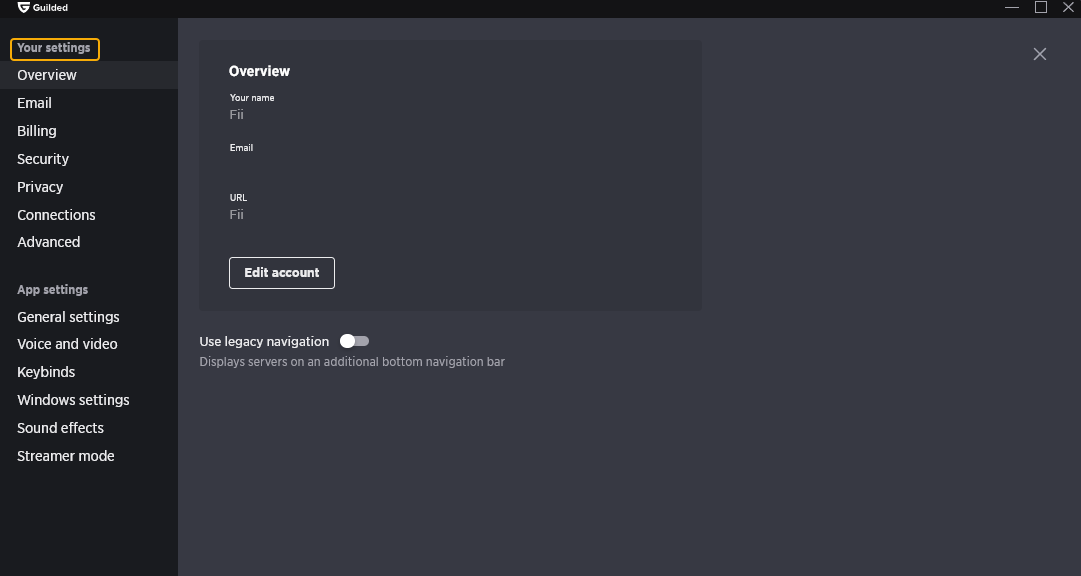 Overview: here, you can change your name, change your password, update your email address, set a vanity URL, or delete your account
Email: You can decide which emails your receive from us.
Billing: Manage your subscriptions and payments
Security: enable/disable 2FA
Privacy: Manage your privacy settings, decide who can send you friend requests, contact you and post on your profile.
Connections: Add your connections to Twitch, Patreon, and Roblox
Advanced: Toggle on Developer mode
App Settings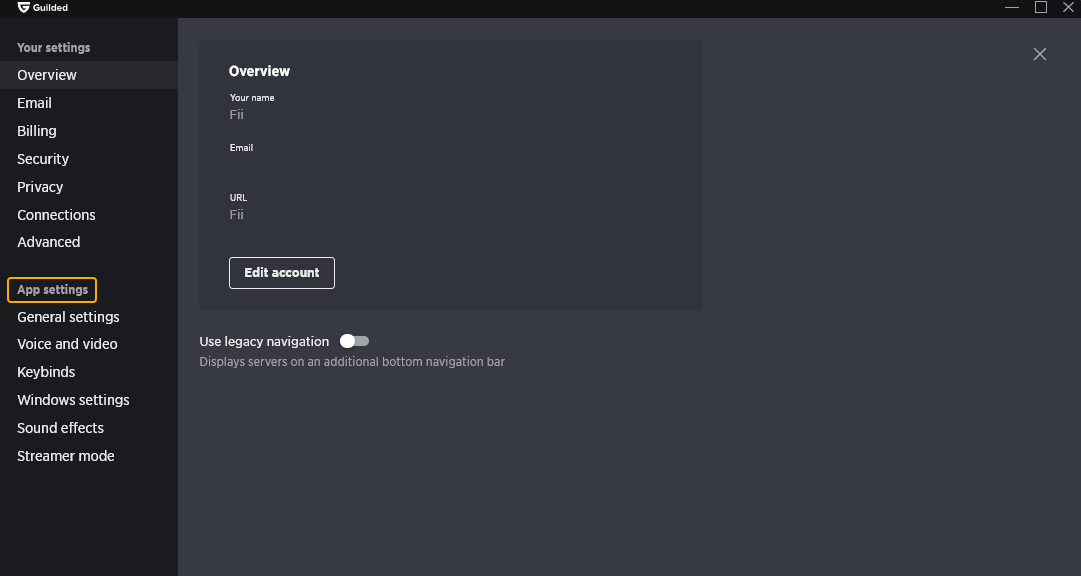 General Settings This section will allow you to set your game presence to show your presence on Guilded and the Hardware Acceleration toggle

Tip

: some users find toggling Hardware acceleration off improves app performance.
Voice and video preferences. See our article for more information on these settings.
Keybinds for voice and other features within the Guilded app.
Windows settings This section lets you decide if you want to have the Desktop App open on system start, minimize to the taskbar, or Close to the system tray when closing the app.
Sound effects: You control the sound effects you hear in Guilded. This section is for you to decide which ones you want to hear. You can Mute video playback from these settings
Streamer mode, where you can protect your personal information while streaming.