Adding the YouTube bot is quick and easy.
Set the YouTube channel you want to see the latest videos from

Decide where you want the results to post on your server, and you're set!

The YouTube Bot will take care of the rest.
Let's show you how to add the YouTube bot to your server!
Head over to your server settings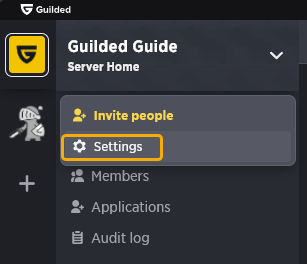 Select Bots, then under Default bots, click add next to the YouTube Bot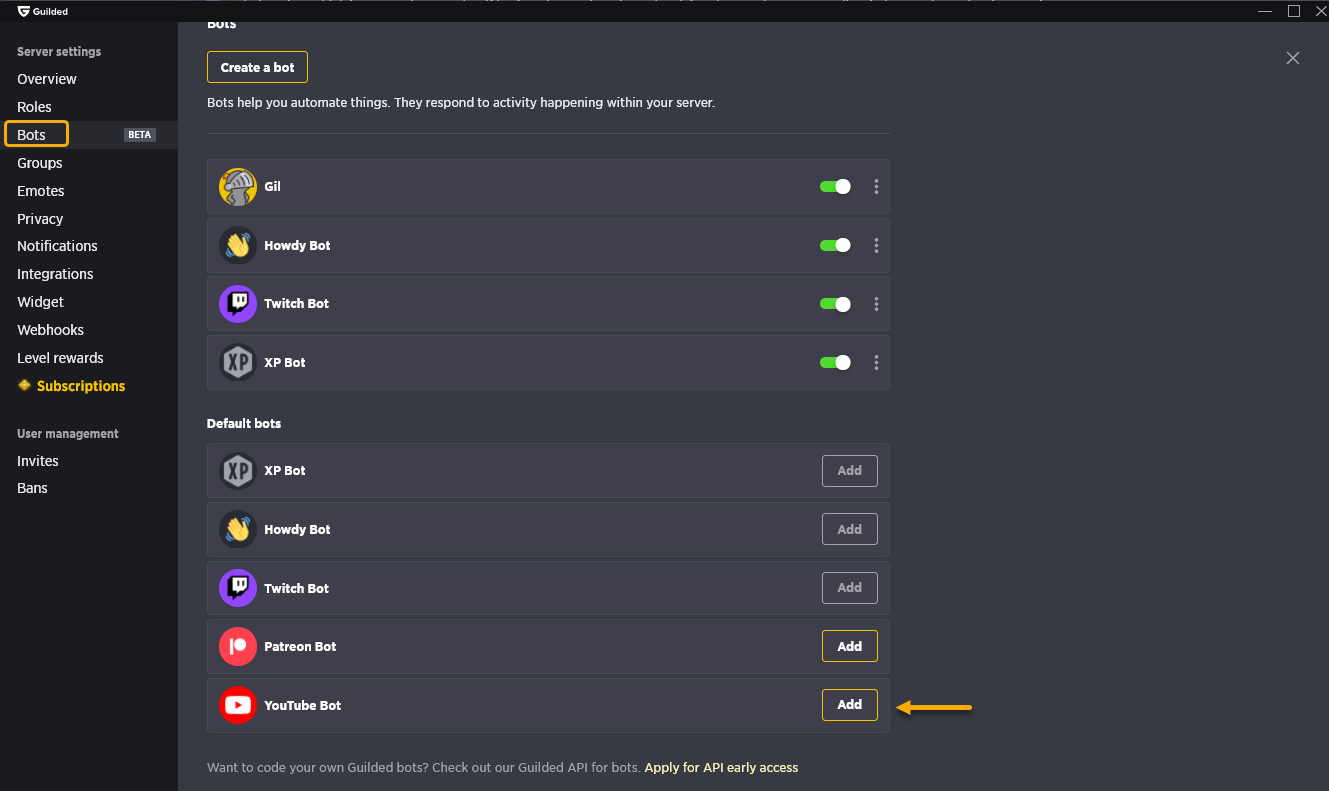 Now click the 3 dot menu and click Edit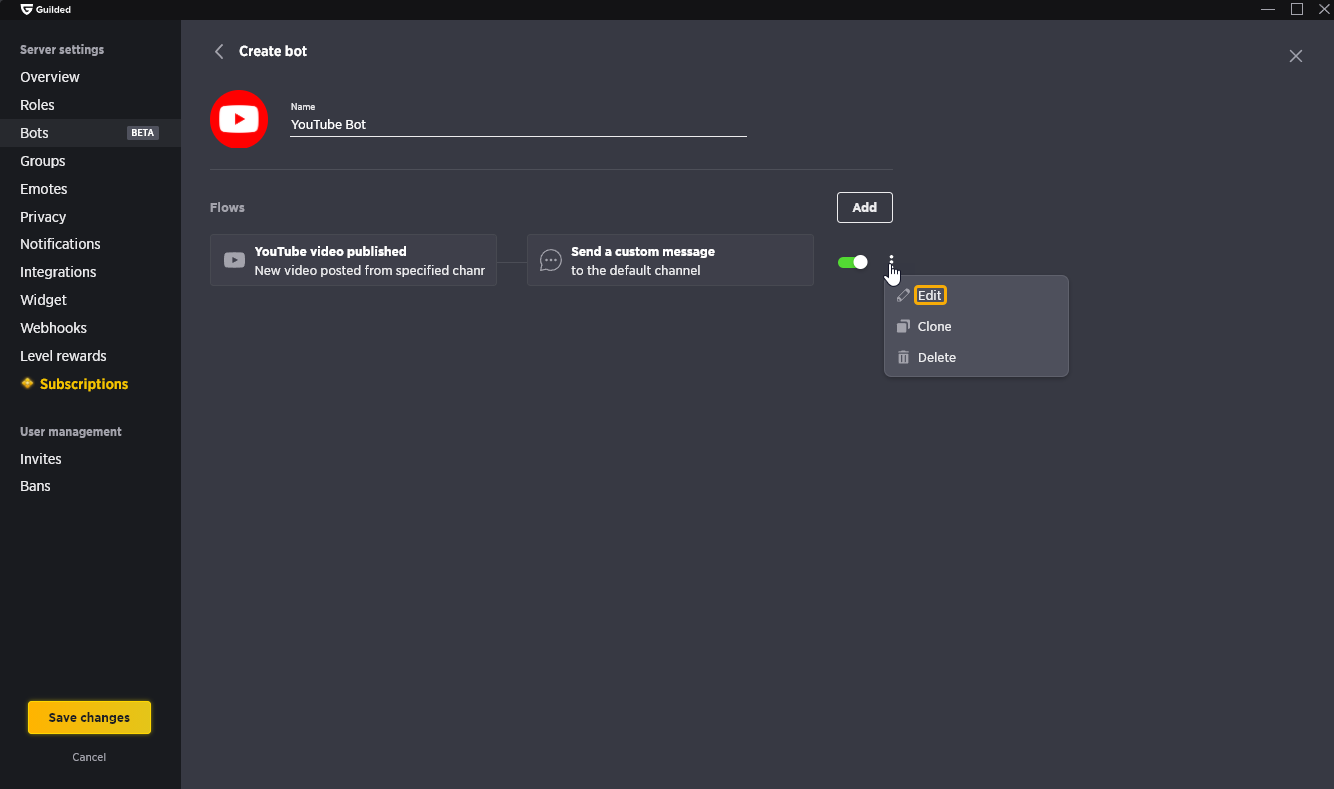 Click the Edit button on the YouTube video published flow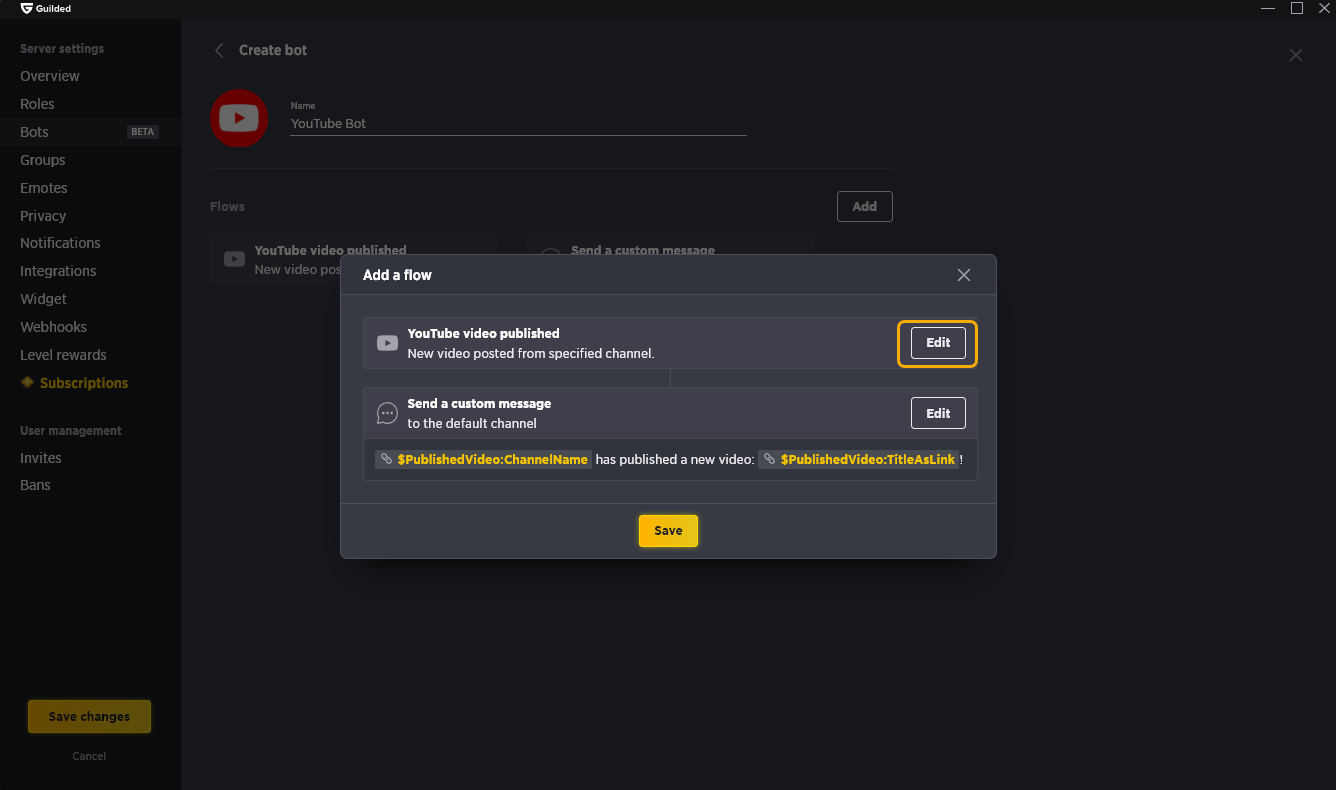 Go to the YouTube channel you want to follow and copy the link, paste that link into the YouTube Channel URL field and click Next.
Important: YouTube channel links can be used in the following format
Channel id on its own [eg: UC_-1XIhVjWmjrcIVkltONkQ ]
Note: Playlists links will not work in bot flows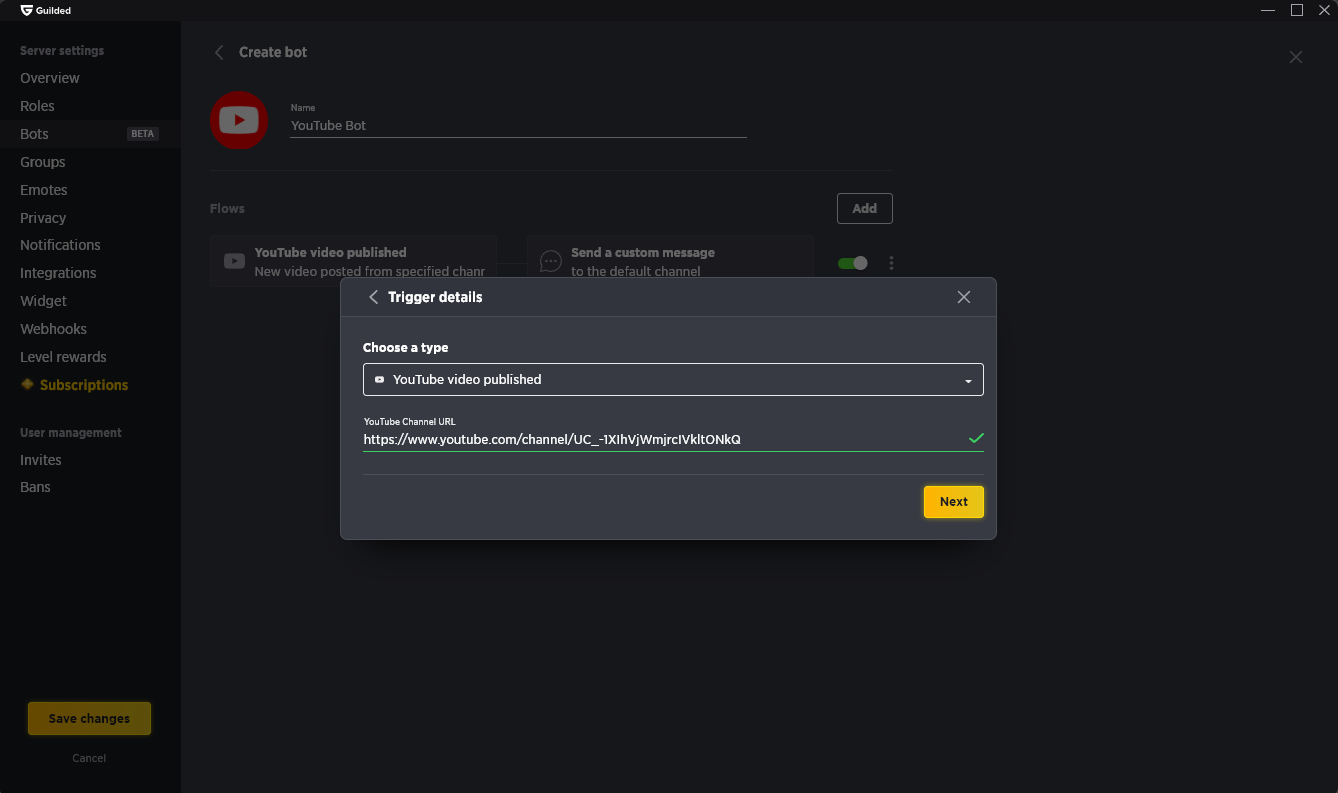 In the Send a custom message flow, click the Edit button if you want to make any changes here.
Note: If you are happy with the default setup, go ahead and click Save.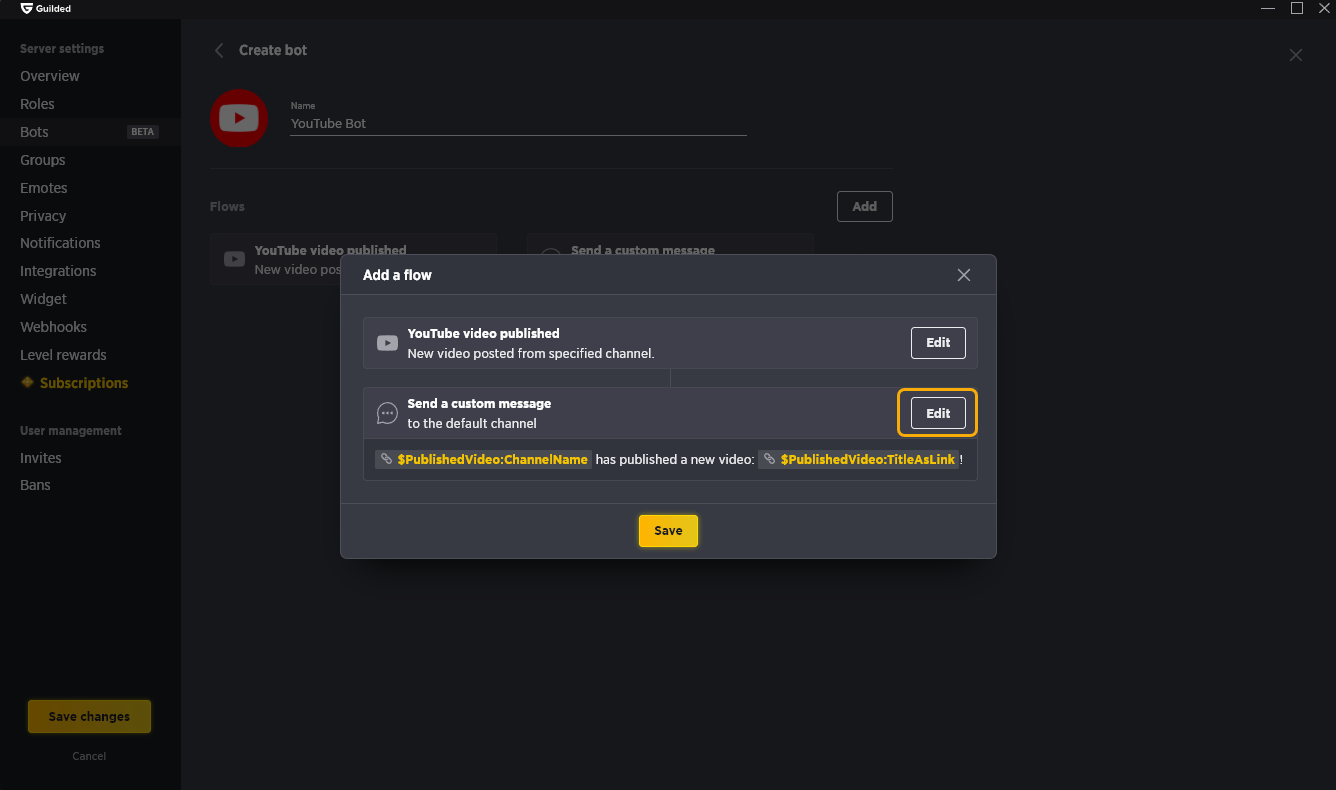 In this flow, you can change the channel you want your bot to post to from the drop-down list, and you can edit the message in the With content field. Customize the content of the message. In the message field, type $ to access your Templating options.
Important: You must ensure that the YouTube bot has permissions for the channels it is posting to, or the bot may not work as intended.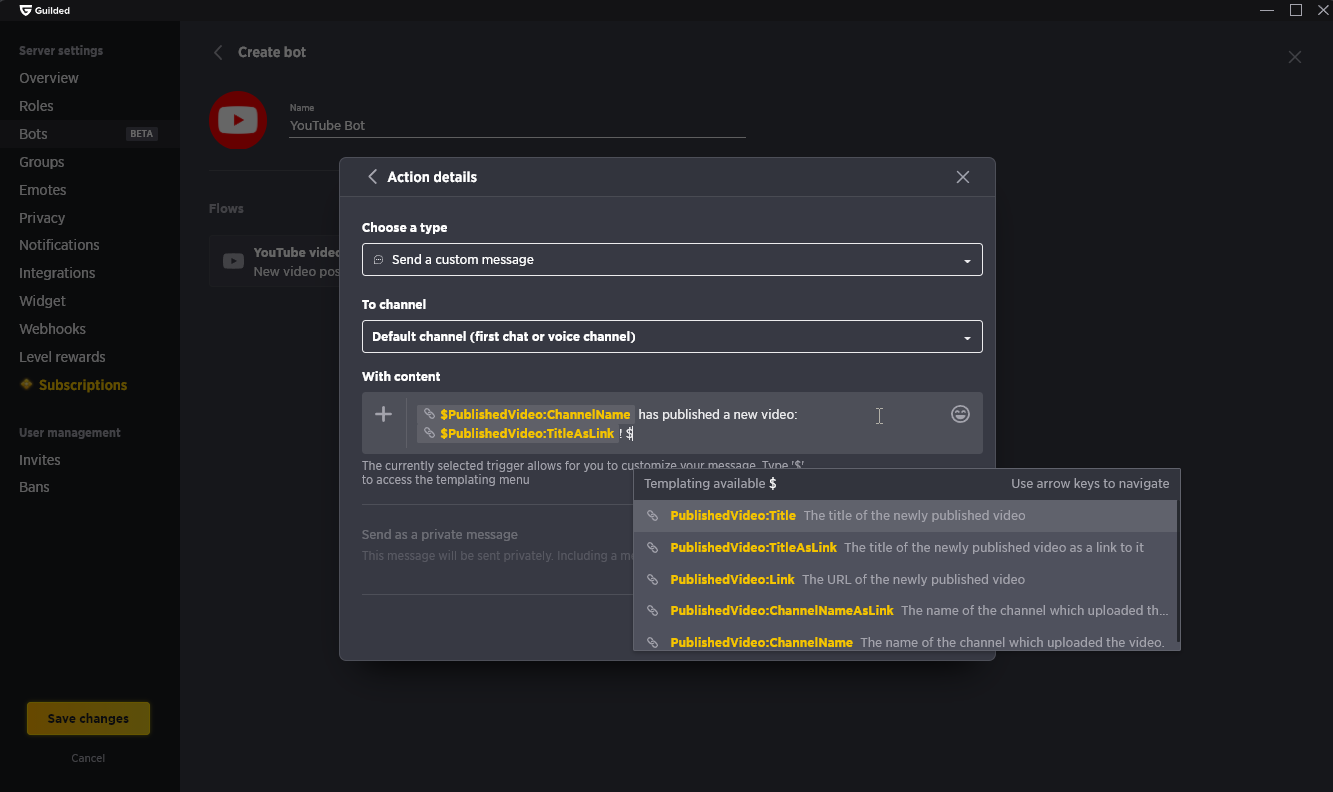 Once you are happy with your changes, click Next, then click Save