Welcome to our guide on the Howdy Bot! This friendly bot is one of the built-in options that helps you greet new members with a message when they join your server. It comes with a pre-made flow that you can easily edit to fit your server's style. Let's learn how to make the most of the Howdy Bot!
Head over to your server settings and select Manage bots
Select Howdy bot from the Server bots menu and click Add bot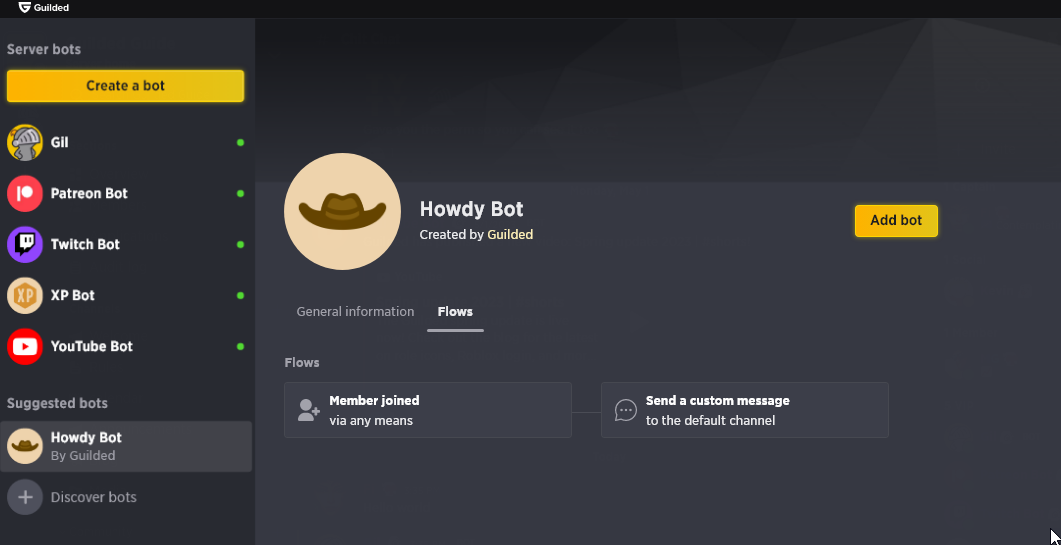 If you want to edit the flow to use a custom message, click Flows, then click the three dots and select Edit.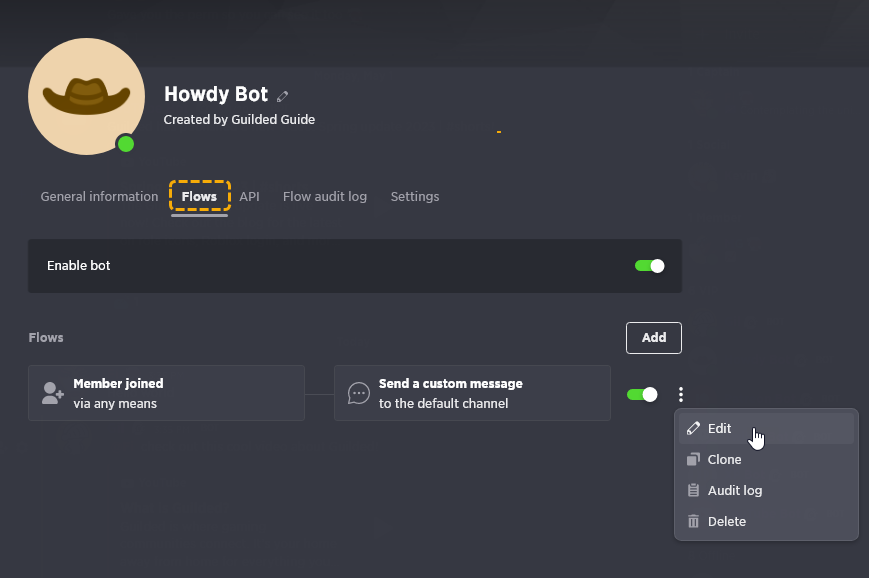 Click the Edit button on Member joined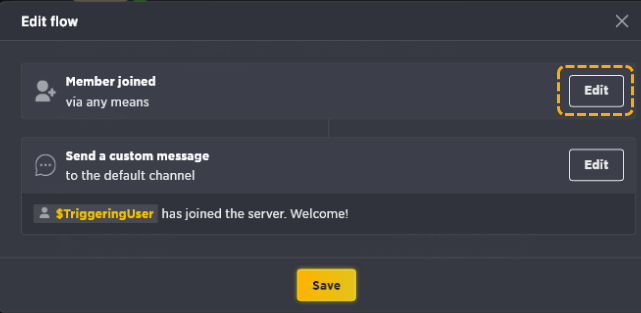 Choose from the drop-down list your preferences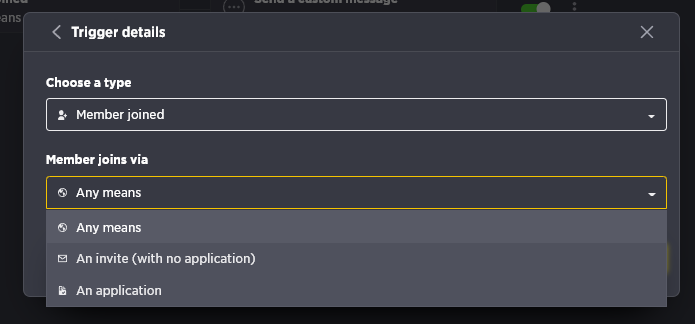 Any means: someone joins your server in any way – directly, by invitation, or because their application was accepted.
An invite (with no application): means someone joins your server directly using an invitation link.
An application: means someone applies to join your server, and you accept their application.
Click Next when you're happy with your choices.
If you want to change the message sent to new members, click the Edit button on Send a custom message.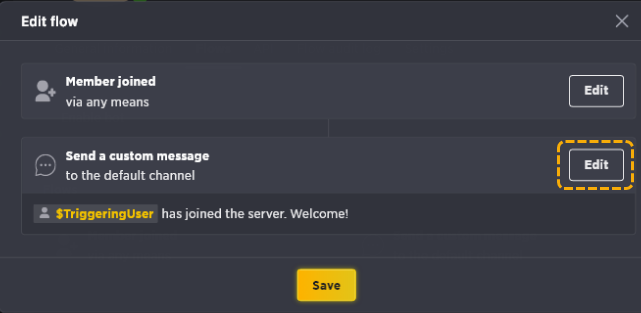 Pick a channel: Choose where you want the welcome message to appear.
Write your message: You can type $ to see different options for your message.
Private message: If you want the welcome message to be private, toggle on Send as a private message.
Click Next to continue setting up your bot.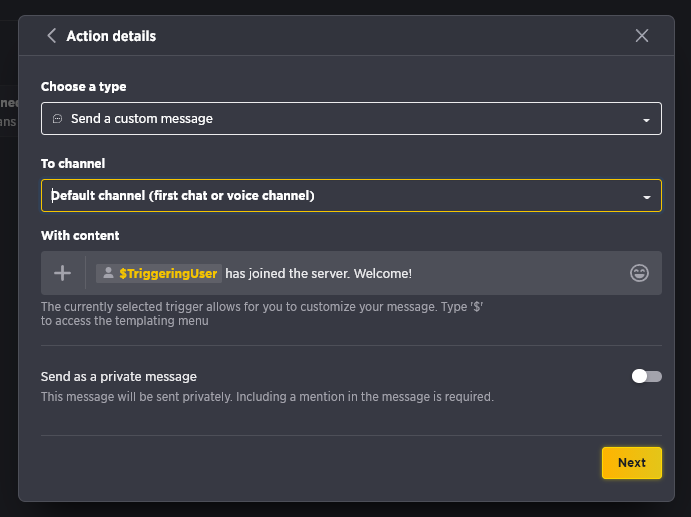 Once you're happy with your bot, click Save.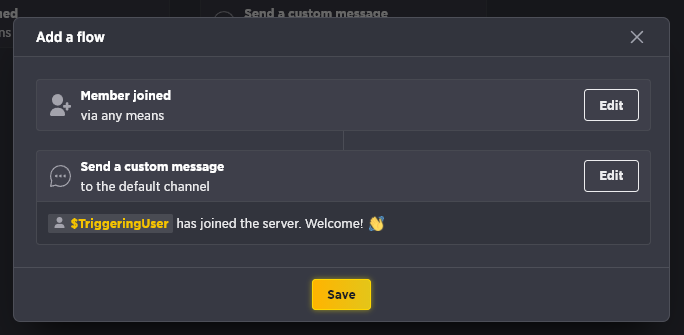 Now, your bot can give new members a personalized welcome!

Important: the bot must be added to the destination channel permissions.