Watch our tutorial on how to start a stream.
Get started with Streaming Channels.
Click the + button next to channels.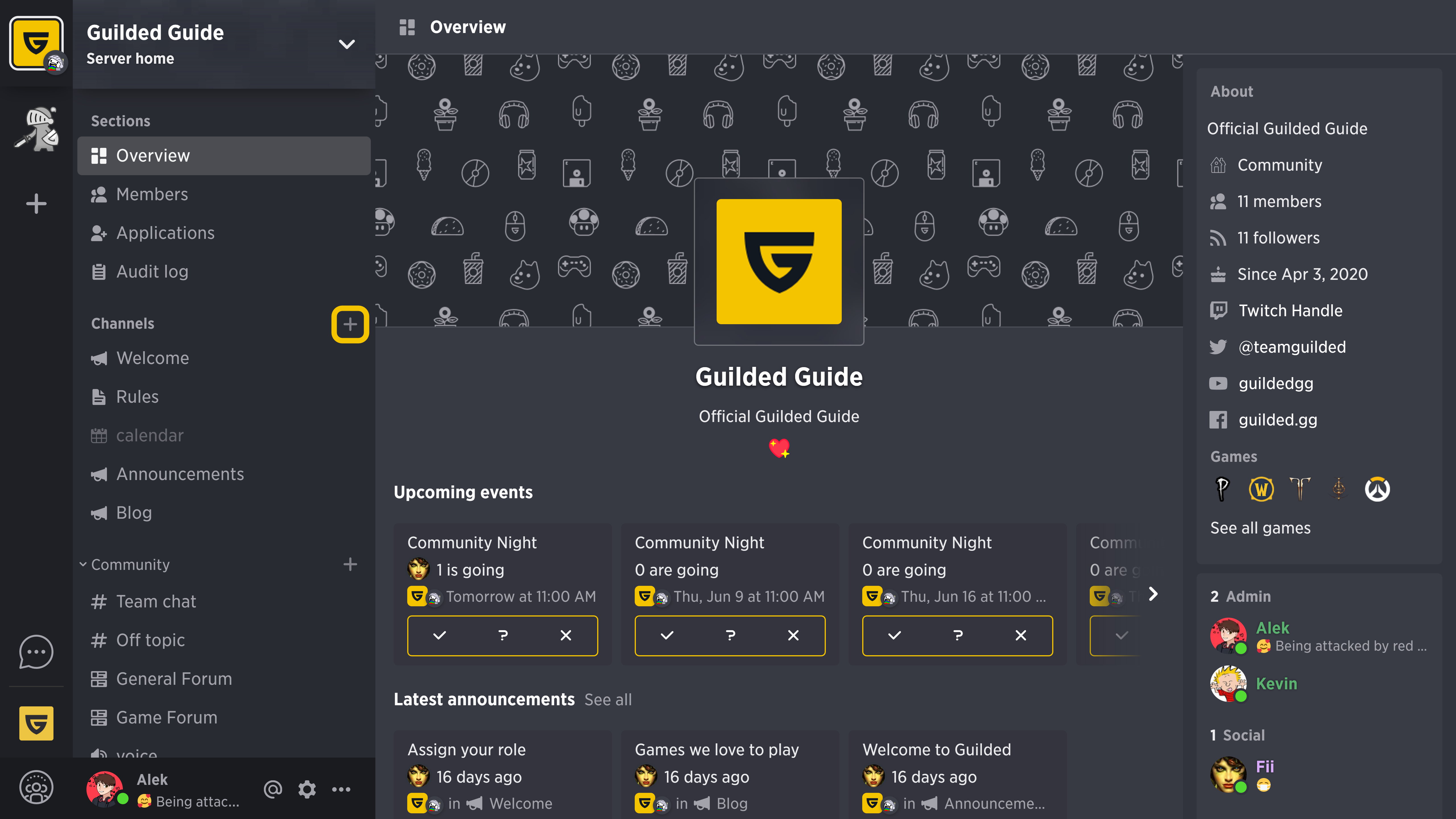 Select Streaming, give your new channel a name, and hit that Create button.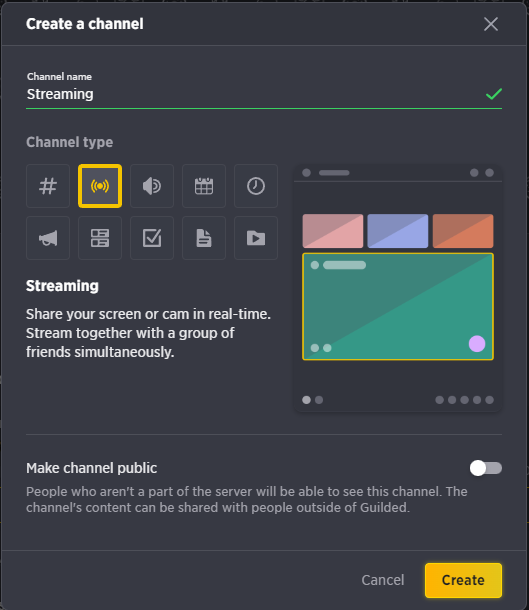 Now your channel is created, let's have a look around.
Click the Start streaming drop down to quickly Share your screen or Turn on your camera.
Click Join voice to listen in or talk.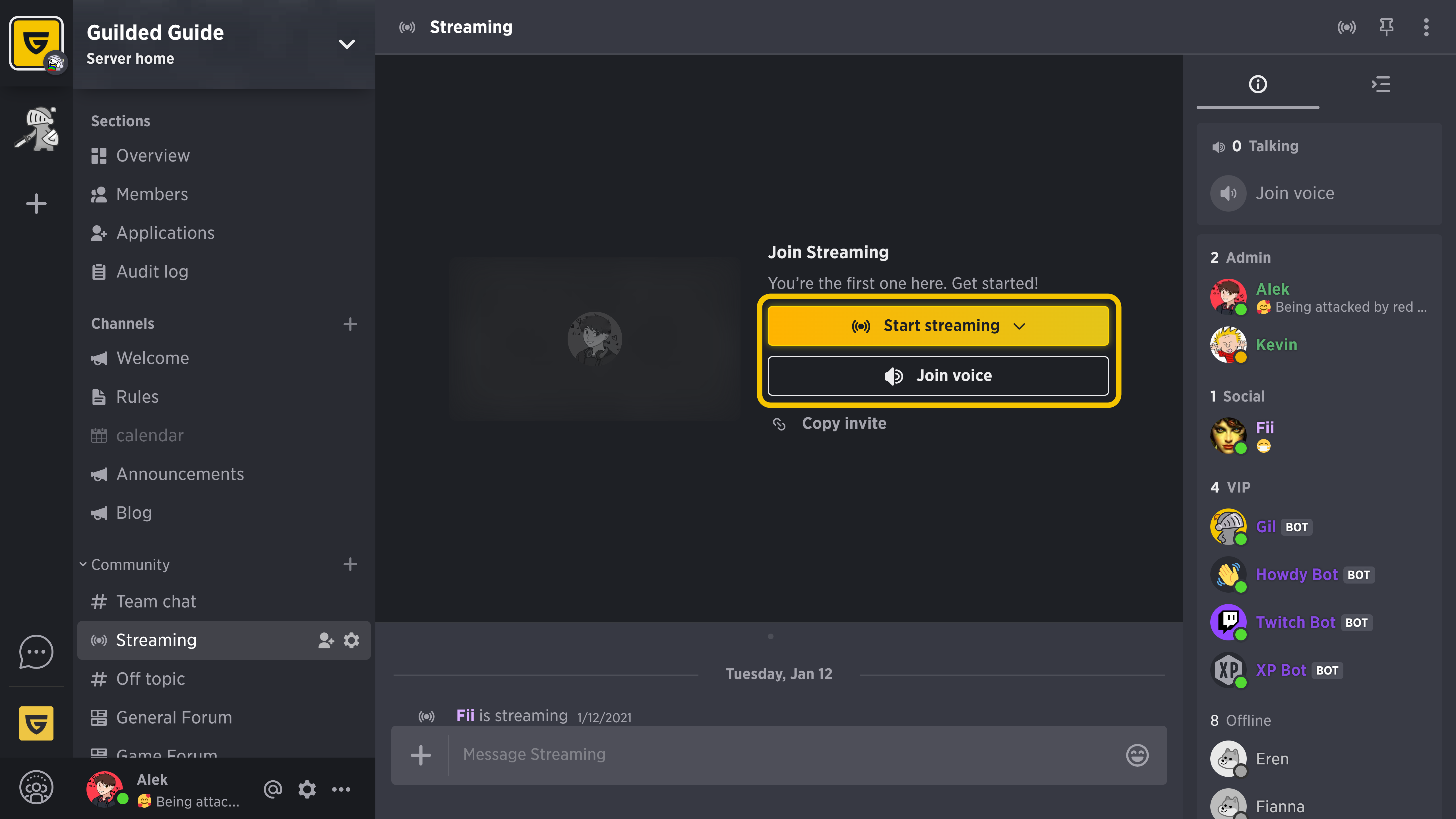 If you want others to join you in your new channel, you can send them a direct link, click Copy invite and share it with your friends and members.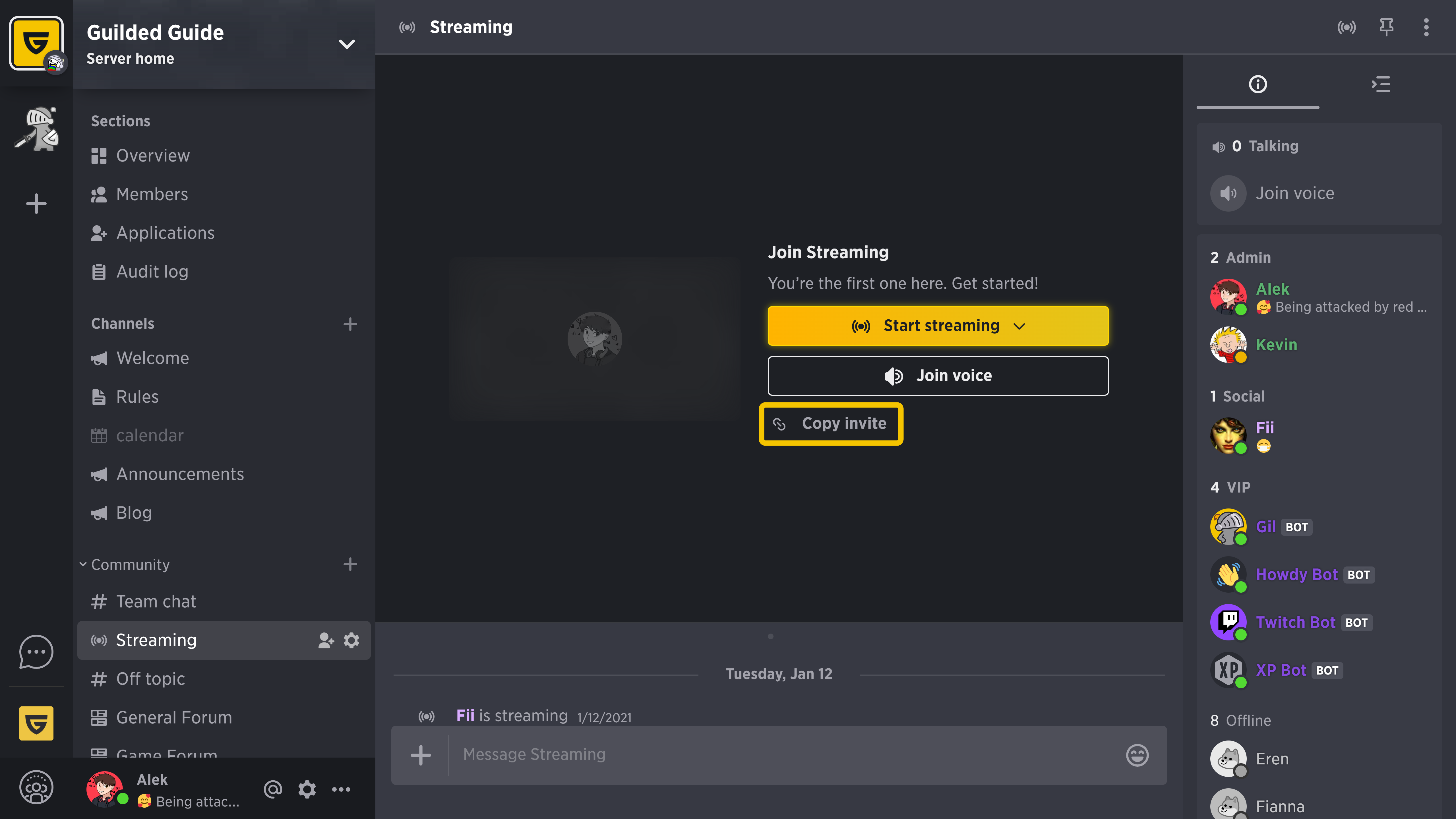 Join voice button and see users interacting with this channel.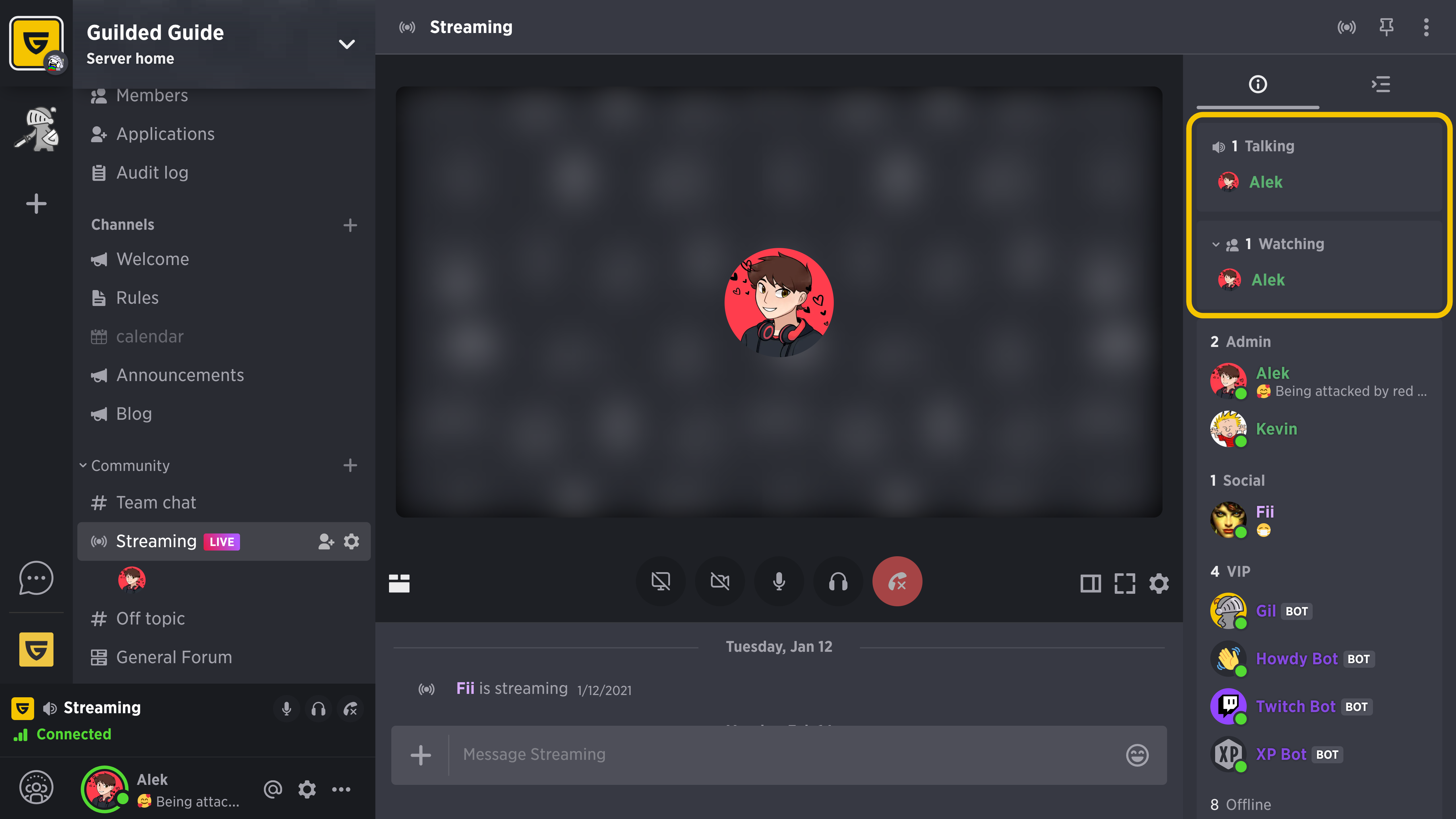 Each streaming channel has its own region. Click the cog on the channel and select stream settings. Here you can adjust the Voice bitrate up to 256kbps and choose the best region for your server.
Note:

If you swap regions while connected, there will be a brief disconnect while the server region changes.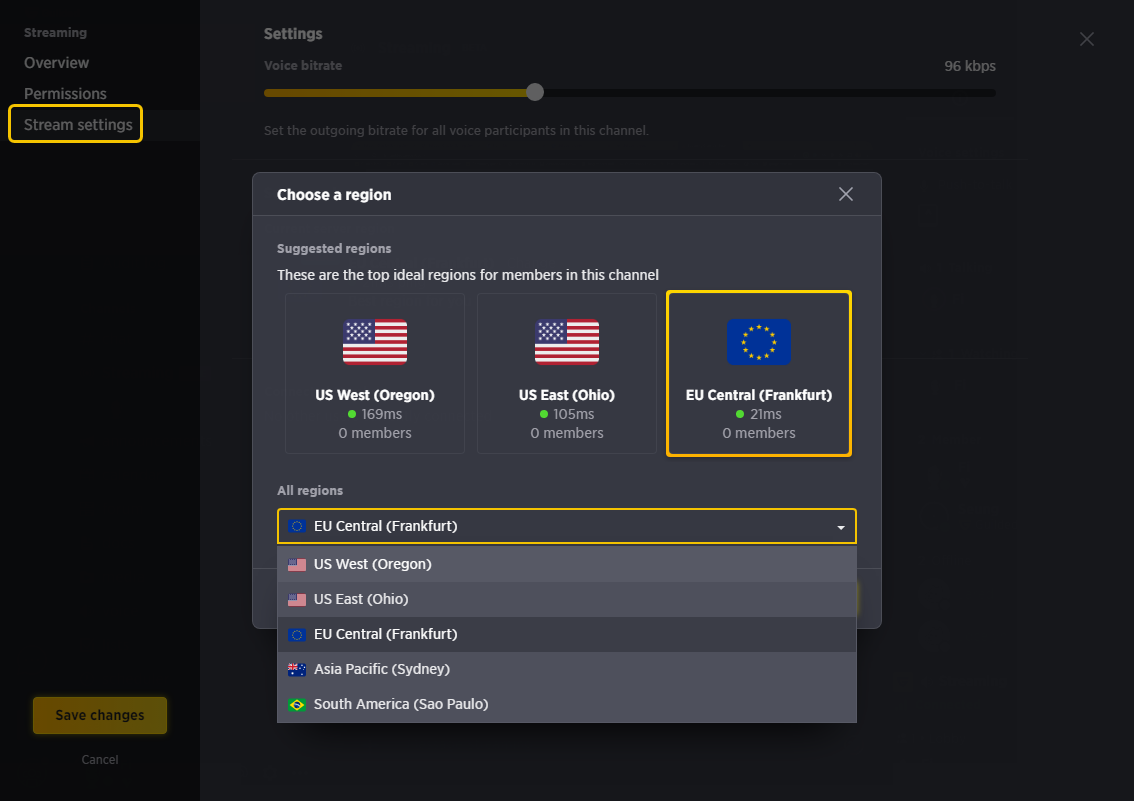 Streaming
Share your screen or application window, and you will see a new choice of controls underneath your stream.
Note: Application audio is automatically streamed when you select that application to stream.
If there are several of you streaming, you can decide whether or not you want to have a grid view to view everyone's stream or a focused view if you want to watch one particular stream.

These are your controls; as you can see, the share screen and webcam buttons are highlighted when in use. You can choose to share your screen, camera, mute, deafen, or end your stream.

These controls are for Popping out your screen, Theatre mode, Full screen, and the cog to access your Voice and video settings.

You can pause your stream or anyone else's by hitting the 3 dots in the corner of the stream. You can also turn off the video of other users' streams.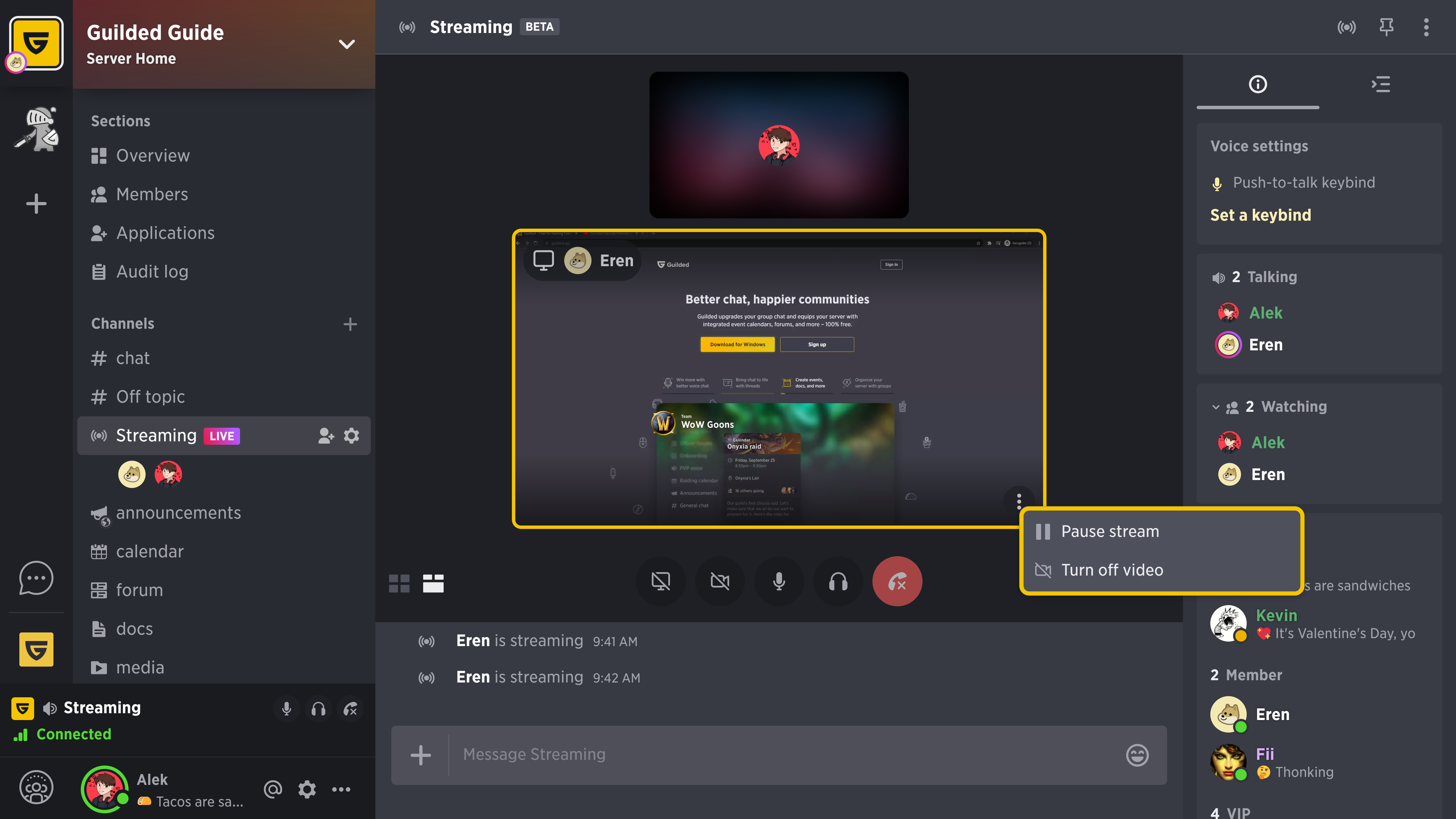 You can right-click a user's stream to individually adjust stream and voice volume.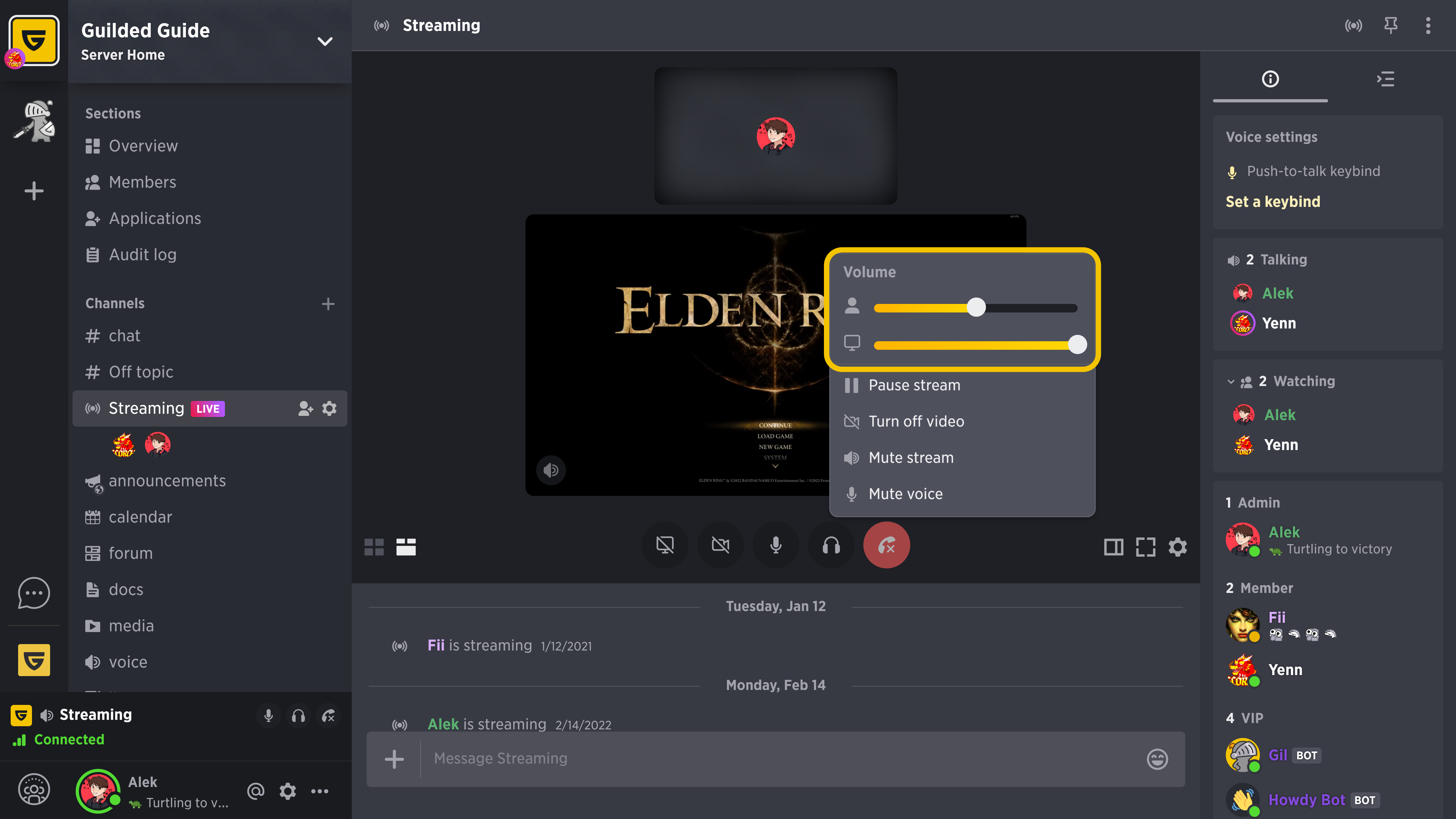 If a user is sharing both their screen and webcam, you can see both via picture-in-picture. Click the other view in the top right to swap between them.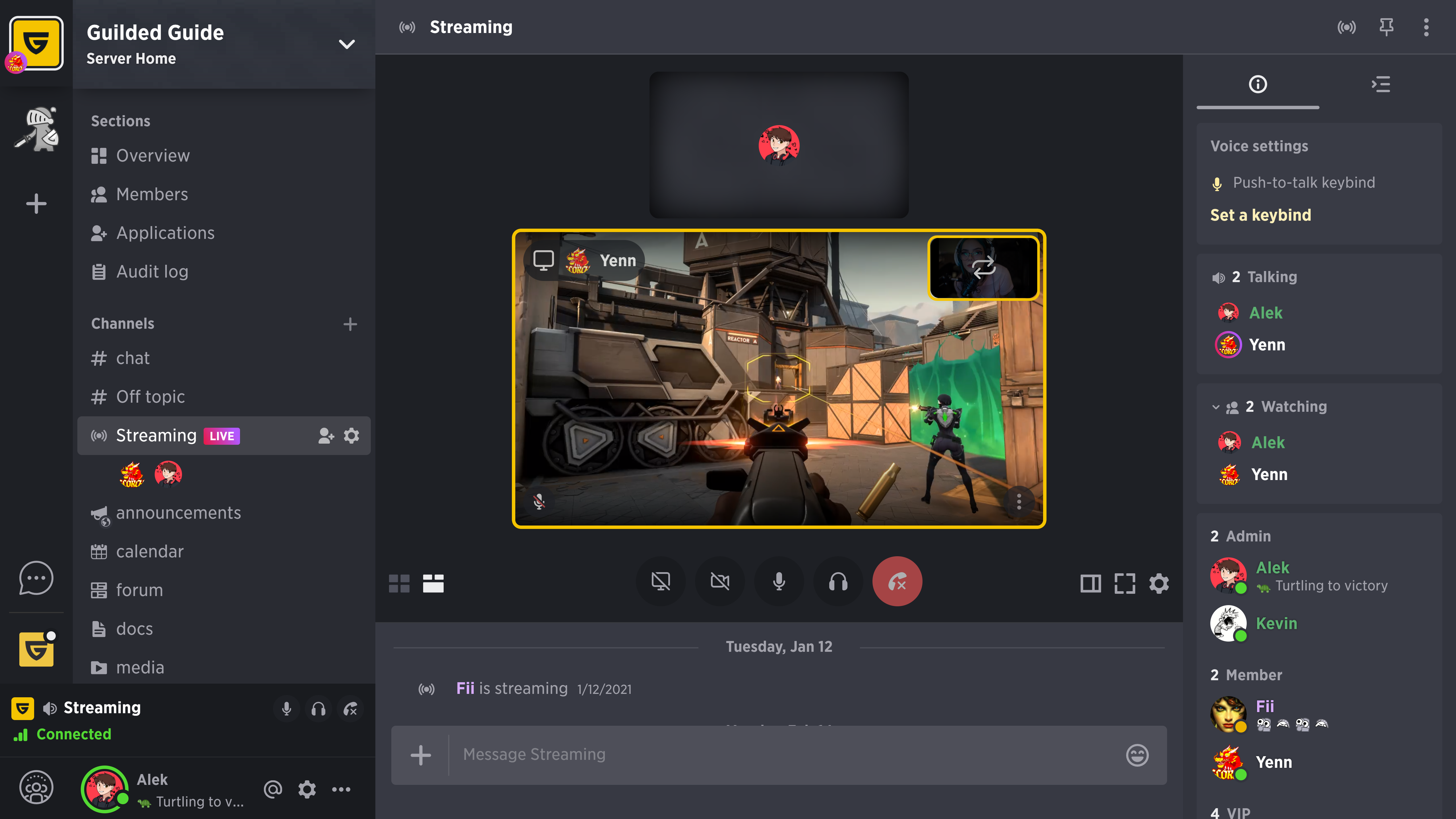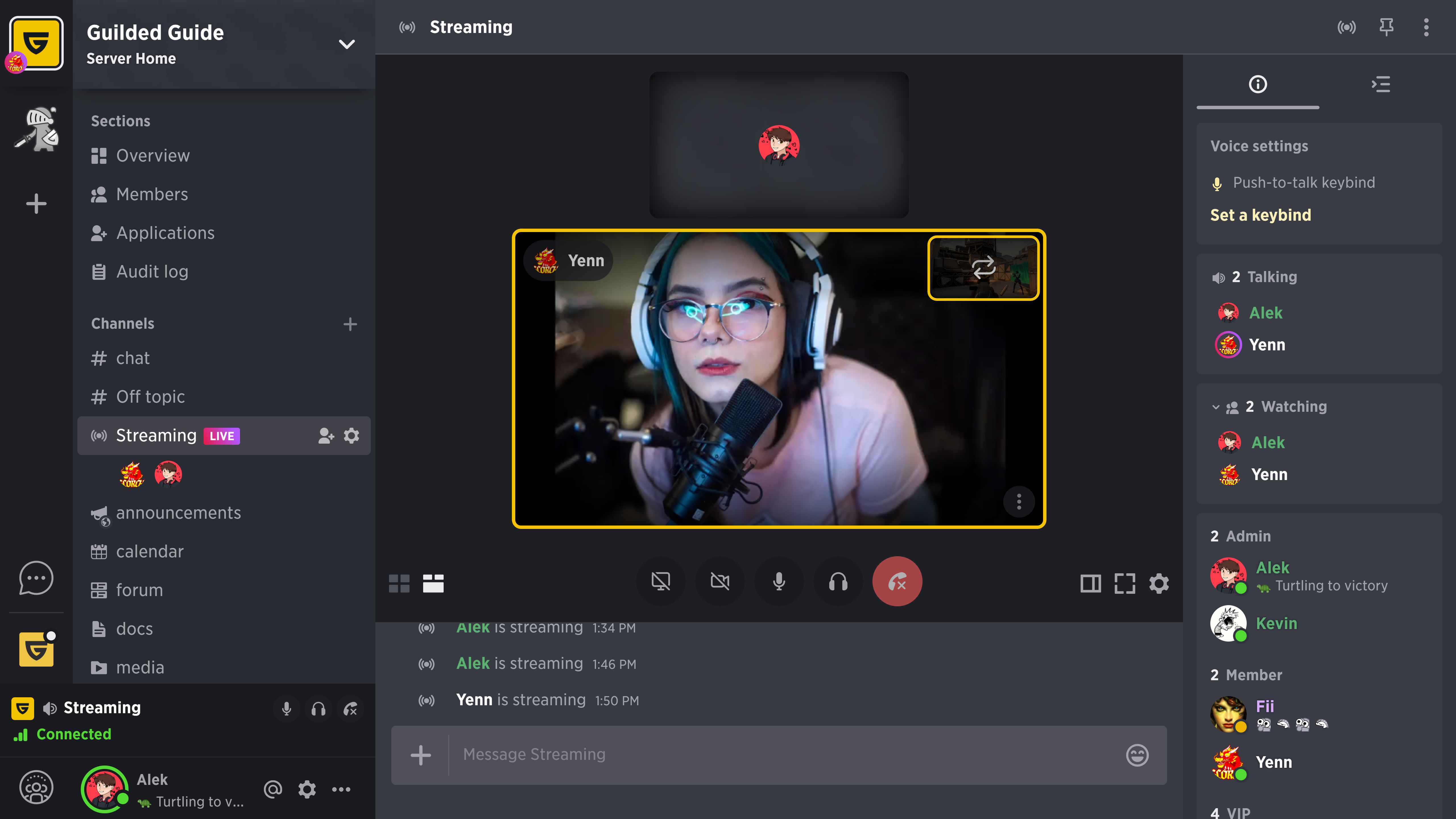 If you are streaming and using the pop-out player, a banner shows you are streaming in another window. Closing the pop-out player will resume your view of the stream within the channel.