Creating & Managing Doc channels
Docs channels are great to organize your server's documents (Docs, for short). Docs are text documents that can be anything you need, whether it's strategy guides, tutorials, community rules, top ten most pettable doggos — whatever.
Features
Docs have many features to help you craft your document just how you want it. Here's a quick overview of some of those features:
Editor & styling

Docs take full advantage of our robust text editor, including all the options you'd expect, plus a few others. We also support several familiar markdown options. Here are a few of them:
Icon
Style
Syntax
Shortcut

Underline



__Underline__
Command+U (Mac)
Ctrl+U (Windows/Linux)
Italics
*Italics*
Command+I (Mac)
Ctrl+I (Windows/Linux)

Underline italics

__*Underline italics*__
Bold
**Bold**
Command+B (Mac)
Ctrl+B (Windows/Linux)
Underline bold
__**Underline bold**__
Underline bold italics
__***Underline bold italics***__
Strikethrough
~~Strikethrough~~

Spoiler

||Spoiler||

Inline code

`Inline code`

Block code

```Block code

Quote

> Quote

Divider

---

Emoji

:Emoji:
Media & links
Docs support images, GIFs, and video media, which can be uploaded from the main toolbar or pasted directly into the doc.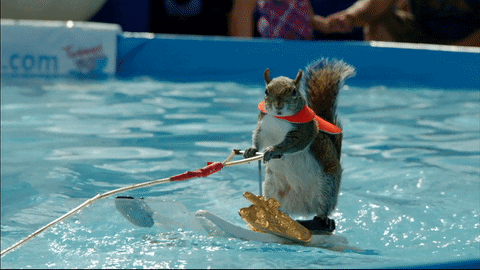 You can also share links, which will display inline: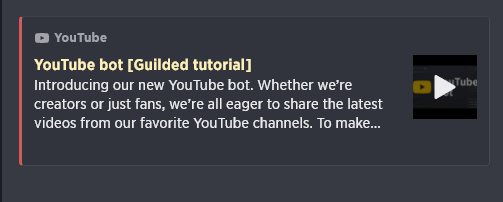 Our Docs also support internal links, which you can use to share messages, media, and even other docs within your doc. Give it a shot!
You can also spice up your docs with embedded forms.
Forms are fully-customizable multi-entry questionnaires. Perfect for gathering lots of types of information from your members.
Polls are lightweight, single-question forms. Polls support multiple choice and multiple select question types. Perfect for fun, simple questions.

Odds & ends
You can take advantage of plenty of other features in your docs, like @mentioning server members, roles, or groups or pointing readers to different channels and threads with the

#

prefix. These will help you ensure the right people see your docs and make sure those people know where they need to go from there.