How to create an announcement channel
Announcement channels are a great tool to deliver information to your server and make sure that your members never miss important updates.
Creating an announcement channel
Click the + icon to create a new channel.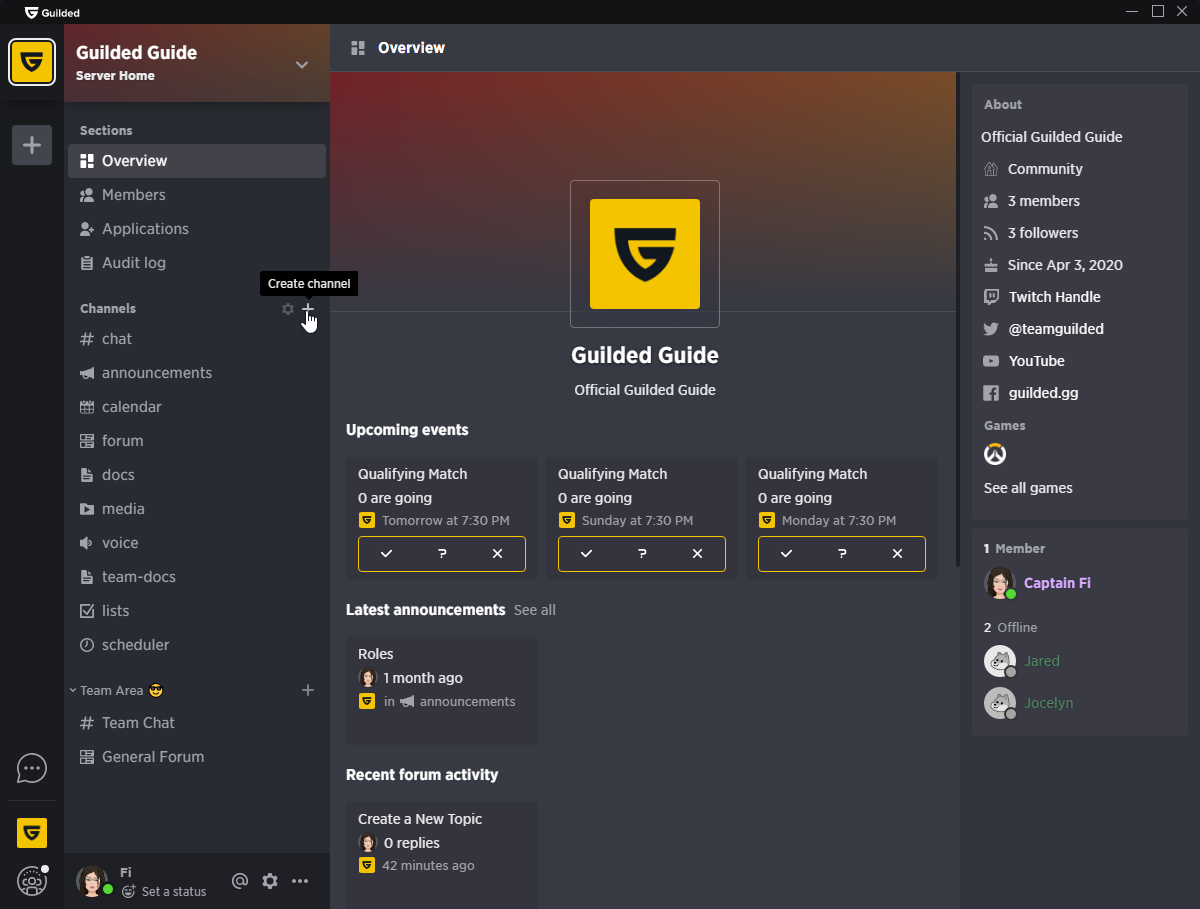 Select the Announcements channel type, give it a name, and click Create.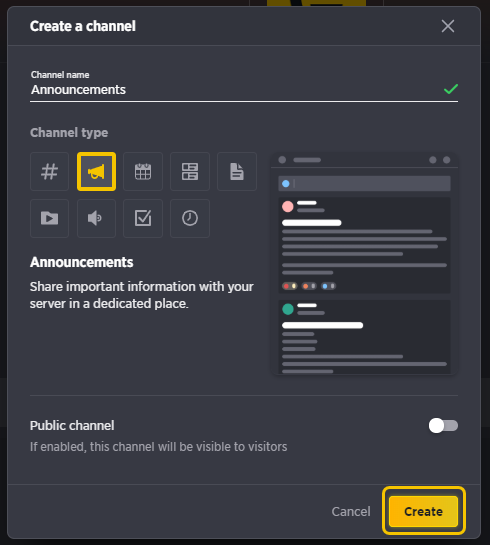 You're now ready to create your first announcement. Once you're done, click Post.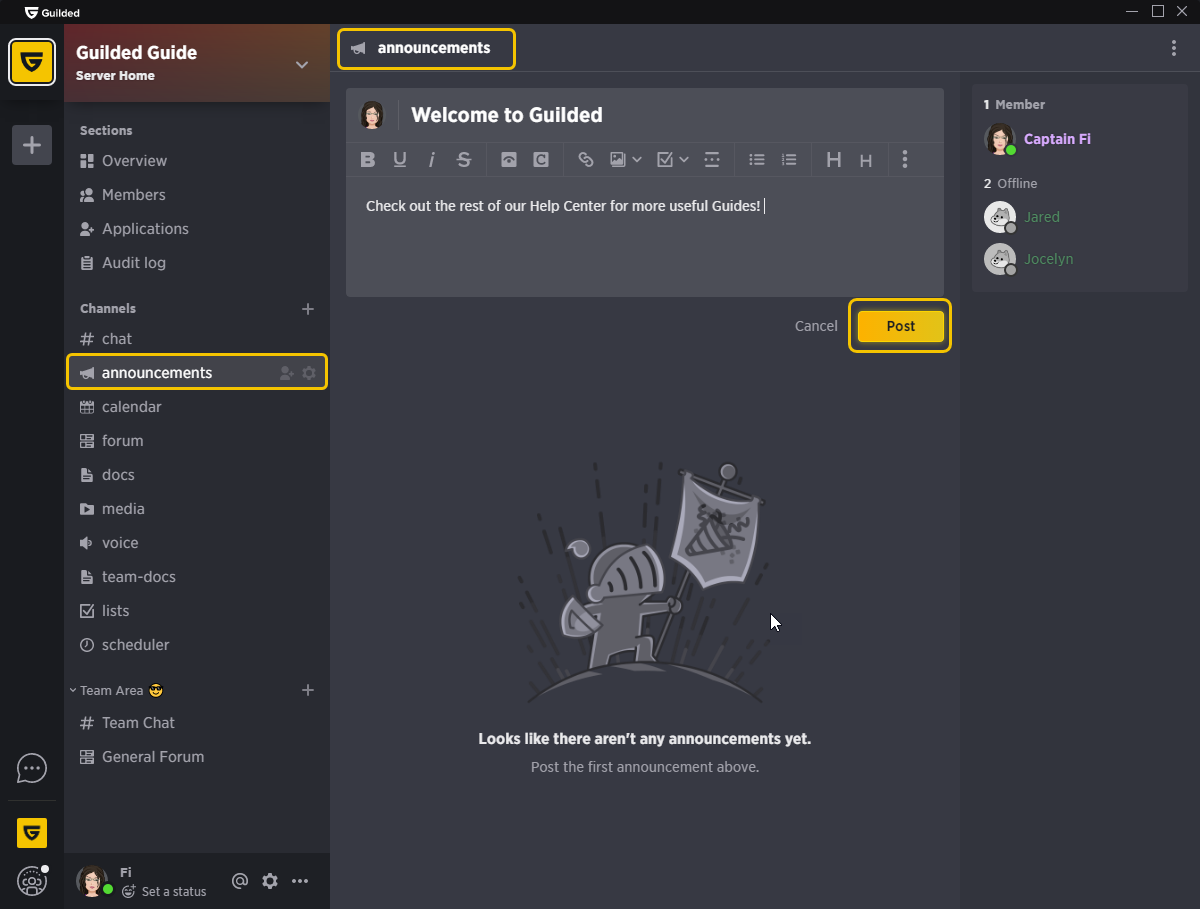 Example: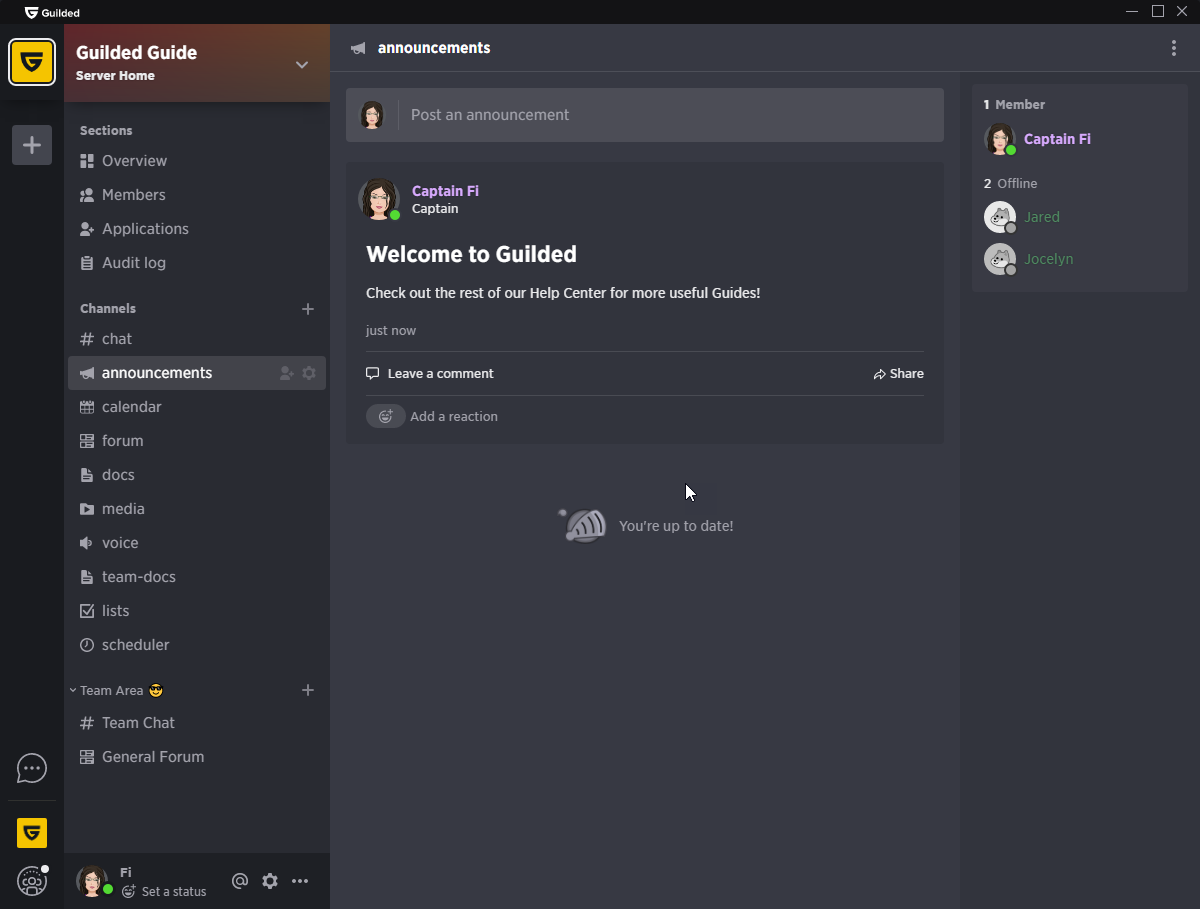 All new announcements will show in the Overview feed, so your members never miss an important update!
Changing an Announcement channel into a Blog!
As easy and the slide of a toggle, you can transform your announcement channels into a Blog for everyone on the web to view and read!
Head over to the channel settings, slide the toggles for Make channel public and Enable blog, that's it, your ready to start writing those articles!