How to use Scheduling channels
Scheduling channels are a great way to show when you are available and, most importantly, when your team members are free when organizing an event. Scheduling channels always display times in your local time zone, which makes it a cinch to coordinate availability with your teammates from around the world.
Scheduling channels can be created from the Create channel menu. You can create as many channels for your server as needed.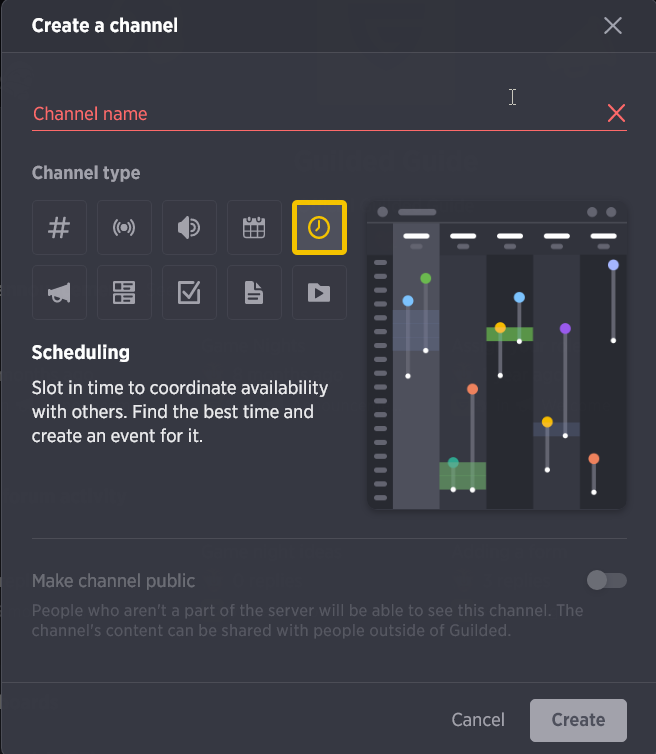 Scheduling channels are featured alongside your other channels, and will look like this: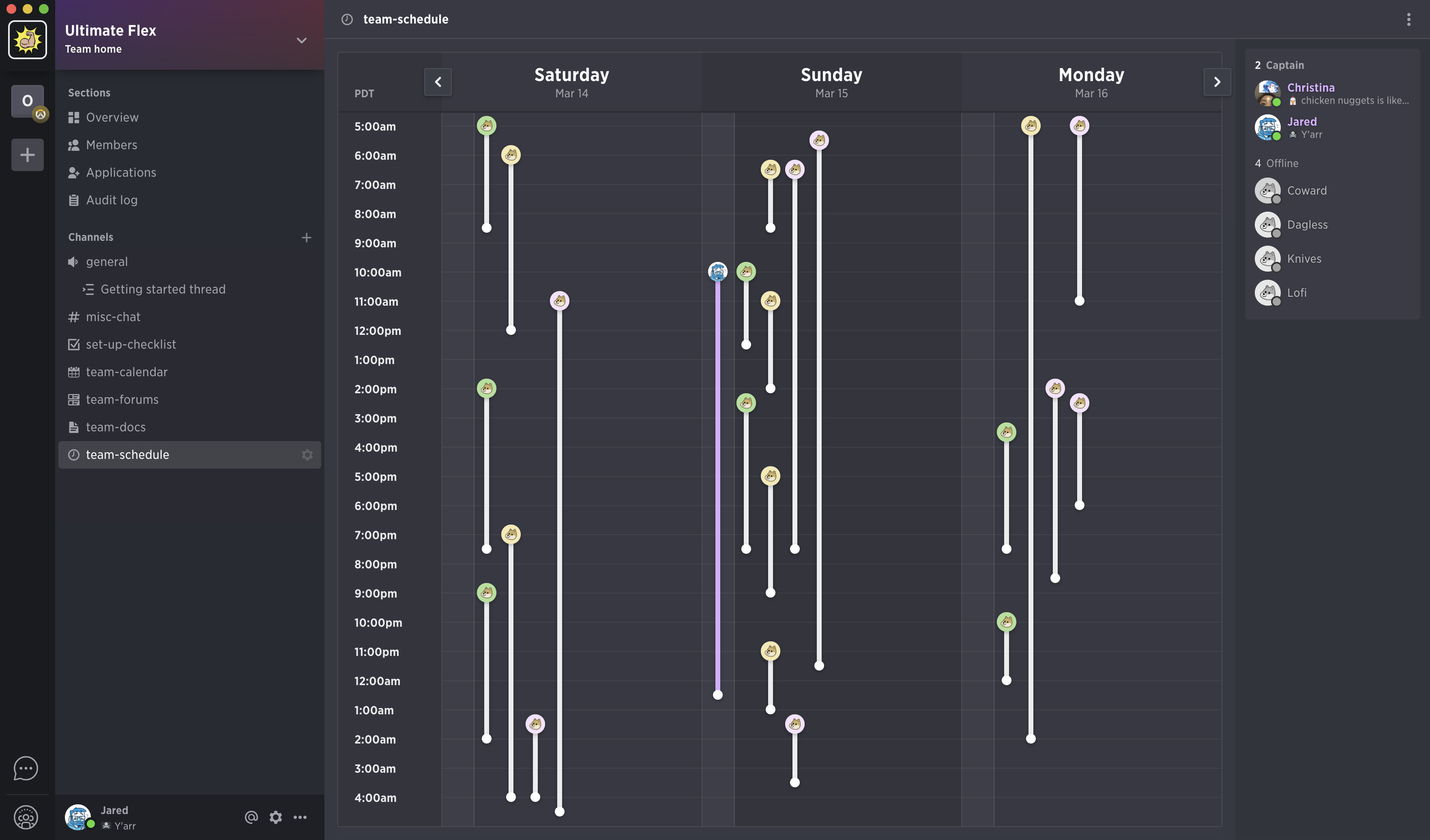 To add your availability to a schedule, click and drag within the left column of a given day. You can grab the availability segment to adjust it, or create multiple segments per day. To delete a segment, hover over the cap and click the X button.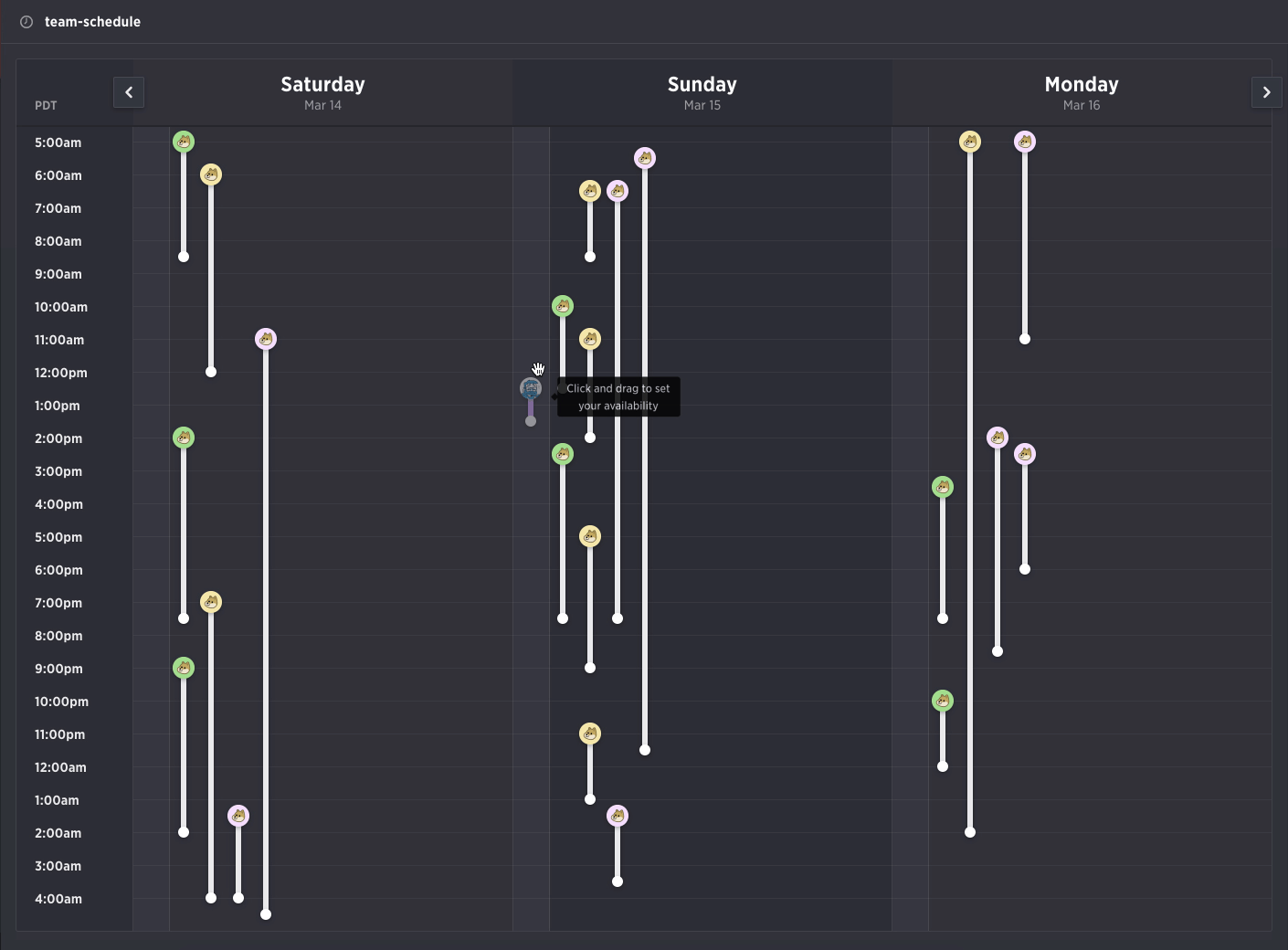 You can create new events from a Scheduling channel by hovering over a time slot and selecting Create event. All members available during the time slot will be automatically invited to the new event.