How to create a Chat channel!
Creating a chat channel in Guilded is an easy way to organize discussions and keep them focused on specific topics. Whether you want to discuss a game, plan an event, or just chat with a group of friends, chat channels are a great way to keep the conversation flowing. Let's walk you through the steps to create your own chat channel in Guilded.
Click the

+

button on Channels.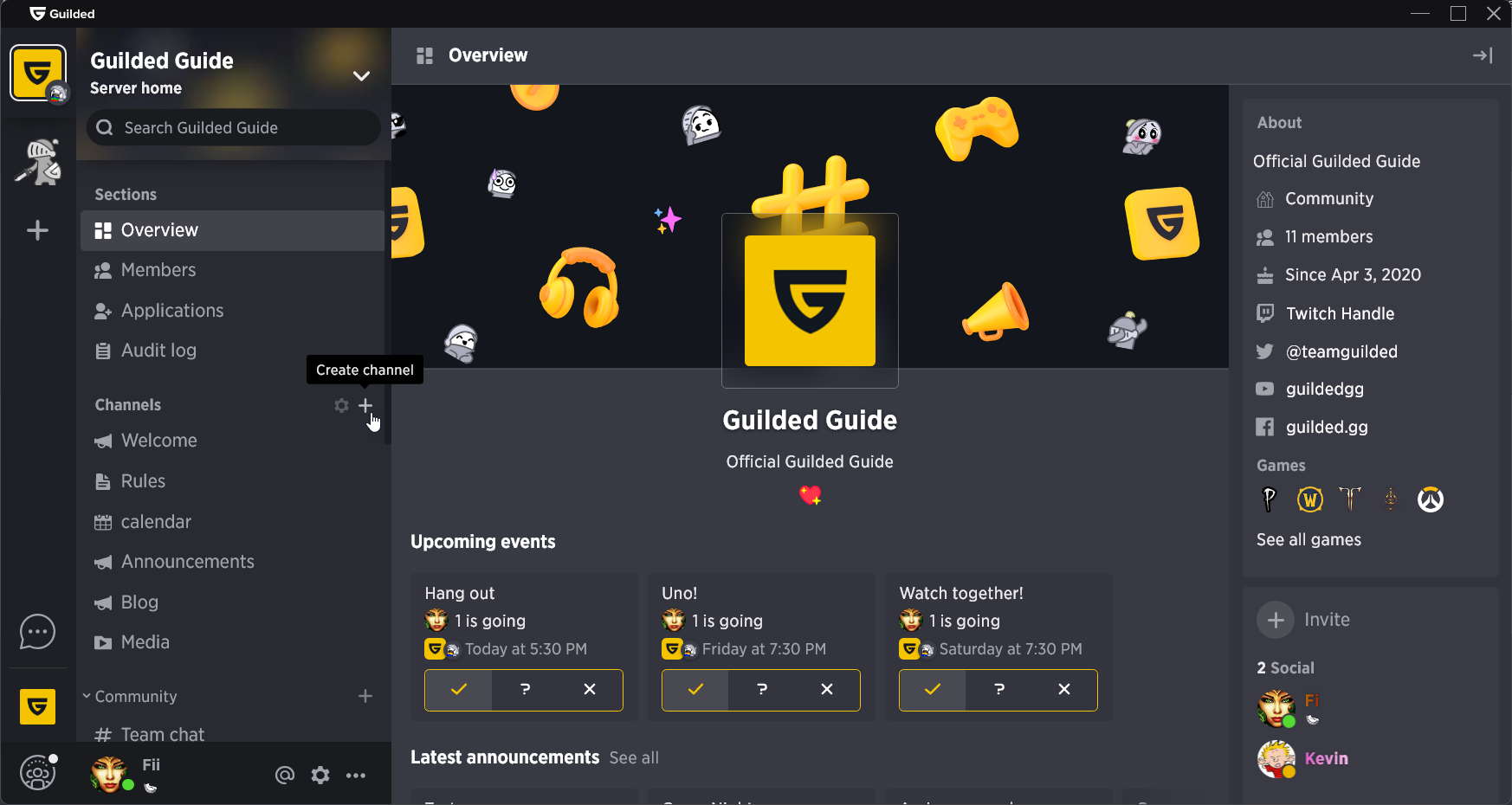 Give your new channel a name and click Create.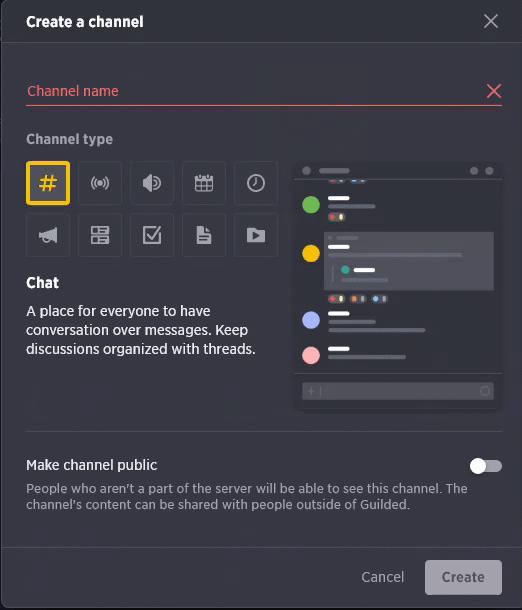 To view your new channel select it from the channel list.
Apart from sending regular chat messages, Guilded's chat channels offer a range of additional features to help you communicate and collaborate effectively. You can start a Thread to keep discussions organized, reply to up to 5 users for more directed conversations, upload Media or Files, share GIFs to add some fun, and even create Polls and Forms to gather feedback from your community.