Media channels allow your community to share videos, pictures, and GIFs with your team, keeping it all in one place and easy to find.
Note: Image files posted to your Media or Chat channels can be up to 25MB, Video files cannot exceed 500MB.
Media channels can be created like any other channel, and servers can add as many as needed. You can control who can create and view media in Media channels from the channel's Settings menu.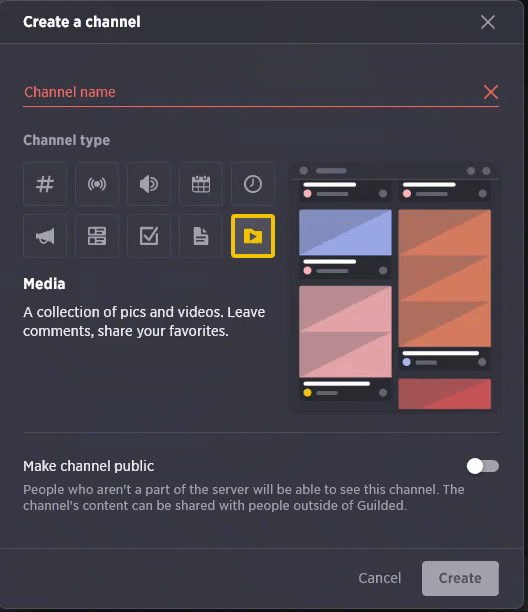 Post images or videos by hitting the Add Media button or using the + icon in the channel's right corner.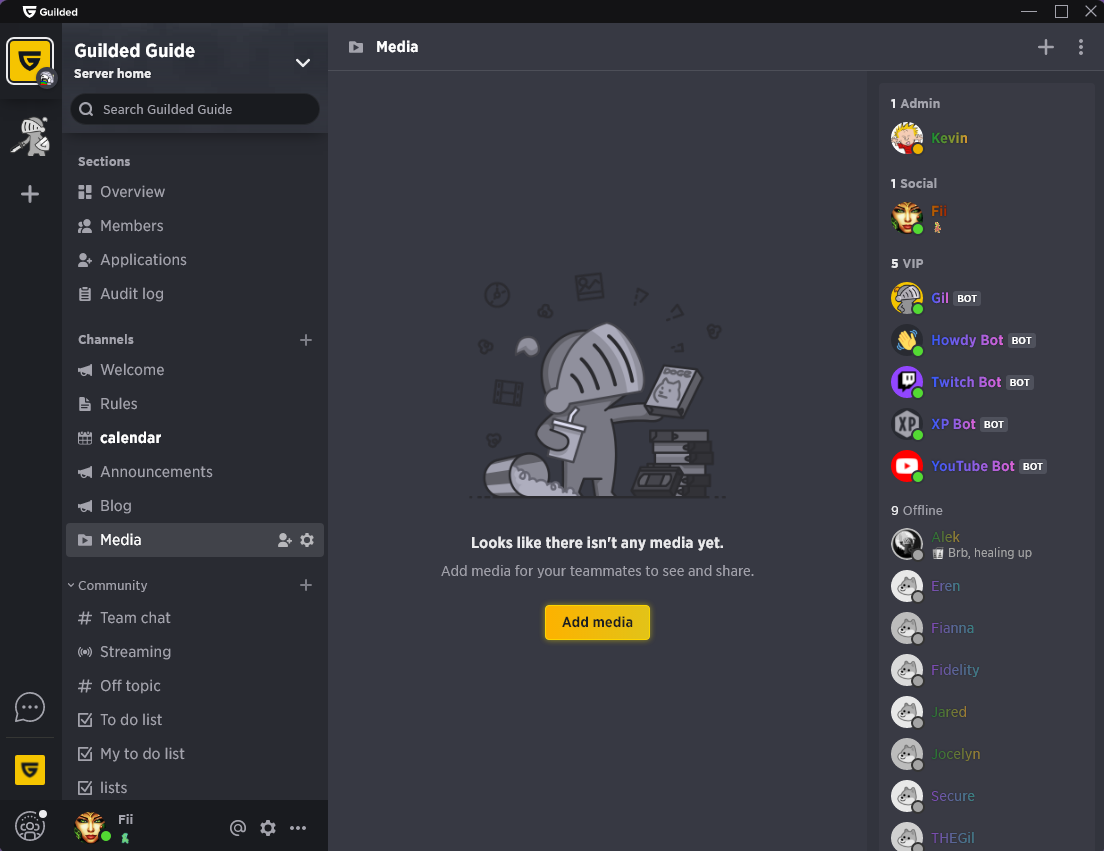 You can upload media by dragging and dropping files, pasting links from your clipboard, or selecting browse and locating files from your device.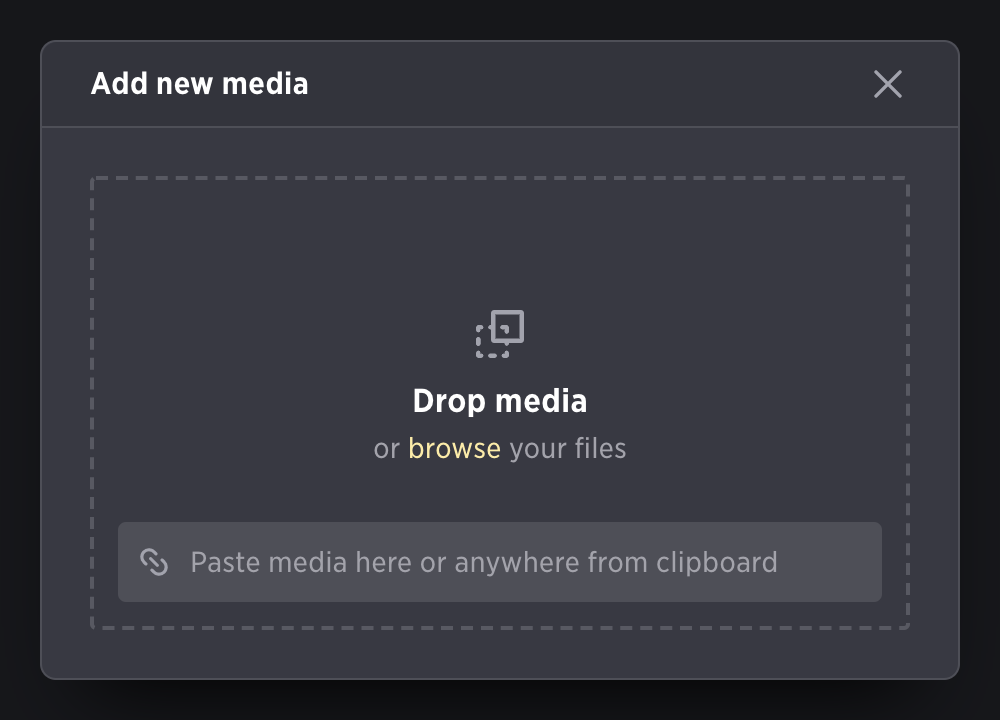 Give your media a title and a good description. Pasting YouTube links will automatically populate video titles and descriptions, but these can be changed before posting. Add any tags you want to use for your media, and then hit Done.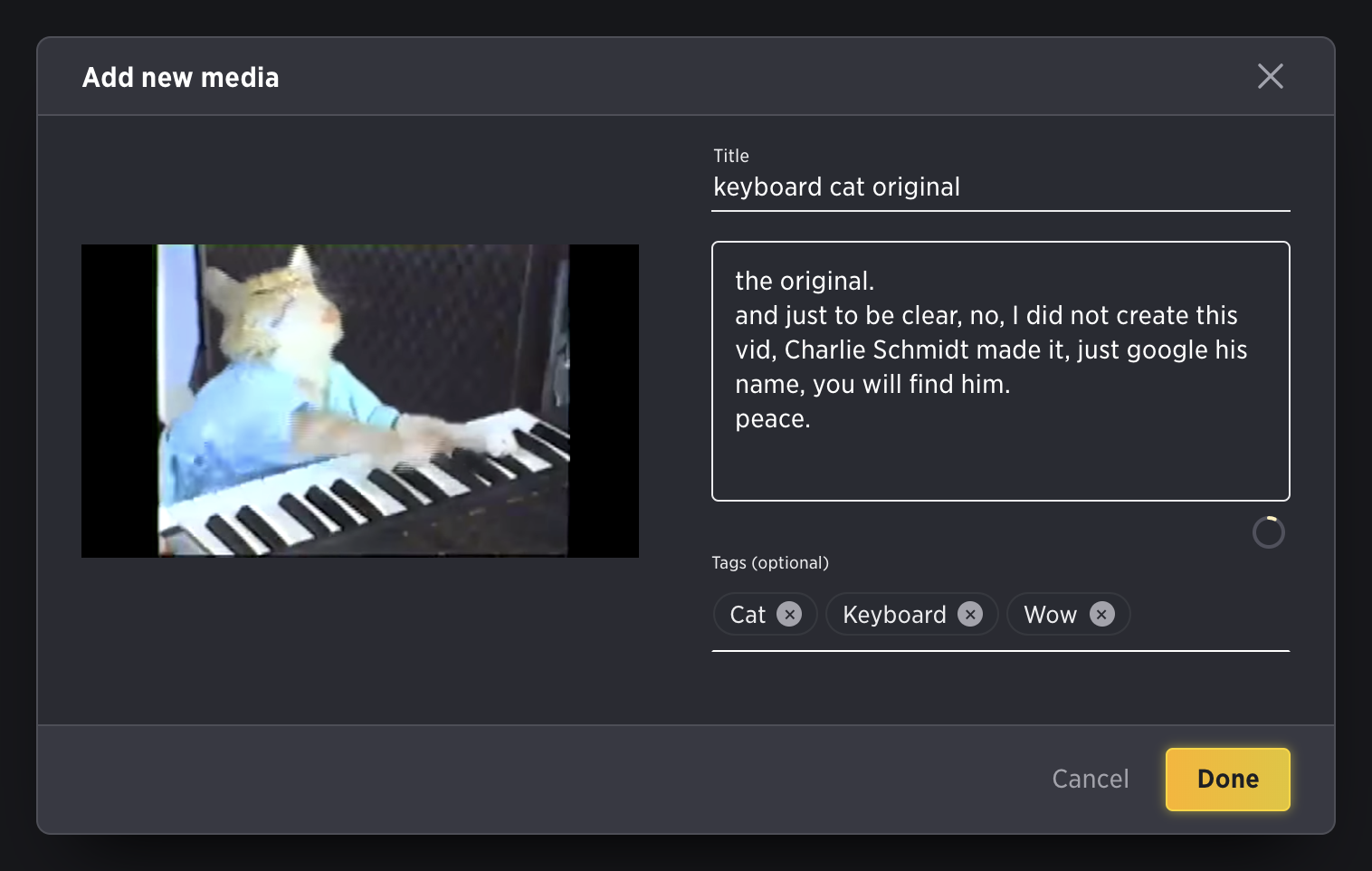 Each piece of media posted to your Media channel has its own comments section and reactions.