Blocking and Unblocking a user
Encounters online can be a mixed bag, and Guilded aims to provide a positive and respectful environment for all users. However, if you find yourself in a situation where you'd rather not interact with a particular user, or if you come across behavior that goes against our guidelines, worry not – we've got your back. This guide is here to walk you through the process of blocking a user and reporting inappropriate behavior or content on Guilded. Let's delve into the steps and ensure a smoother experience for you and everyone in the community.
Blocking a user
Block a user by right-clicking their username and selecting Block user.
Blocking will prevent that person from interacting with you.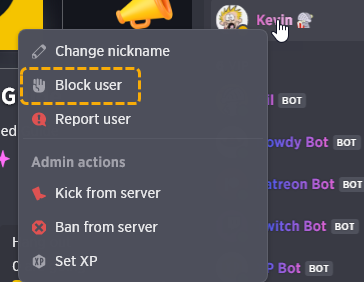 If you've blocked users on Guilded and later decide it's time to mend those virtual fences, it's a simple process. Follow these steps to access the list of blocked users:
Navigate to your Privacy Settings within your account settings.
Scroll down to the section labeled Blocked People.
Find the user you wish to unblock, click the menu next to their name, and select Unblock.
Unblocking a user
This way, you can easily reverse the blocking action and potentially rekindle connections within the Guilded community.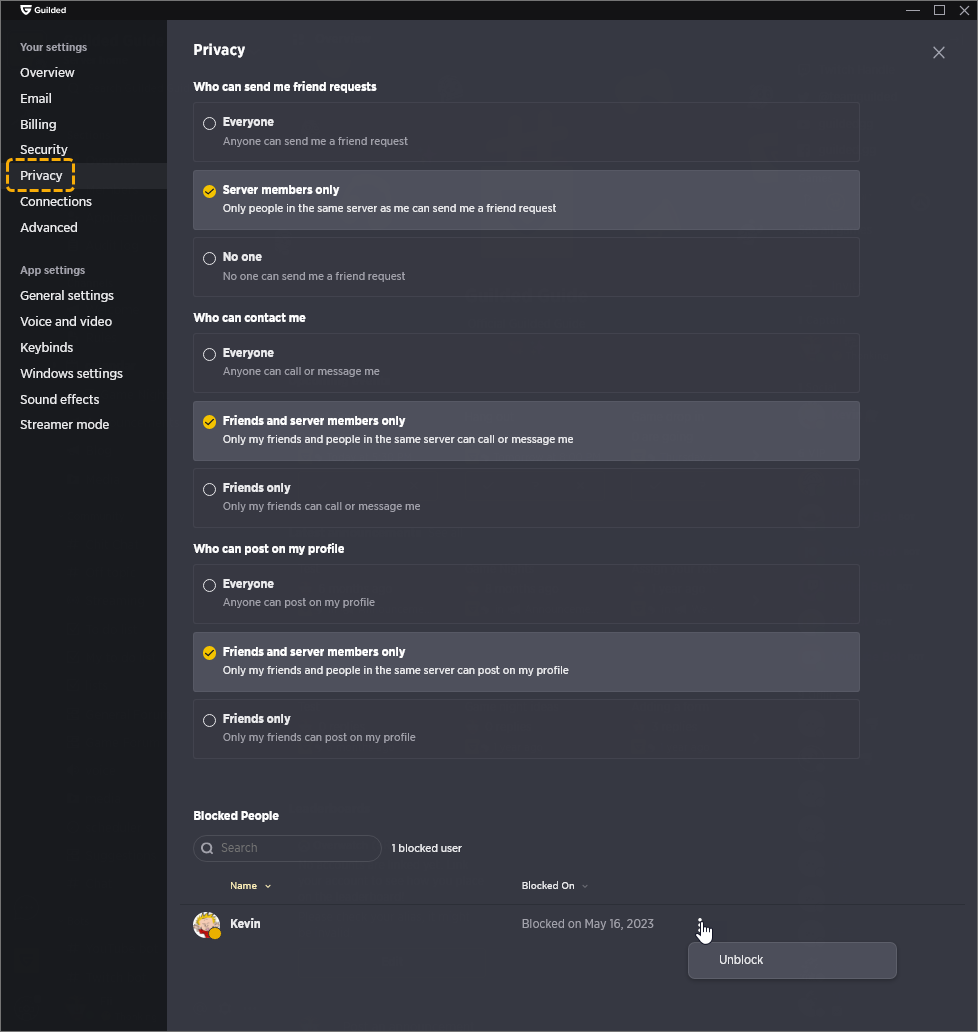 A confirmation message will be displayed. Click confirm to unblock.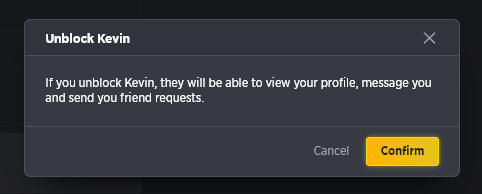 Reporting a user
If you wish to report a user within your server, in the first instance, contact your server owner if the issue is within the server itself. If you feel that a user's behavior is unacceptable, breaks our Terms of Use, and you want the Trust and Safety team to investigate you can use the Report function
Right-click the username and select Report user.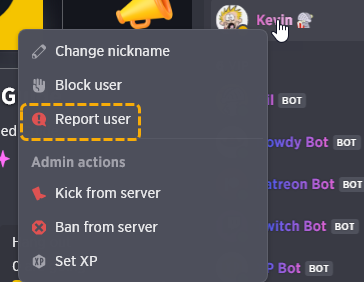 A message box will pop up. Please provide as much information as possible, then click Send.
A confirmation message will be displayed when you have successfully submitted your report.
Blocking and Reporting on Mobile
On mobile, you can easily report or block a user by following these steps:
Long press on the user you want to block or report to bring up their profile card.
Tap the three vertical dots in the top-right corner.
Select Block user or Report user.
If you have selected Report, tap the arrow symbol (>) to specify why you are reporting.
Click send to submit your report directly to our Safety team