How to Block and Report another user!
Blocking a user
Block a user by right-clicking their profile name and selecting Block user.
Blocking will prevent that person from interacting with you.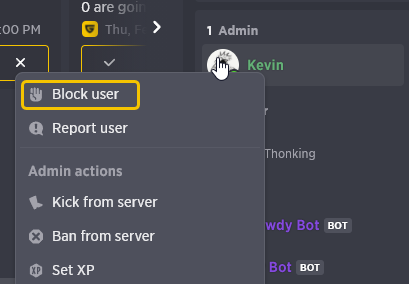 To see the list of the users you have blocked, head to your privacy settings by clicking the cog.

Scroll down to Blocked People, click the menu and select unblock.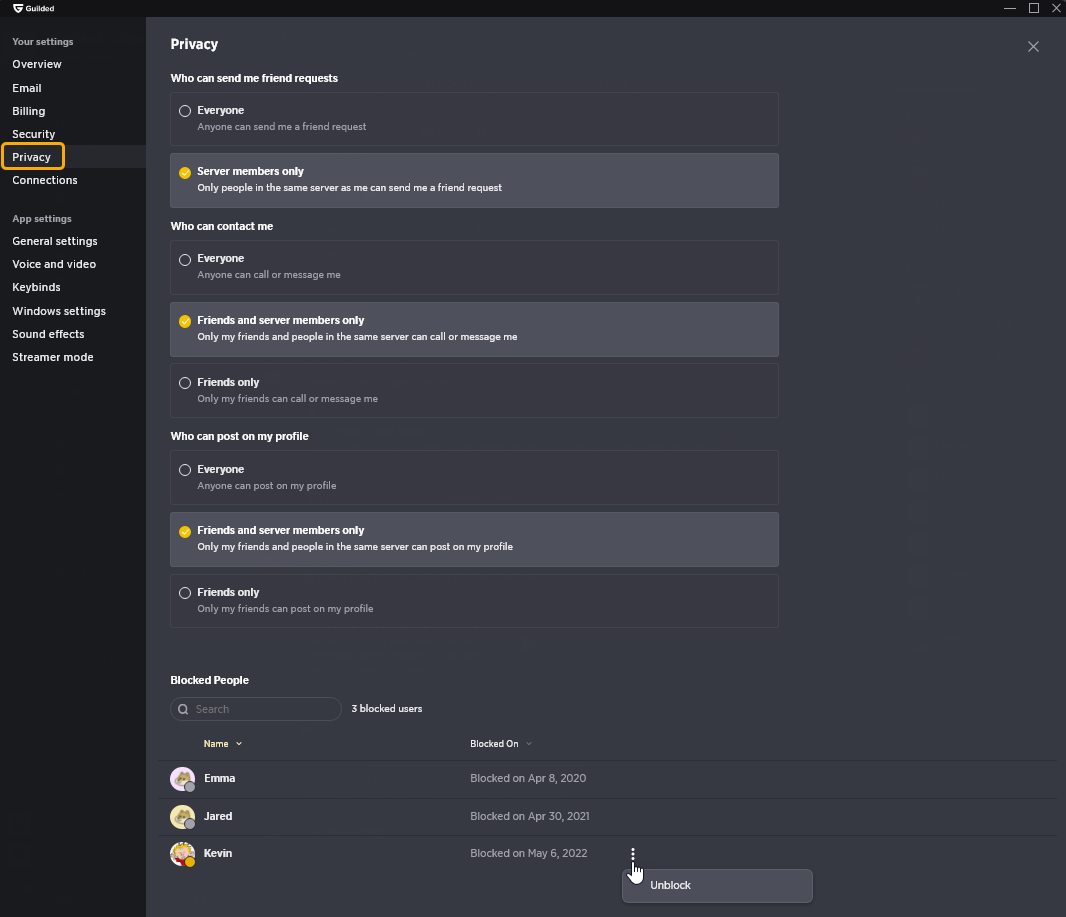 A confirmation message will be displayed. Click confirm to unblock.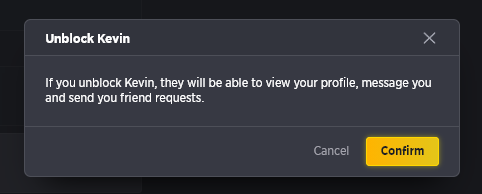 Reporting a user
If you wish to report a user within your server, in the first instance, contact your server owner if the issue is within the server itself. If you feel that a user's behavior is unacceptable, breaks our Terms of Use, and you want Guilded staff to investigate:
Right-click the user'User'sile name and select Report user.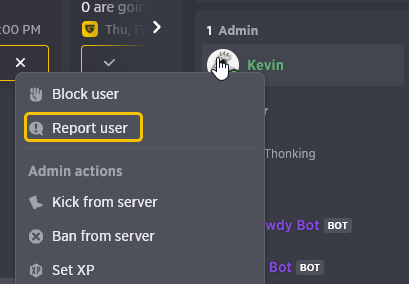 A message box will pop up. Please provide as much information as possible, then click Send.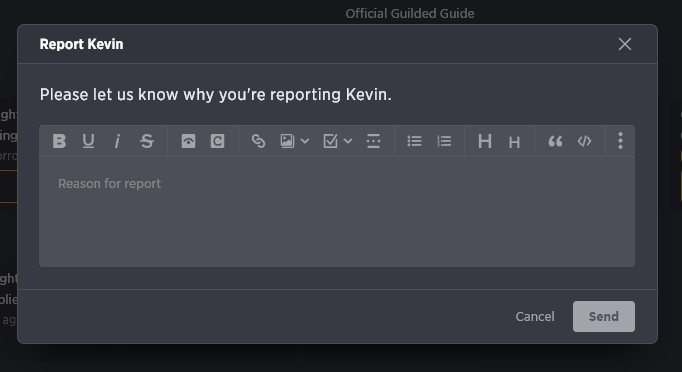 A confirmation message will be displayed when you have successfully submitted your report.

Blocking and Reporting on Mobile
Long press on the User you want to Report or Block someone on mobile, bring up their profile card.
Tap the 3 verticle dots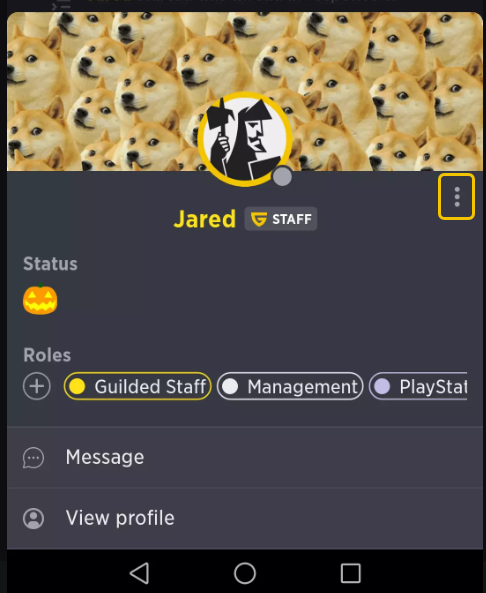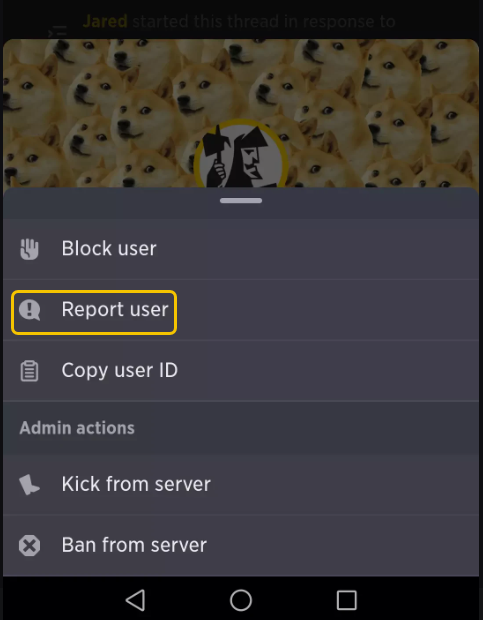 Tap the > to let us know why you are reporting, then click send, this will send your report directly to our Safety team.