Pinning messages
Pinning messages is a great way to keep important messages but quickly access them. The process is the same for chat channels and direct messaging.
Note: There is no limit to the number of pins you can have in chat channels or direct messaging! Enjoy!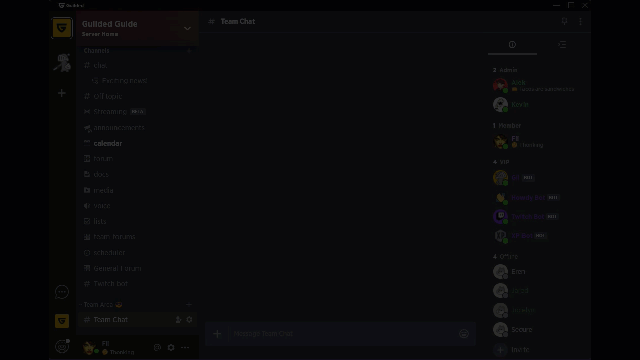 You can pin messages in a DM to quickly refer to later. Just hover over the message you want to pin and click the Pin message icon in the overflow menu.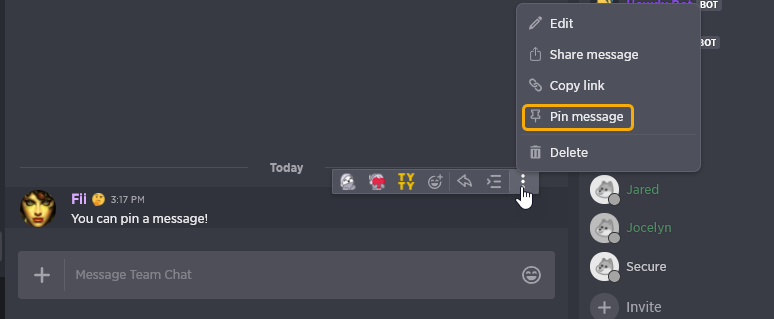 A confirmation box will pop up. Select Pin it!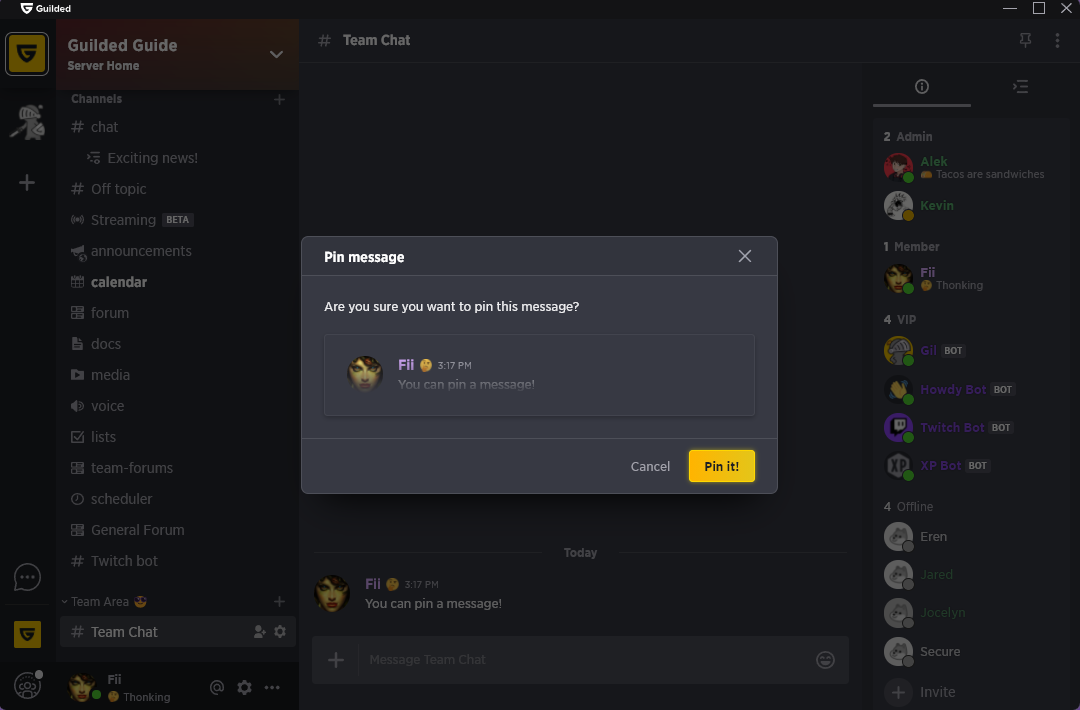 You can see all your pinned messages by clicking the pin icon at the top menu bar of your DM. To unpin a message, click the X button.