Pinning messages
Pinning messages can be a great way to keep important messages easily accessible in both chat channels and direct messaging. This is especially useful if you have a lot of messages and want to quickly find the important ones.
It's important to note that there's no limit to the number of pins you can have in either chat channels or direct messaging, so feel free to pin as many messages as you need! Enjoy the convenience of having your important messages just a click away.
You can pin messages in a DM to quickly refer to later. Just hover over the message you want to pin and click the Pin message icon in the overflow menu.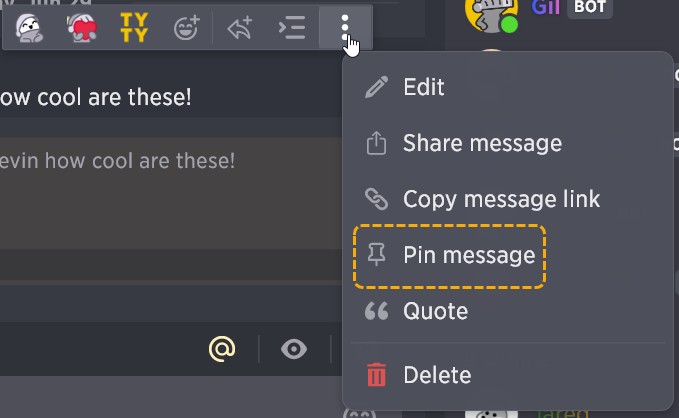 A confirmation box will pop up. Select Pin it!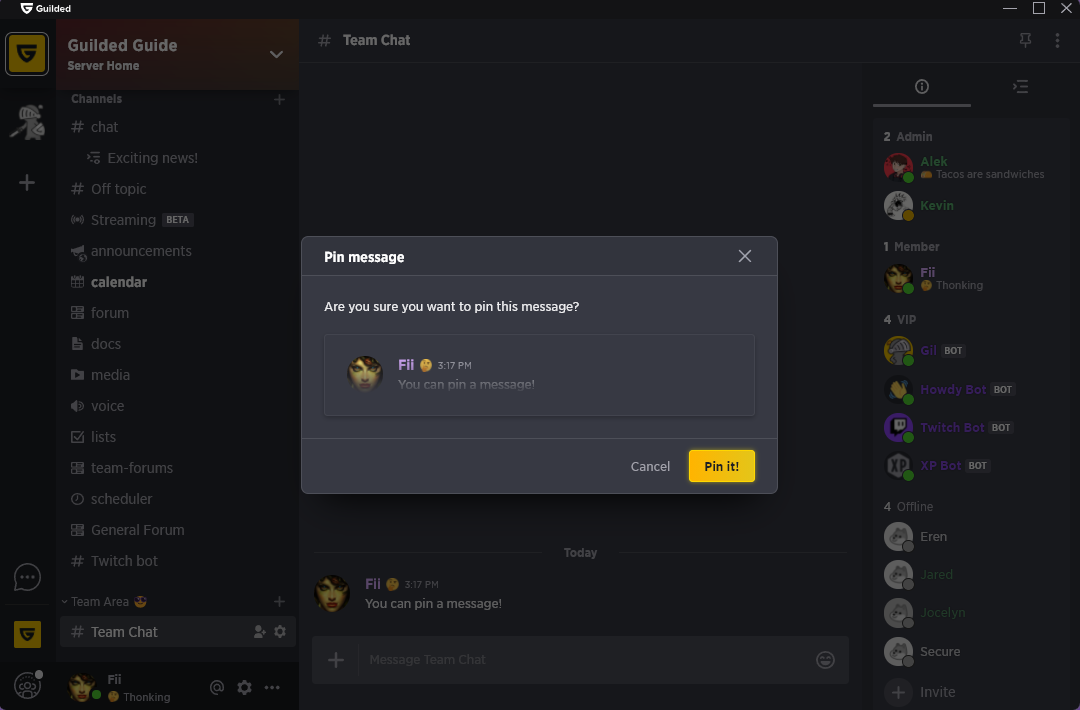 To view all your pinned messages in a DM, just click on the pin icon in the top menu bar. If you need to unpin a message, simply click the X button.