Polls provide an excellent way to interact with your team, whether you're planning a fun activity or seeking important input from your members. You can create polls in any content channel, ensuring widespread participation and engagement. Let's walk through creating a poll in a chat channel.
Note: Maximum options are capped at 10
Permissions
You can decide if you want your team members to see the poll results by toggling the option on or off in permissions under Form permissions.
By adjusting the permissions for form access, you can decide whether to share the poll results with your team members or keep them hidden. This allows you to tailor the level of transparency and encourage the desired level of engagement in your polls.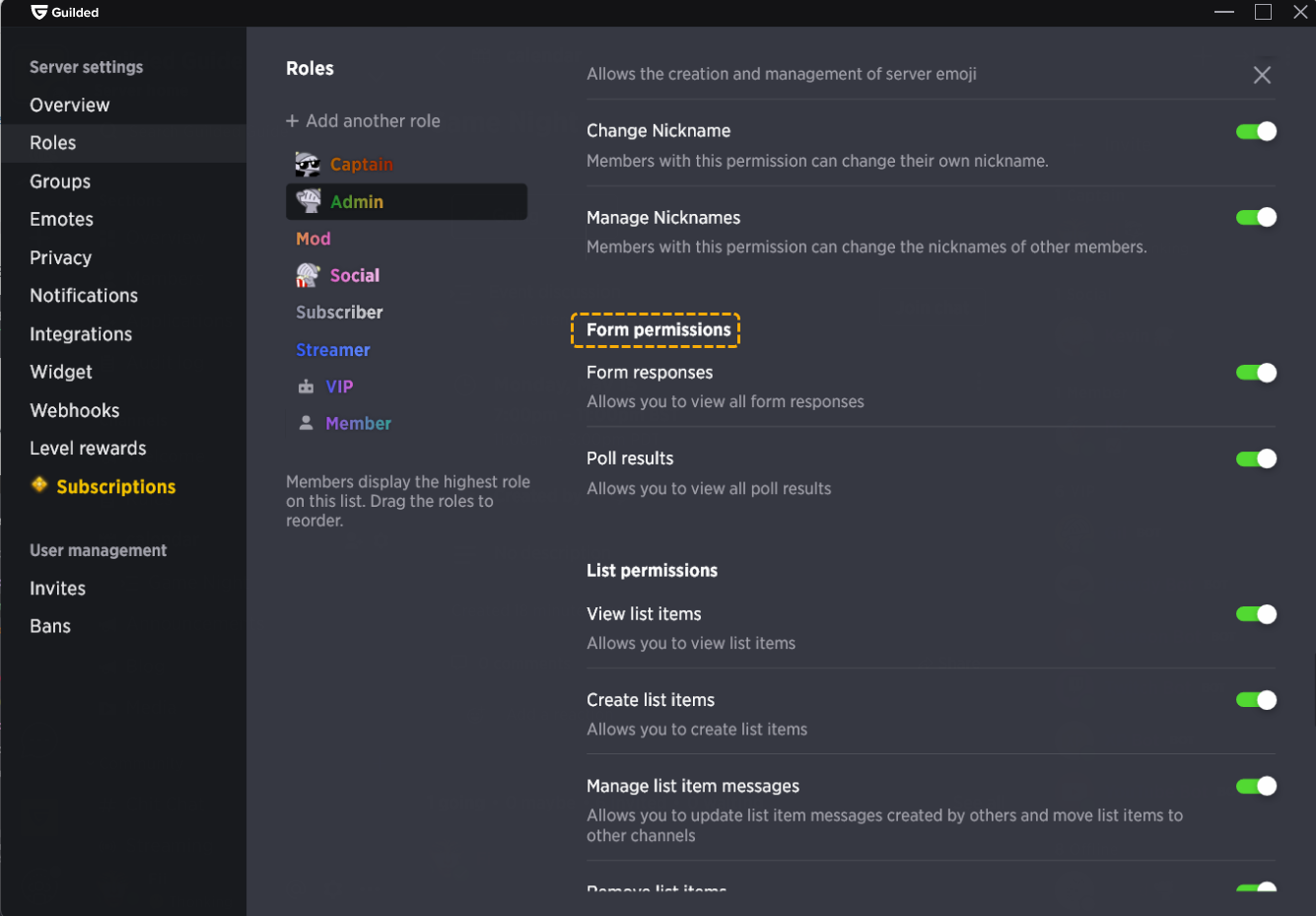 Creating a poll
To create a poll in a chat channel, follow these simple steps:
Open the chat channel where you want to make the poll.
Click the + icon and select the Poll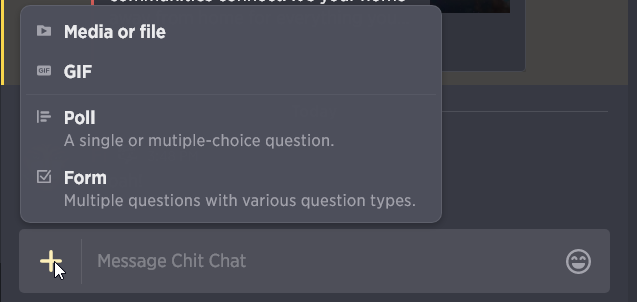 You can also create a poll in a doc, forum, or calendar event
Fill out the information for the poll and choose from Single choice or Multiple choice for your responses.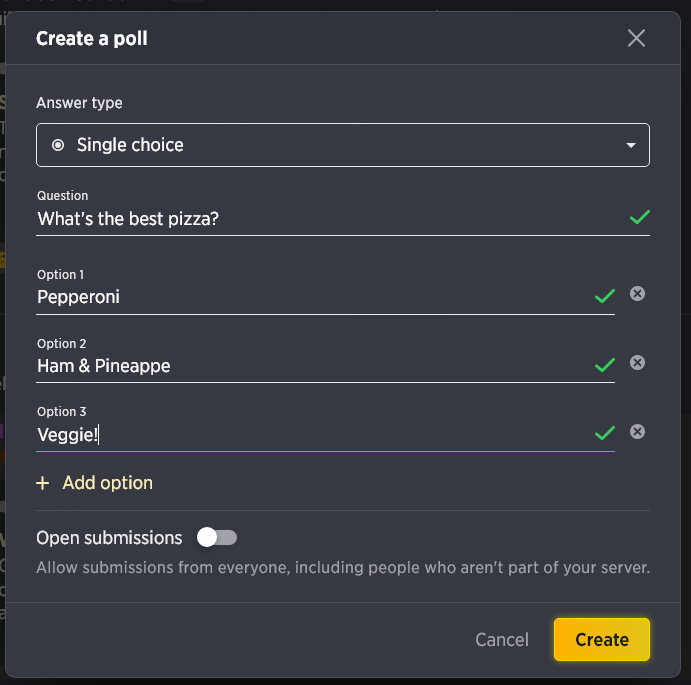 Click Create.
If you want to edit or delete the poll, edit your message

Choose the appropriate option from the menu to edit or delete the poll.

Congratulations! You've successfully created a poll.