How to Create a Poll
Polls are a great way to interact with your team, whether for a fun activity or an important question you need to ask your members. You can create polls on any content channel. Let's show you how.
For this example, we will create a poll in a chat channel.
Note: Maximum options are capped at 10
The answer types available for polls are:


Permissions
You can decide if you want your team members to see the poll results by toggling the option on or off in permissions.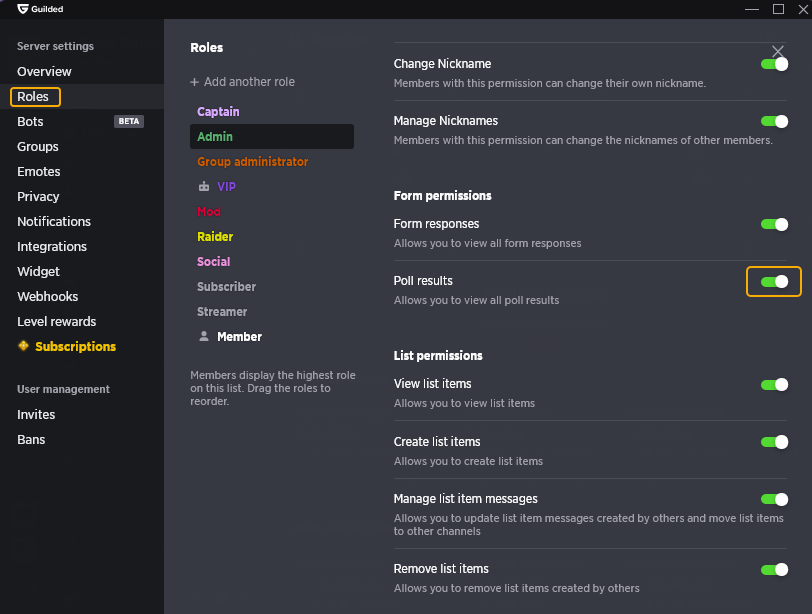 Creating a poll
In a chat channel or thread, click the + icon and select Poll.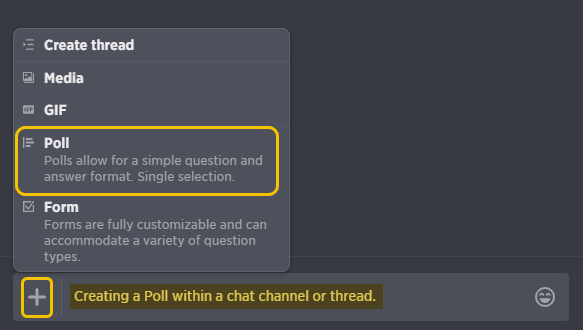 You can also create a poll in a doc, forum, or calendar event from the editor menu.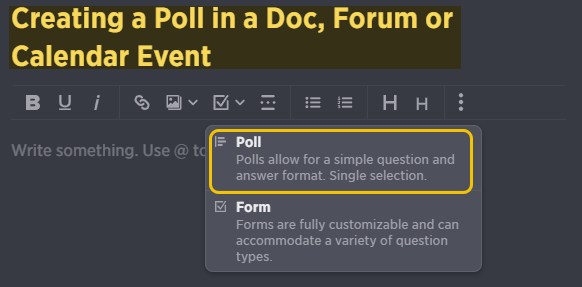 Fill out the information for the poll and choose from Multiple Choice or Checkbox for your responses.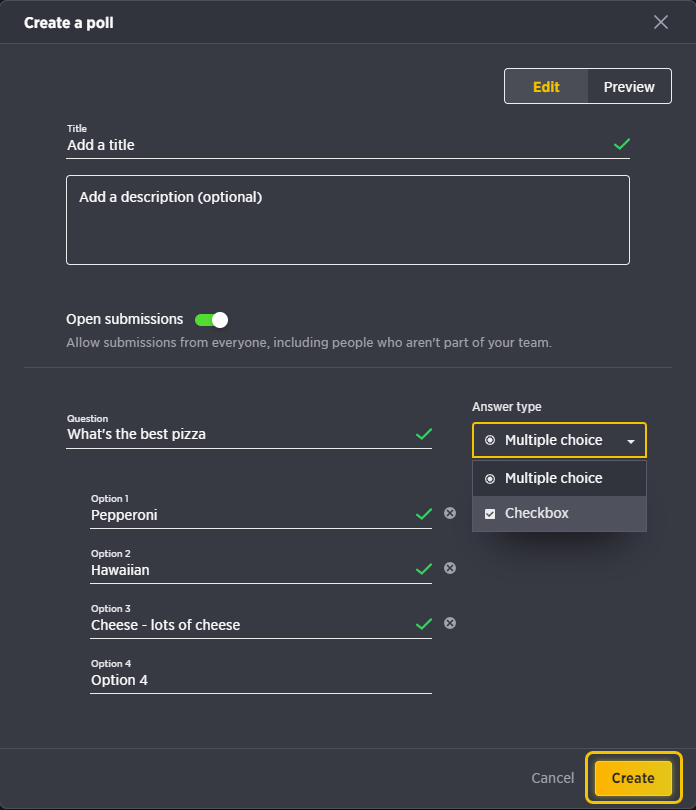 Click Preview to see how your poll looks. Happy? Hit Create.
Want to change something? Click Edit to take you back.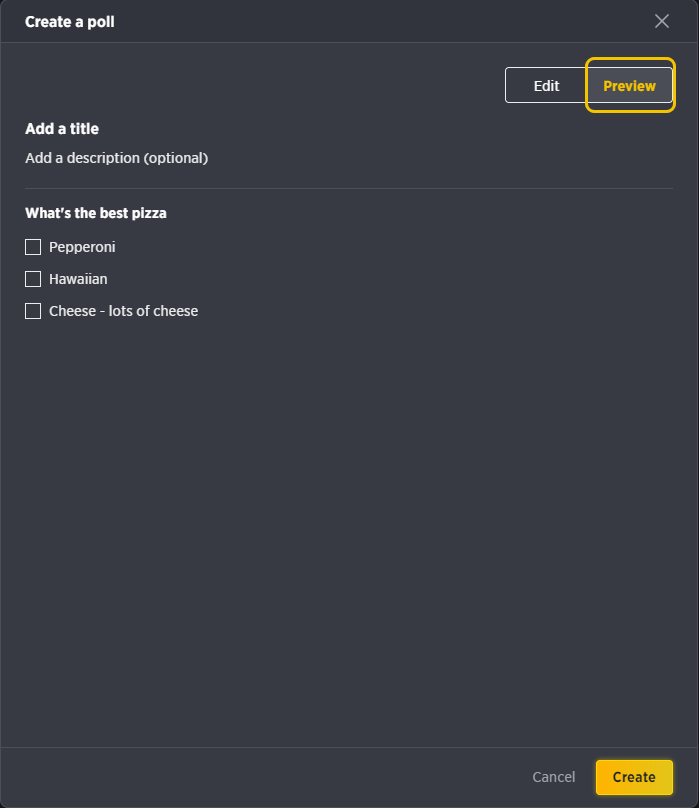 The poll will look like this until you click enter in a chat channel thread or Publish in a doc.

Congrats! You've successfully created a poll.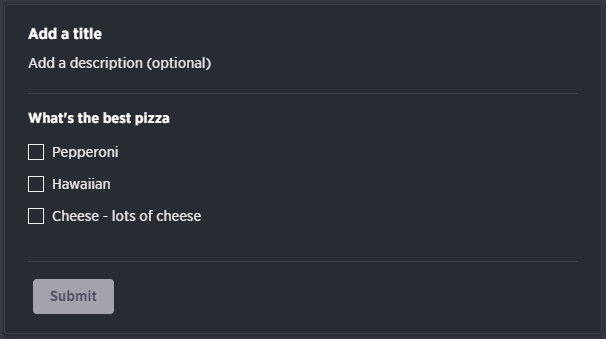 After votes have been cast, your poll will display results like this.