Private events in Guilded offer a way to create and manage events accessible only to specific individuals. These events are designed for situations where you want to keep the details and discussions exclusive to a select group of participants. When you create a private event, only the event creator and the invitees can access the event's details, discussions, voice chats, and associated video calls.
This functionality is handy for sensitive meetings, surprise parties, or any situation where you need to maintain a higher level of privacy. By keeping the event and its related discussions contained within the private event thread, you can ensure that only those directly involved can access the information and interactions.
Private events simplify the process of hosting special gatherings while preserving the confidentiality of the occasion. Whether coordinating a small team activity or organizing a surprise, this feature provides a secure and convenient way to manage event-related communications.
Create an event in the usual way; if you are new to creating an event in Guilded, you can find out more in Calendars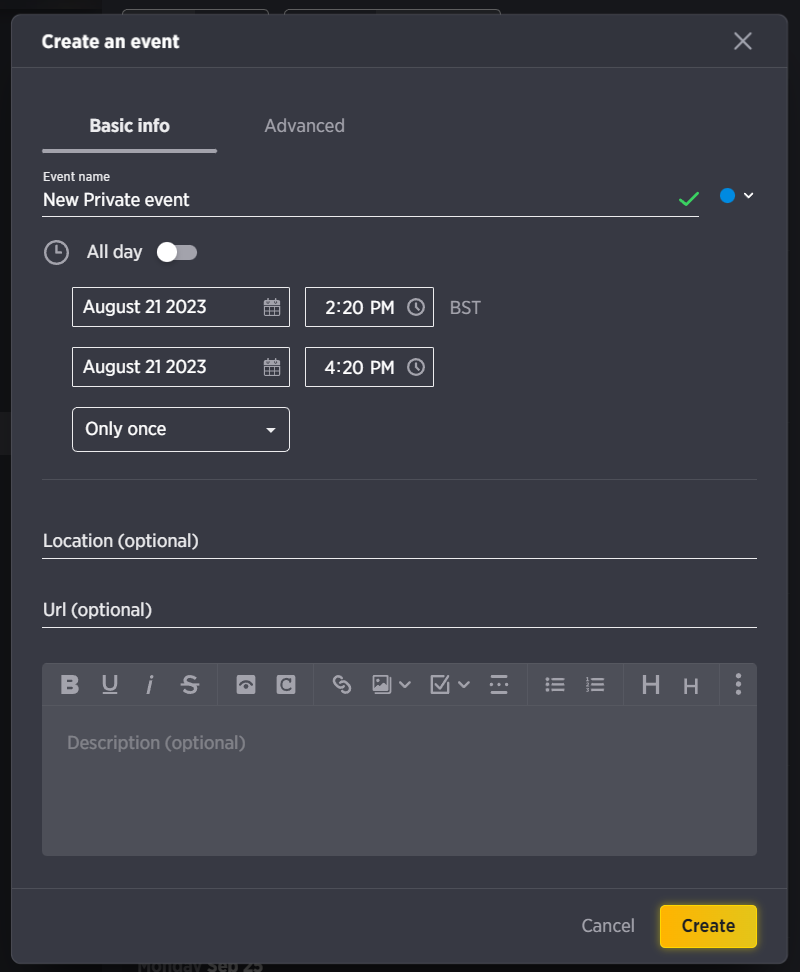 Click the Advanced button and toggle on Private event.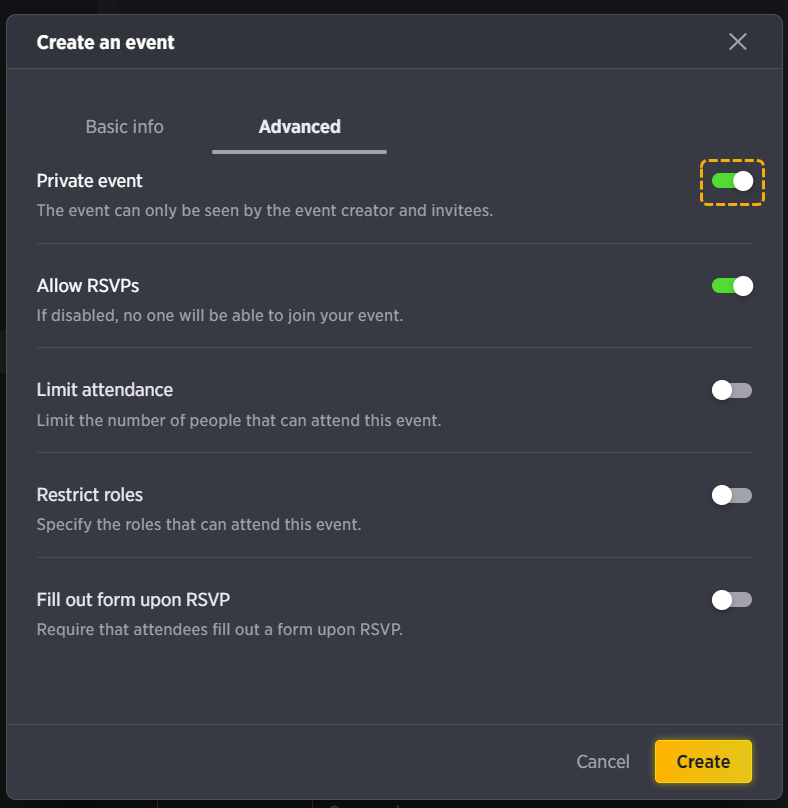 You can now select the members you want to invite, and not that there is a tag that indicates the privacy of your event.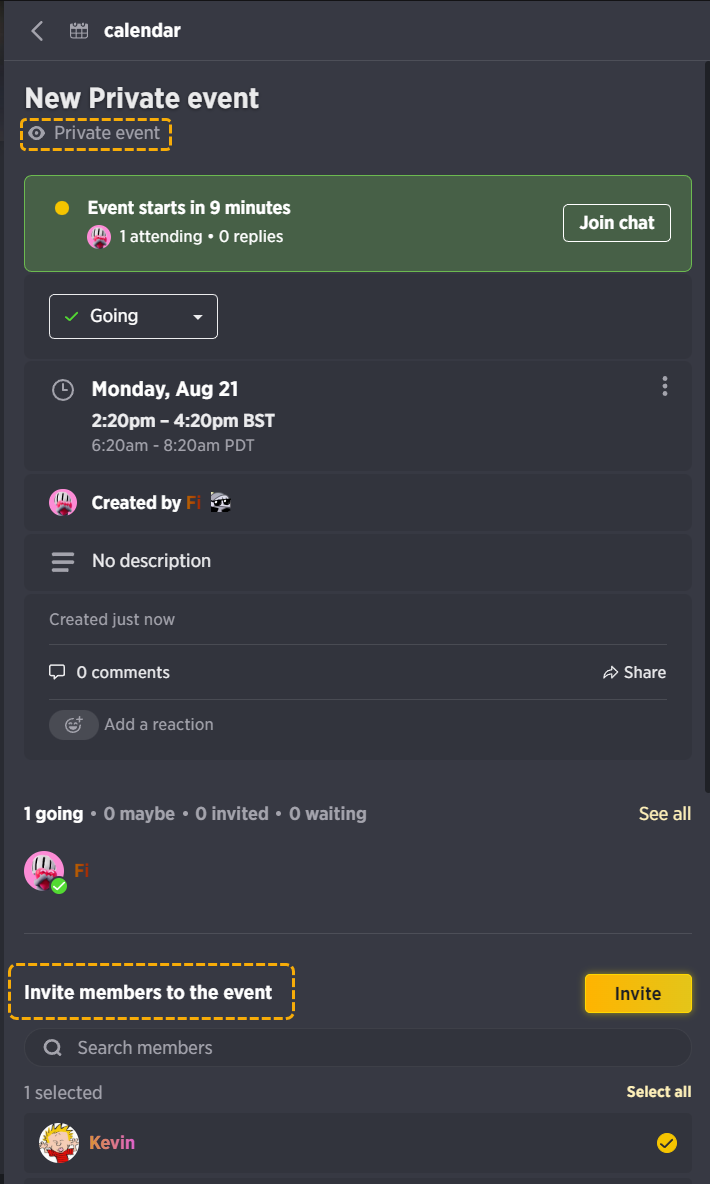 The event thread will indicate that your event is private, and messages can only be seen by the event participants.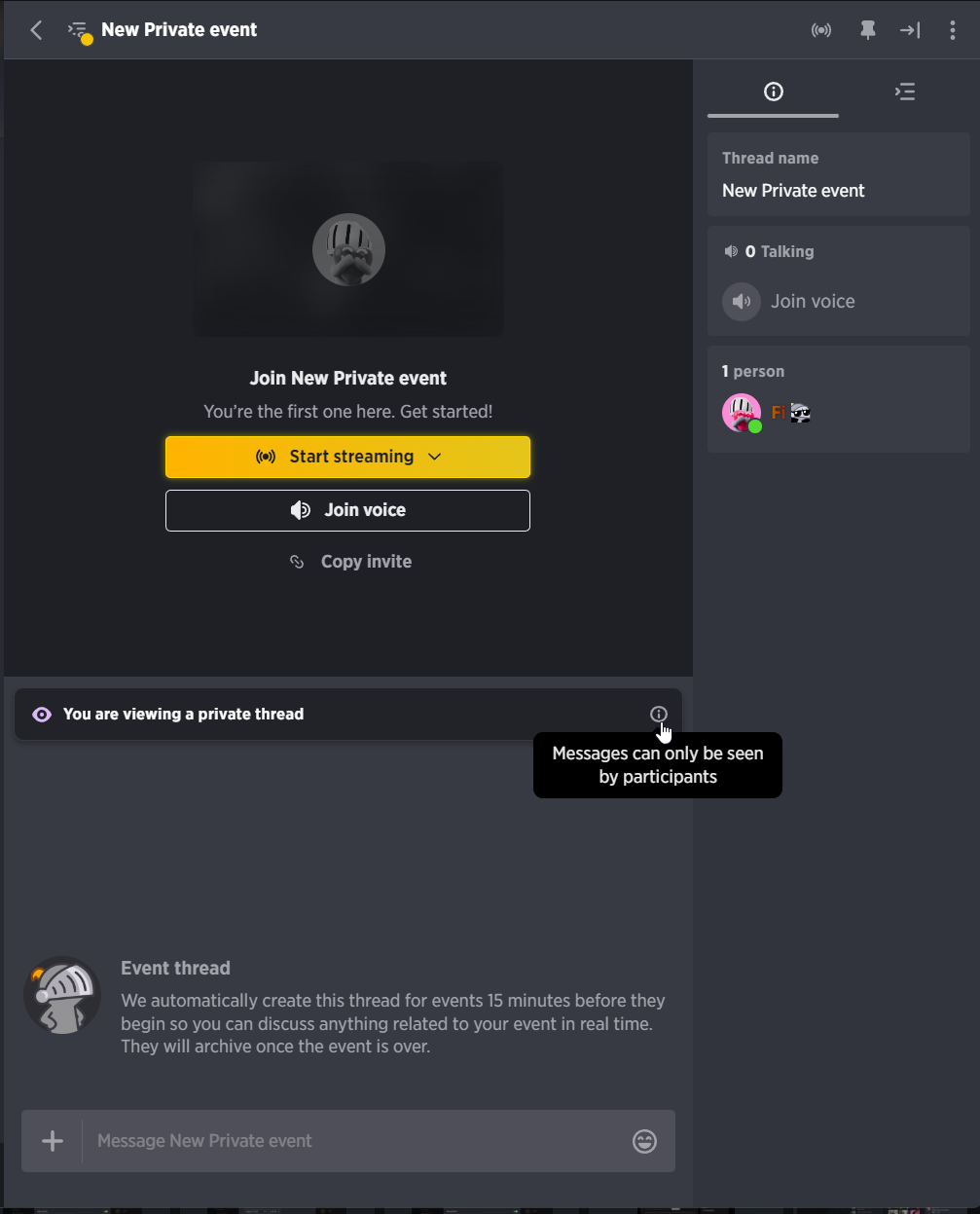 On the calendar view, the private icon will show on the event if it is private and only be visible to the creator and the event participants.