How to set & change your Status
Setting your status is easy and allows you to express yourself with our impressive range of emotes.
How to set your status
Click on your profile picture in the bottom bar.

Choose an emote and status, or customize your own.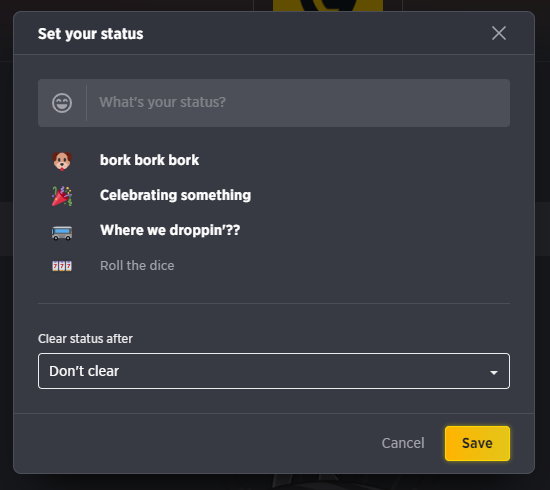 You can select the duration of the status and decide when you want it to automatically clear.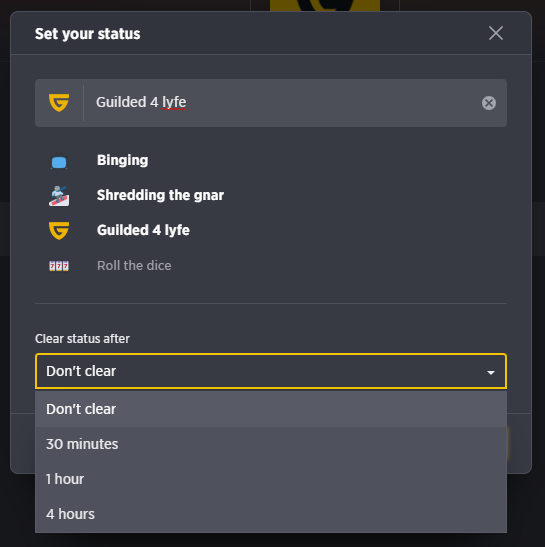 .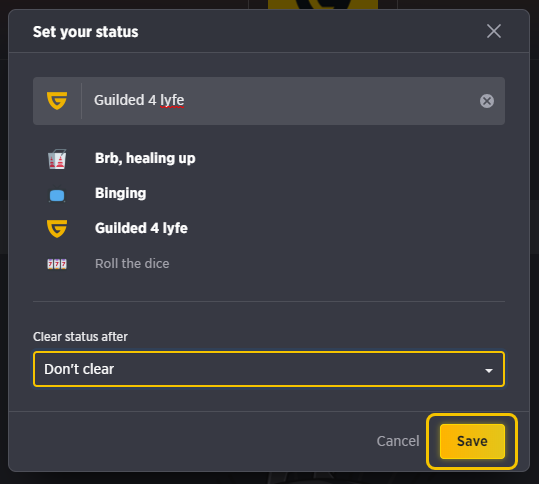 Your status is now visible in the member list, on your profile, and profile card.