If you're inviting your friends or community over to Guilded, we've got a great referral system that makes it super easy to get them set up and connected with your group. Plus, you'll earn some awesome stonk flair to show off how many people you've referred!
It's a win-win situation: your friends or community members get to join you on Guilded and enjoy all the great features it has to offer, and you get to show off your referral prowess with your stonks flair. So what are you waiting for? Start inviting your friends and earn those rewards today!
Important: Stonks will only be awarded for new users to Guilded.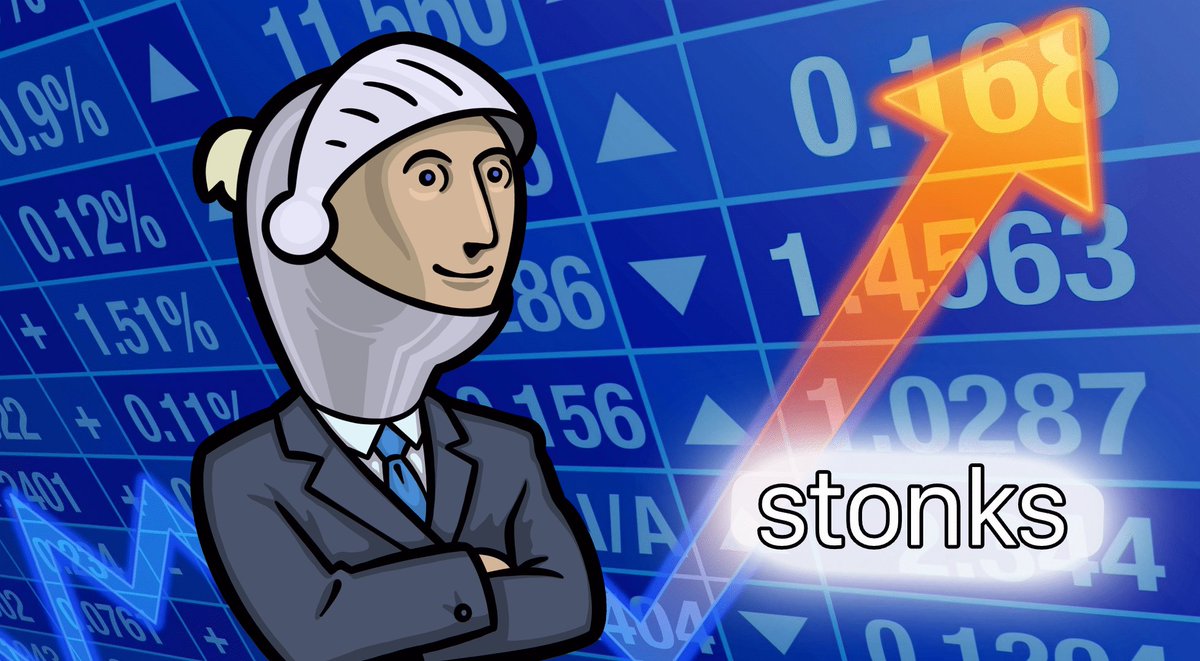 Your stonks flair will show anywhere your profile is visible!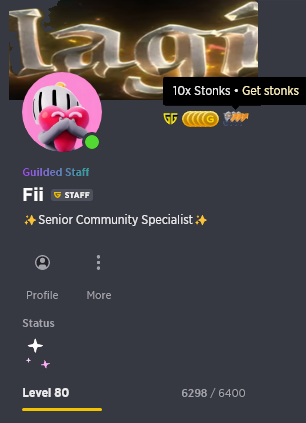 To get started, click the button in the bottom left.

Click on Referral program.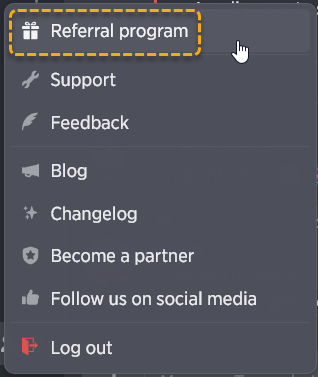 Once you've signed up for our referral system, you can easily share your unique referral URL with your friends and community. You can copy the URL to send it to them directly, or even share it on your social media accounts for even greater exposure.

Plus, you'll be able to track your progress and see how many referrals you've earned so far, as well as how close you are to earning your next stonk. It's a great way to stay motivated and keep sharing your love for Guilded with those around you. So start spreading the word and watch your Stonks grow today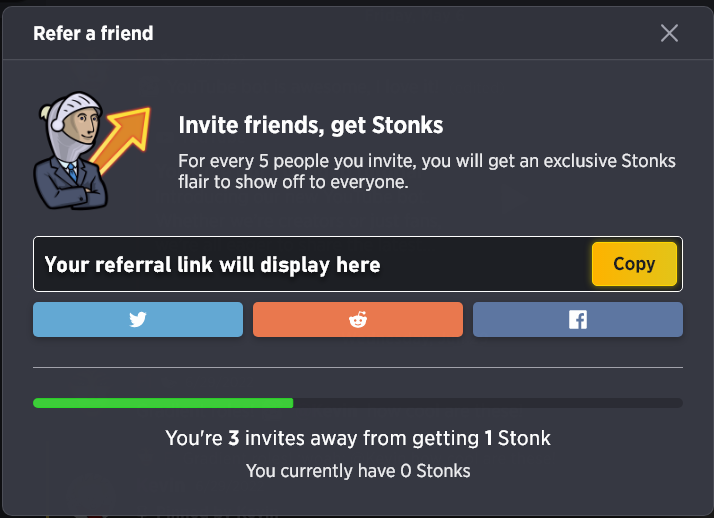 When your friend clicks on your unique referral URL, they'll be taken directly to the Guilded account creation page, where they can easily set up their own account and start using all of Guilded's features.

And best of all, you'll be able to track your progress every step of the way! After your friend has successfully created their account, you'll see your Stonk progress update in real-time