The aggregate calendar gives you a quick way to view and sort events across every server you are in.
Go to your profile by clicking your username or avatar or by clicking the My Profile button.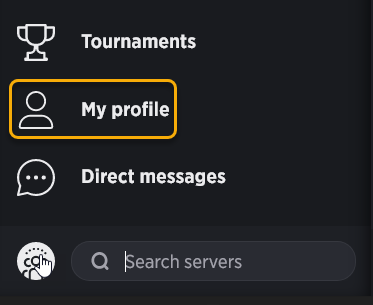 From here, click on the Events tab to view the aggregate calendar.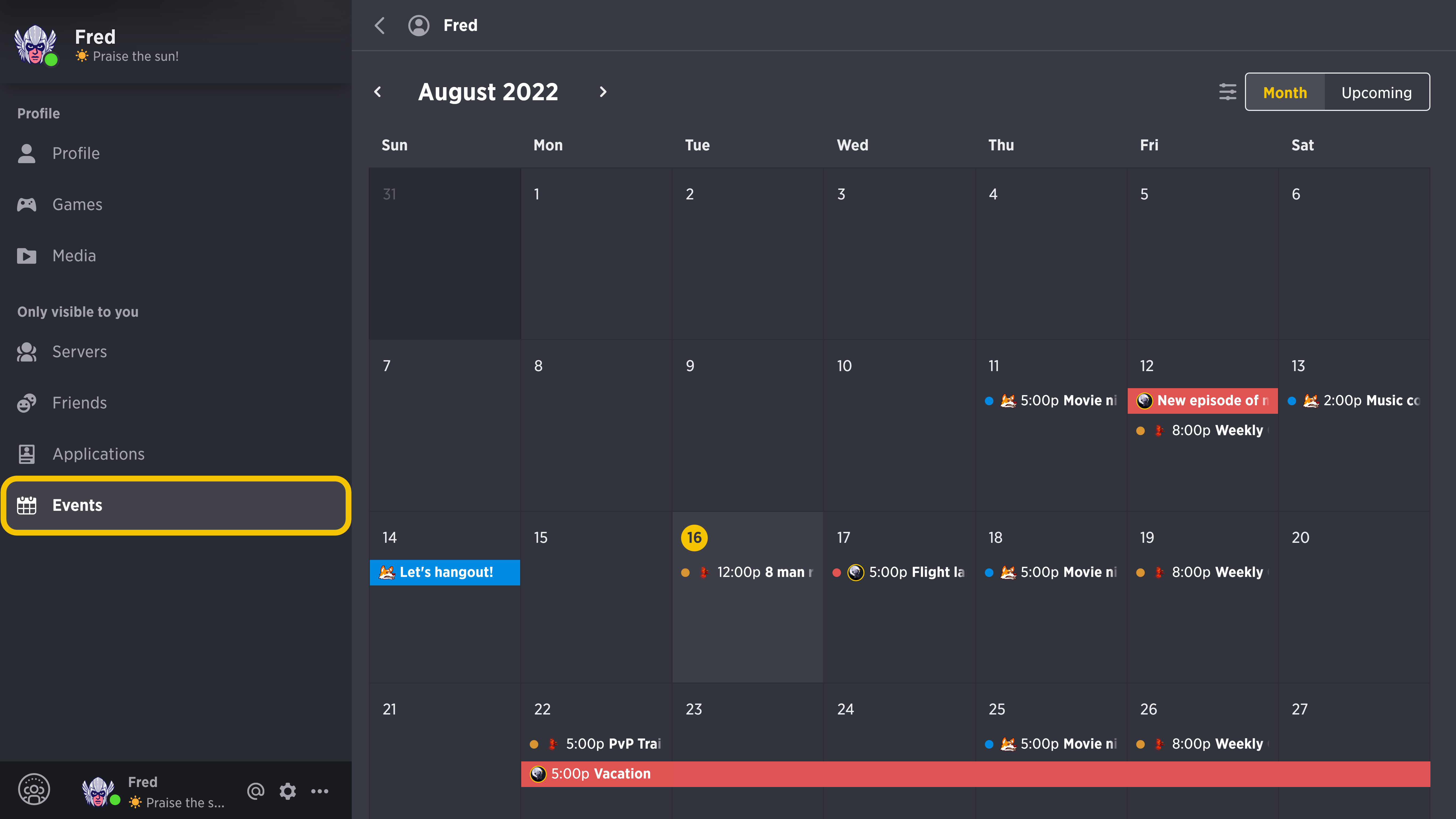 The default for this calendar is the Month view, which shows dates in a standard calendar format. You can switch to a list of Upcoming events with the toggle at the top of the page.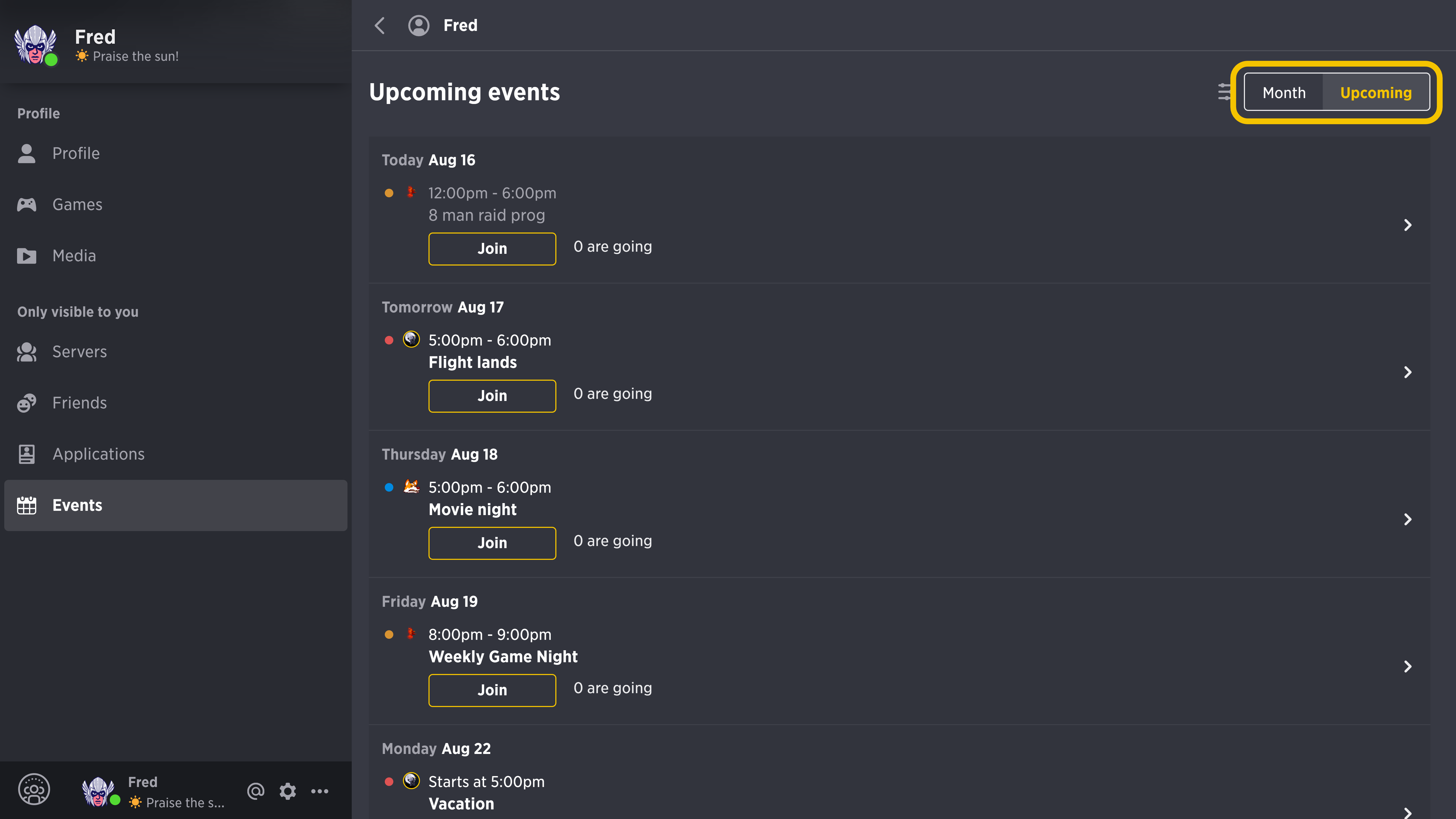 Filter events by server or by your current RSVP status.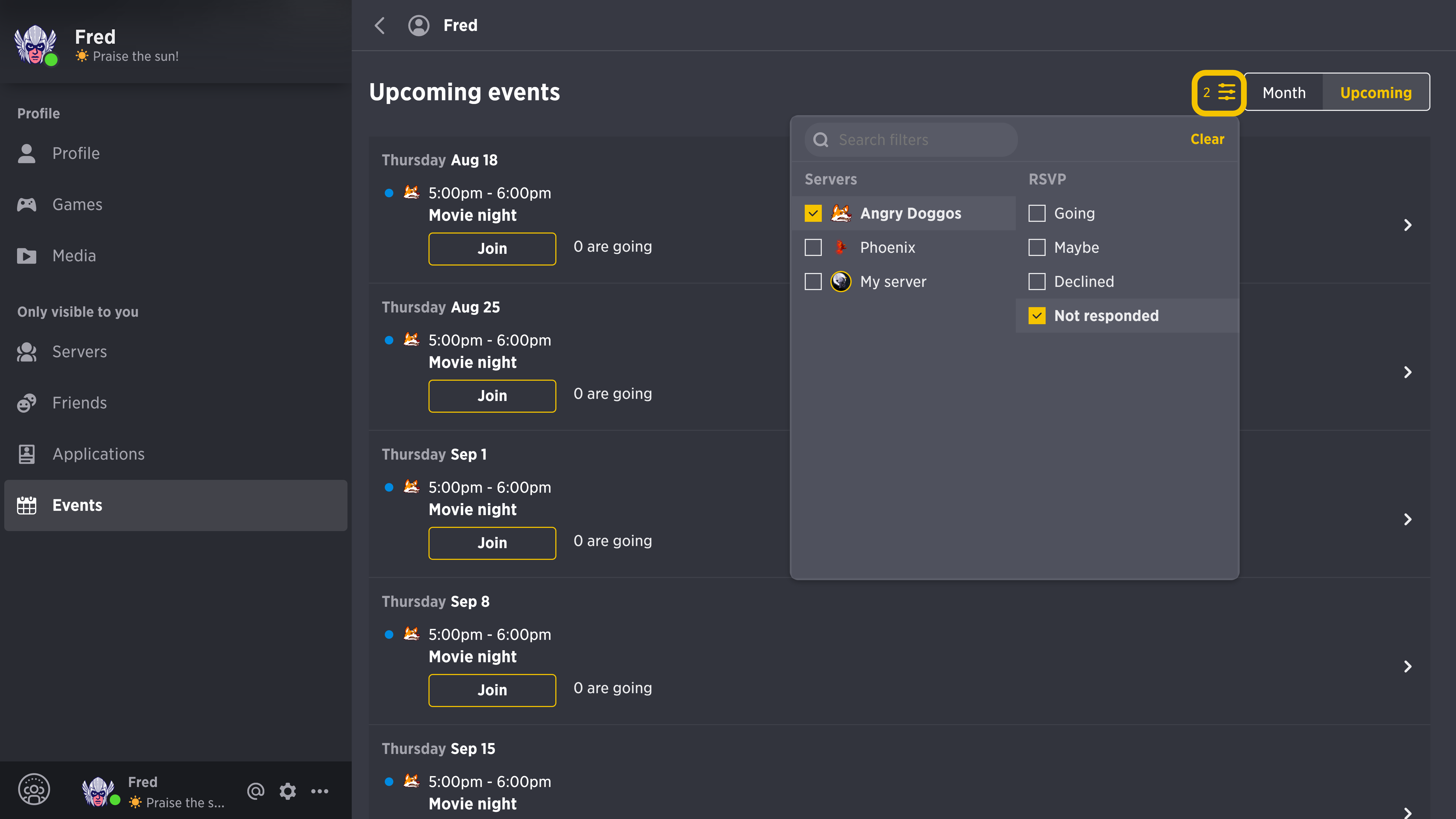 Click the Join button to set your RSVP status.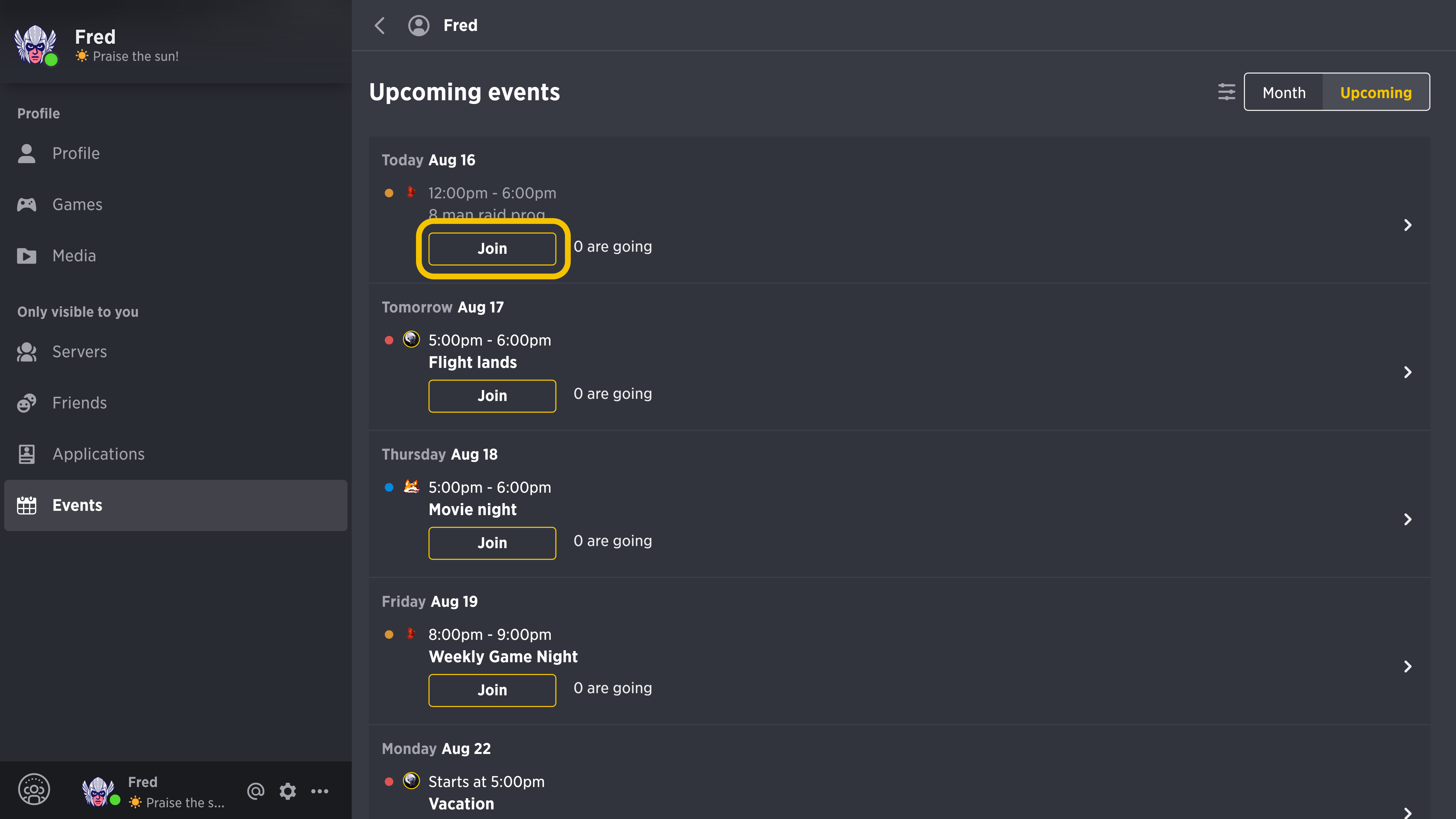 If you want more information about an event, click on it to view its original event page.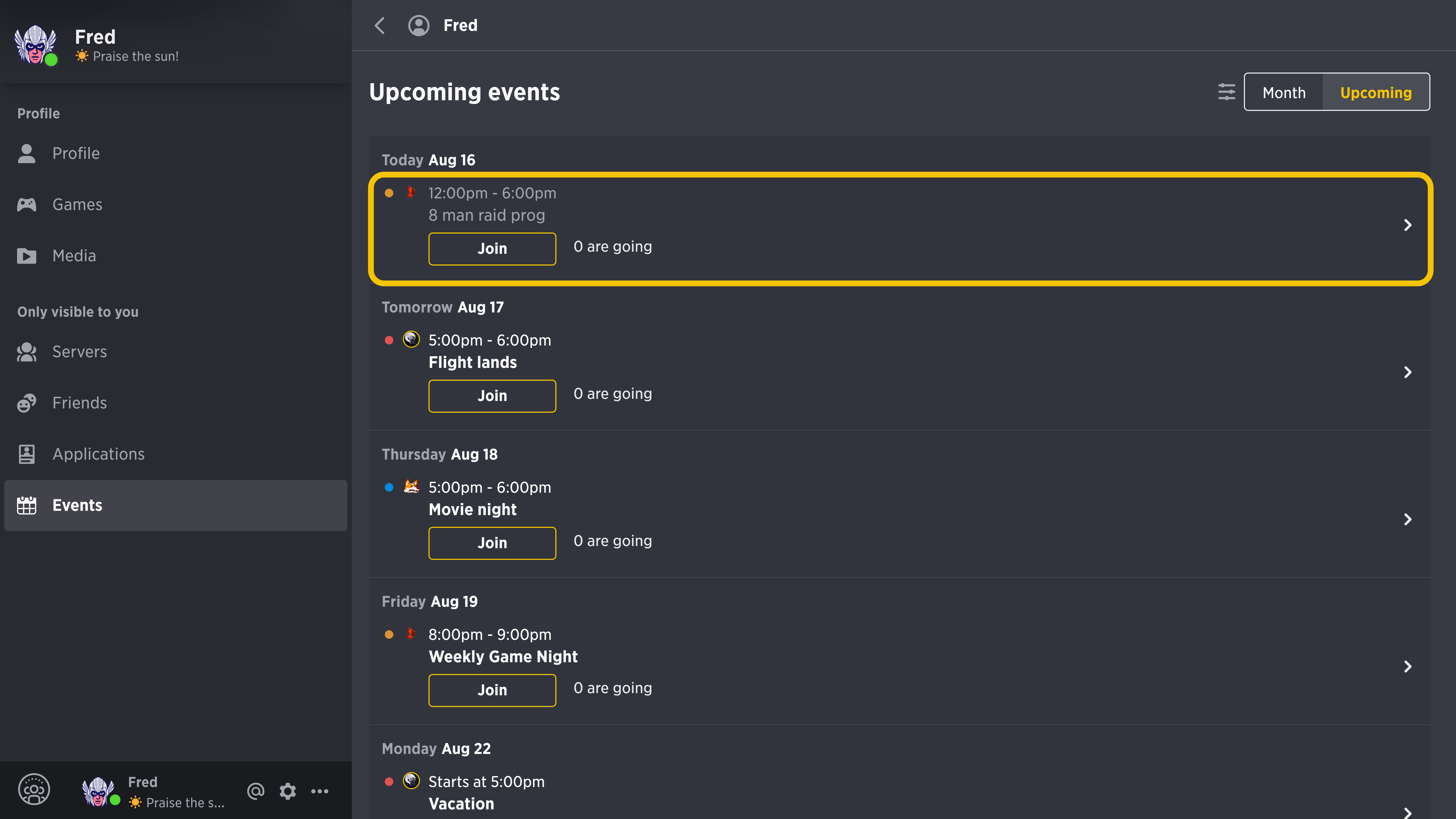 Click here if you want to learn more about Calendar channels.