Add Games to your Profile
Share the games you play with your friends!
How to add Games to your Profile
From your Profile settings, click the Games tab on the left panel
Click your Profile Picture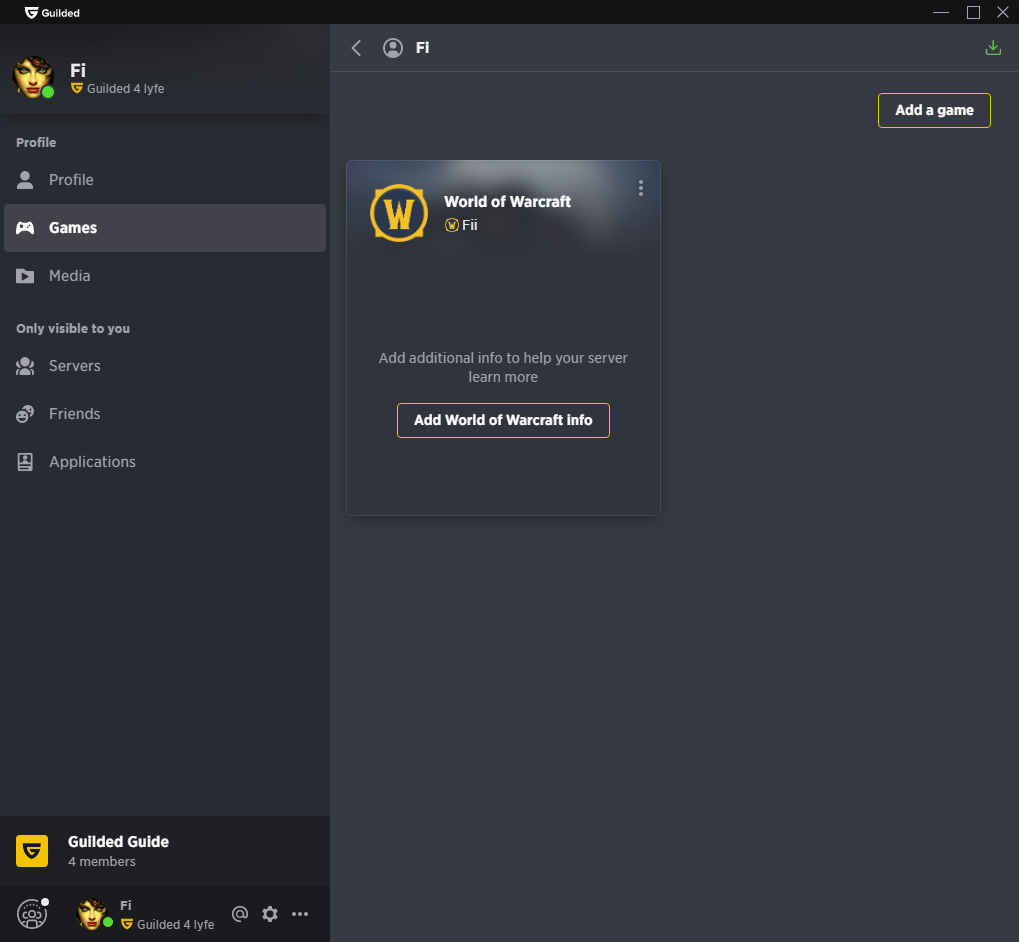 Start typing the game name you want to add or Scroll through the list.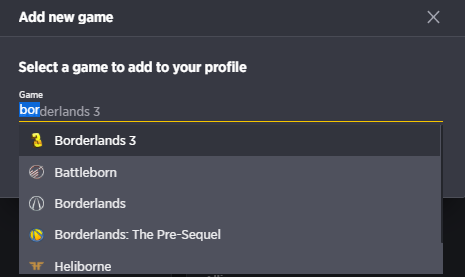 Click Add game and complete the information when prompted.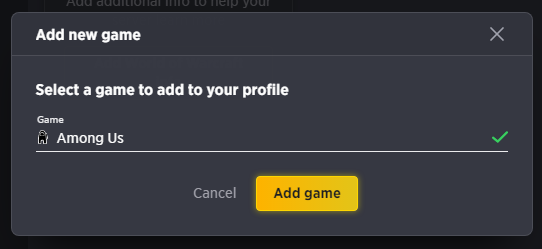 Your added game will now show on your Profile under the Games tab. You can Edit the alias or remove the game from the menu.