Creating & managing lists
Lists are an incredibly versatile tool that can help you manage and organize your server responsibilities. From personal to-do lists to assigning tasks to your officers, lists can be tailored to fit your needs. Not only can you add to-do items and keep track of completed jobs, but you can also leave comments and start discussions to keep everyone on the same page. The sky's the limit regarding how creative you can get with lists!
Creating a new list
Create a new channel, select the List channel type, give it a name, and click Create.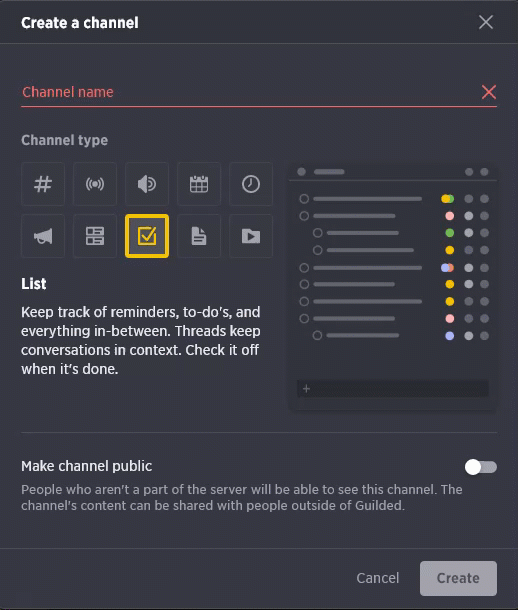 Now you have created a list channel you can begin creating tasks in the Add an item section.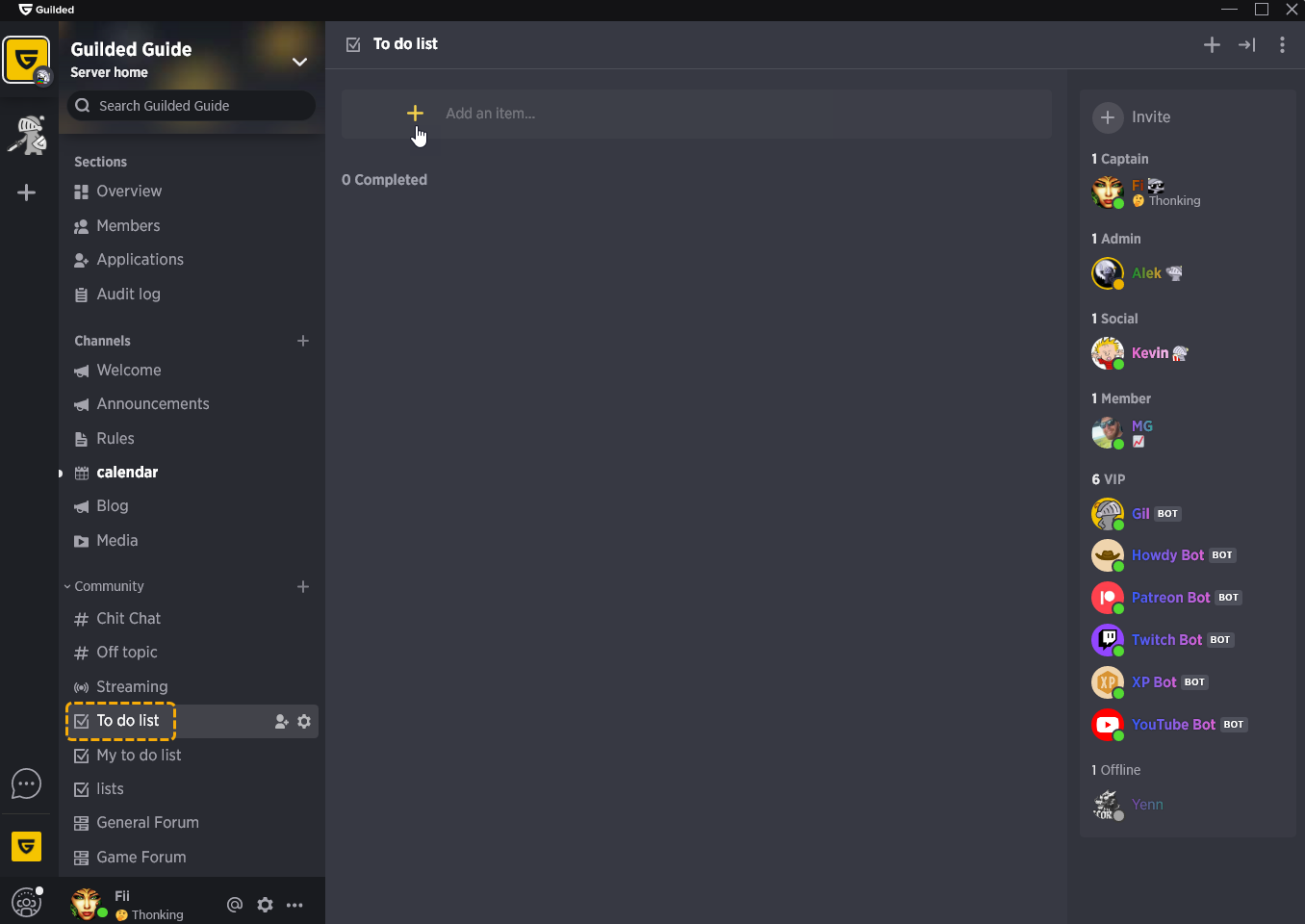 You can include a note to add context to your list item. You can view this at any time by clicking the note icon.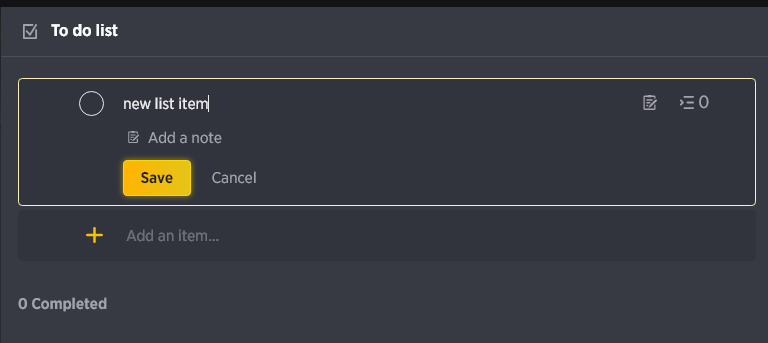 Once you've finished adding your item, click Save.
The thread feature is a great way to keep information connected to your list item in one place. Click the thread icon to add your notes.

An active thread is nested under your list channel.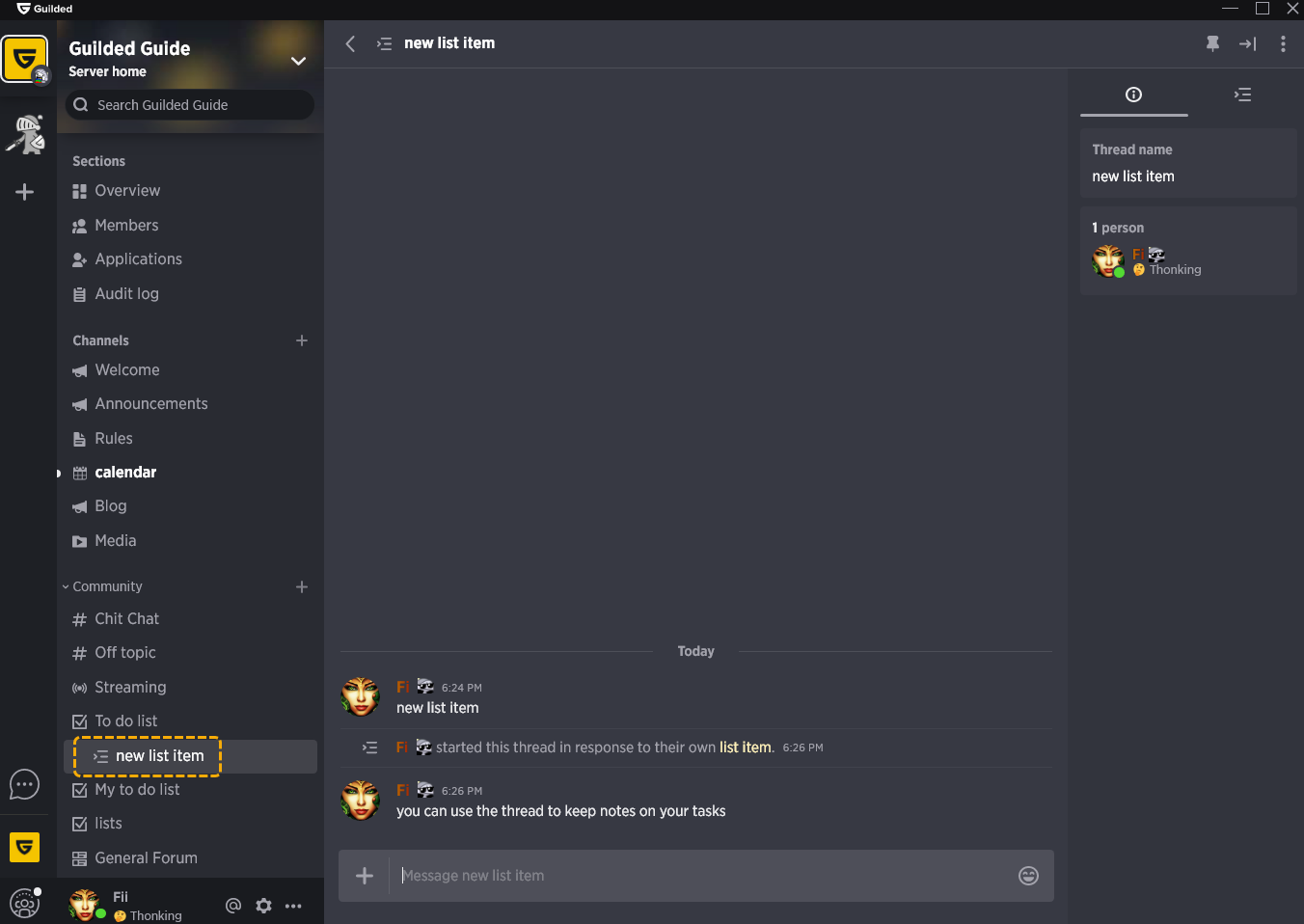 To complete a list item, tick the box to its left.

To reopen a list item, select Show completed and click the yellow checkmark. This will remove it from completed and reactivate your list item.

Nesting list items
So you've created your list, but you might think you want it to look better or have items related to each other kept together, nesting your list items is easy with drag and drop.
Moving list items
There are 2 ways you can move list items around. Either from the 3 horizontal dots menu or by using the shortcut command >>


Cloning List Channels
If you have a list that you want as a template for something you will use frequently, you don't have to create that list every time you want to use it. You can simply use the Clone Channel function.
To clone a list channel right, click on the channel name and click Clone Channel.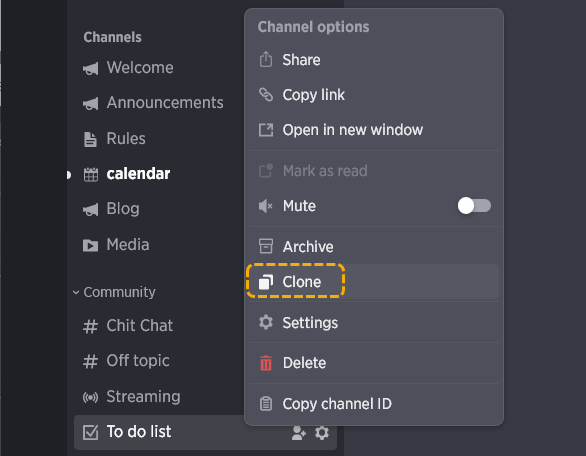 You can then rename that new channel and have the option to Clone list items. This is default to on and will re-create the items in the original list into the new one when you click Confirm.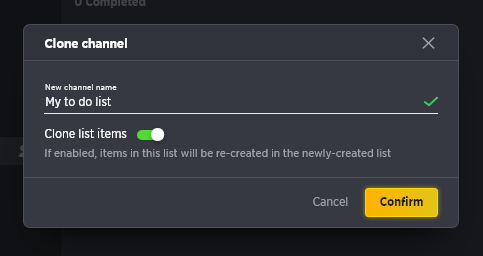 Now you have a new list channel with all the items cloned over!