How to create an announcement channel
Announcement channels are a great tool to deliver information to your server and ensure that your members never miss important updates.
Creating an announcement channel
Click the + icon to create a new channel.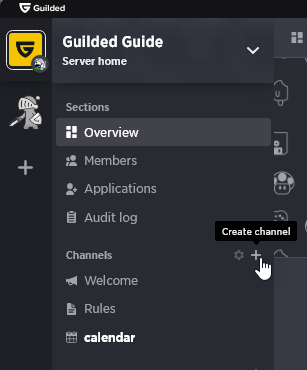 Select the Announcements channel type, give it a name, and click Create.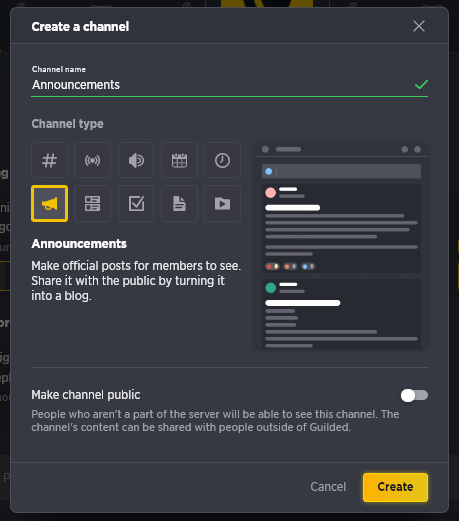 You're now ready to create your first announcement. Once you're done, click Post.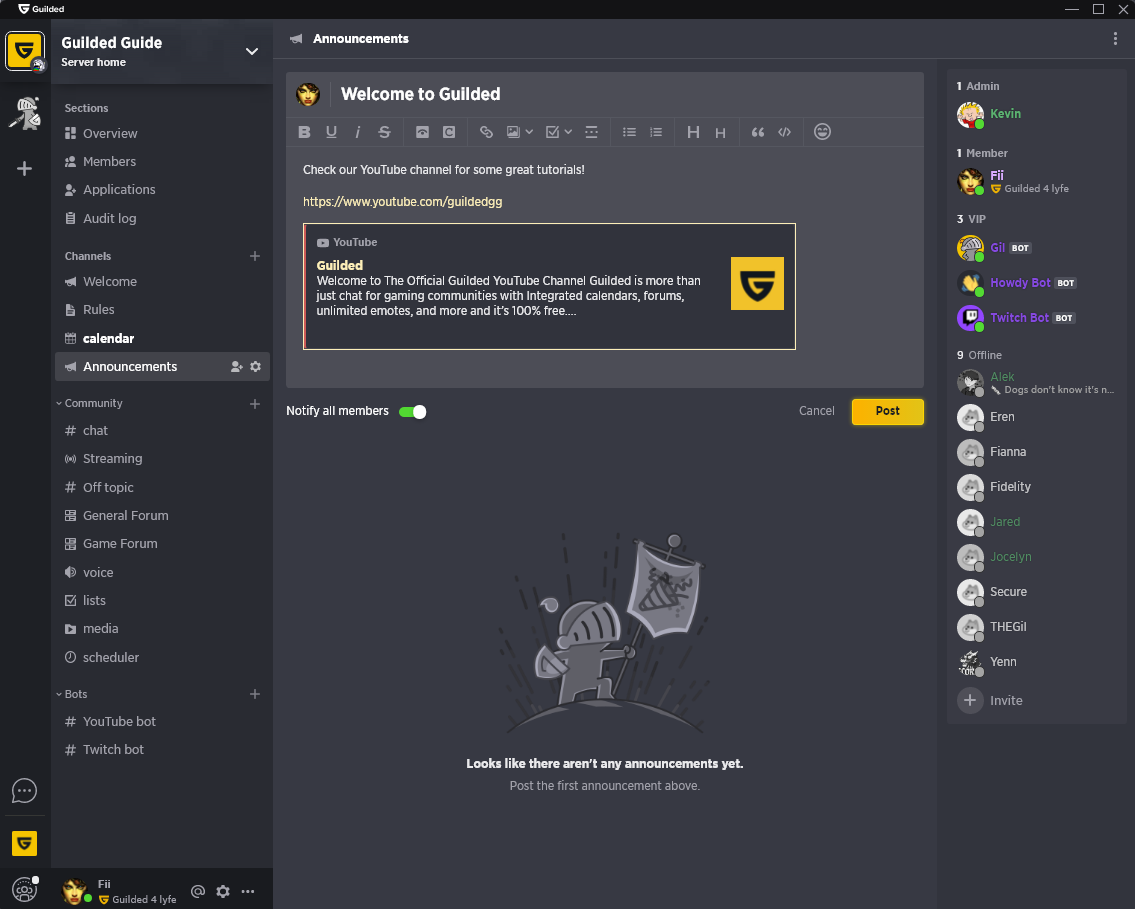 Example: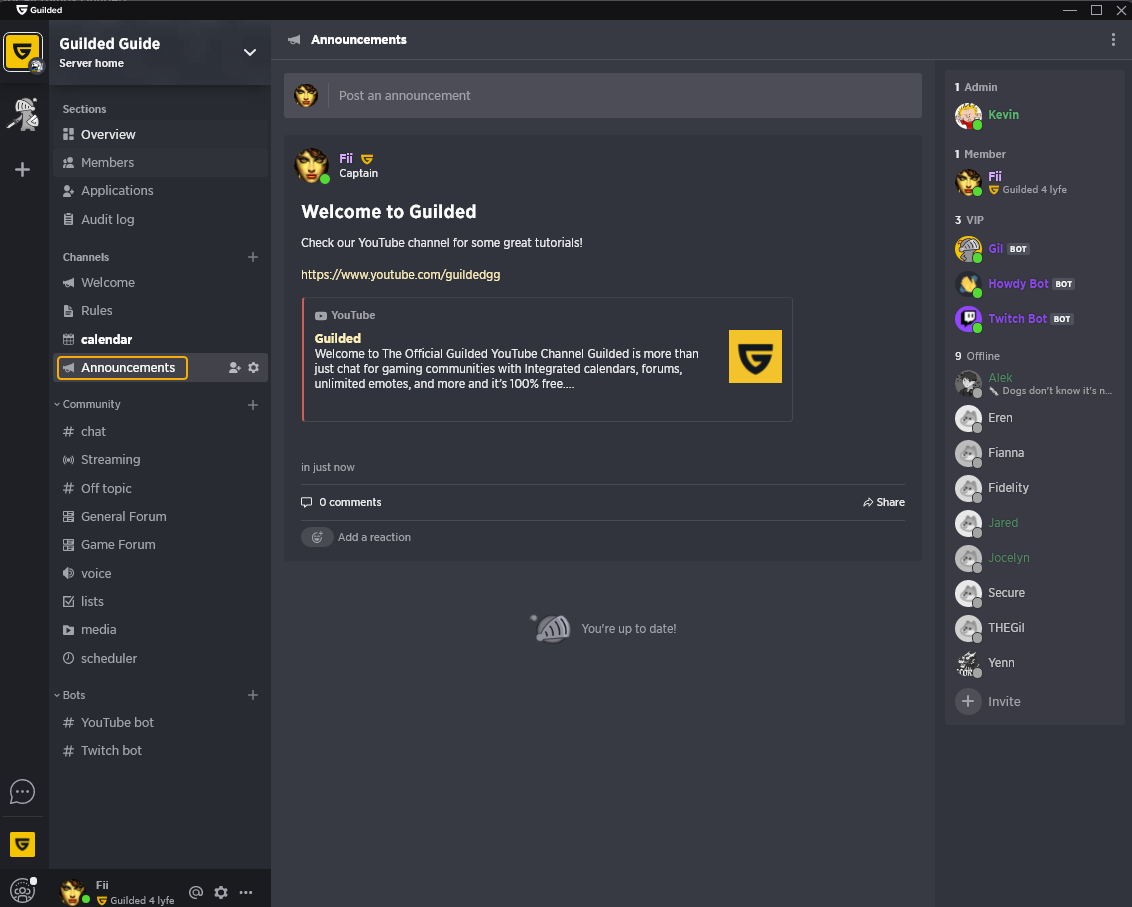 All new announcements will show in the Overview feed, so your members never miss an important update!