Creating a server on Guilded is quick and easy and takes just a few minutes.
Tip: If you've already created an account, this video will walk you through how to create a server of your own.
New to Guilded? Head over to guilded.gg to get started.
Go ahead and click the Sign-up button.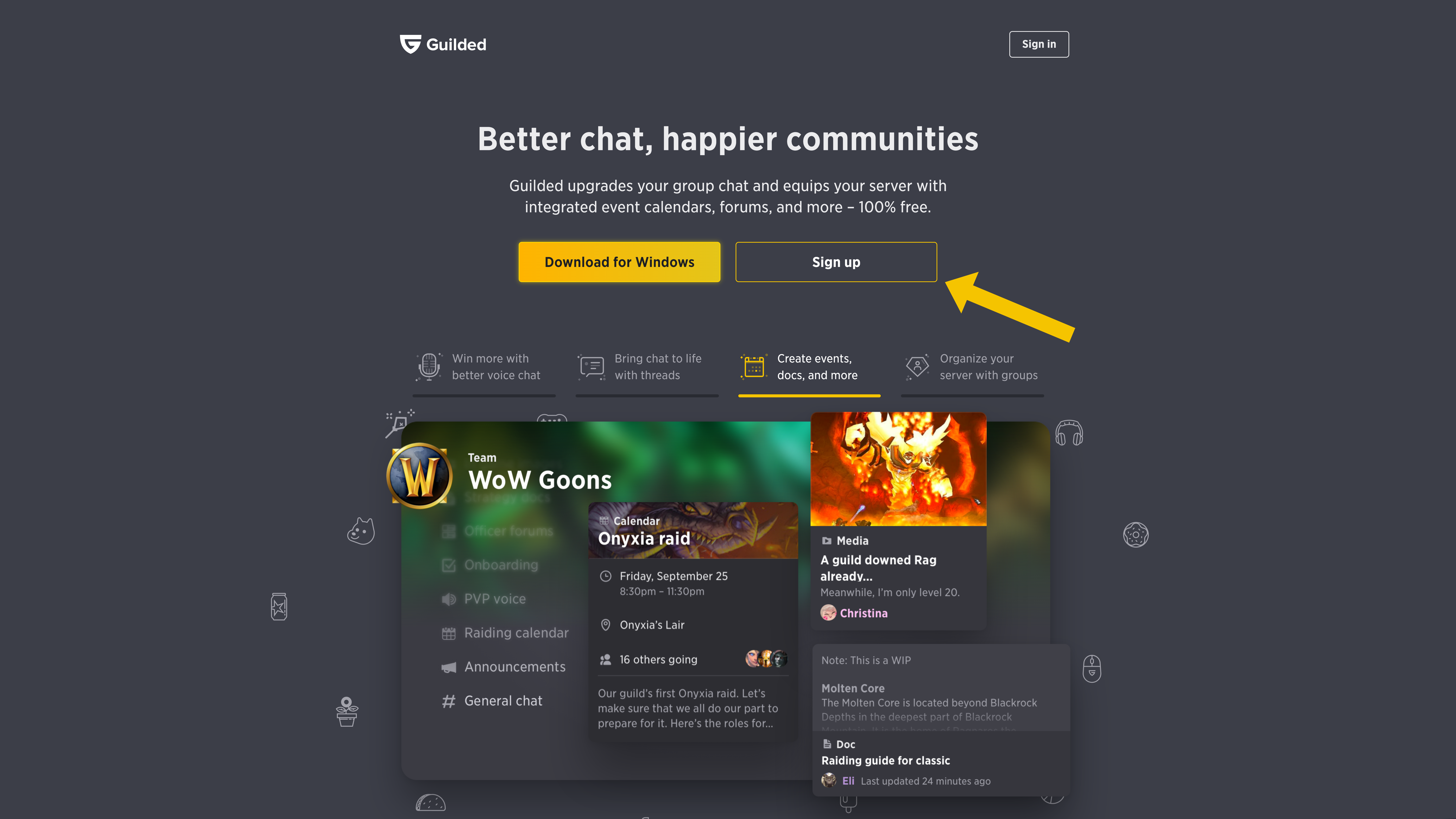 Enter a Username, Email address, and Password. Click Continue.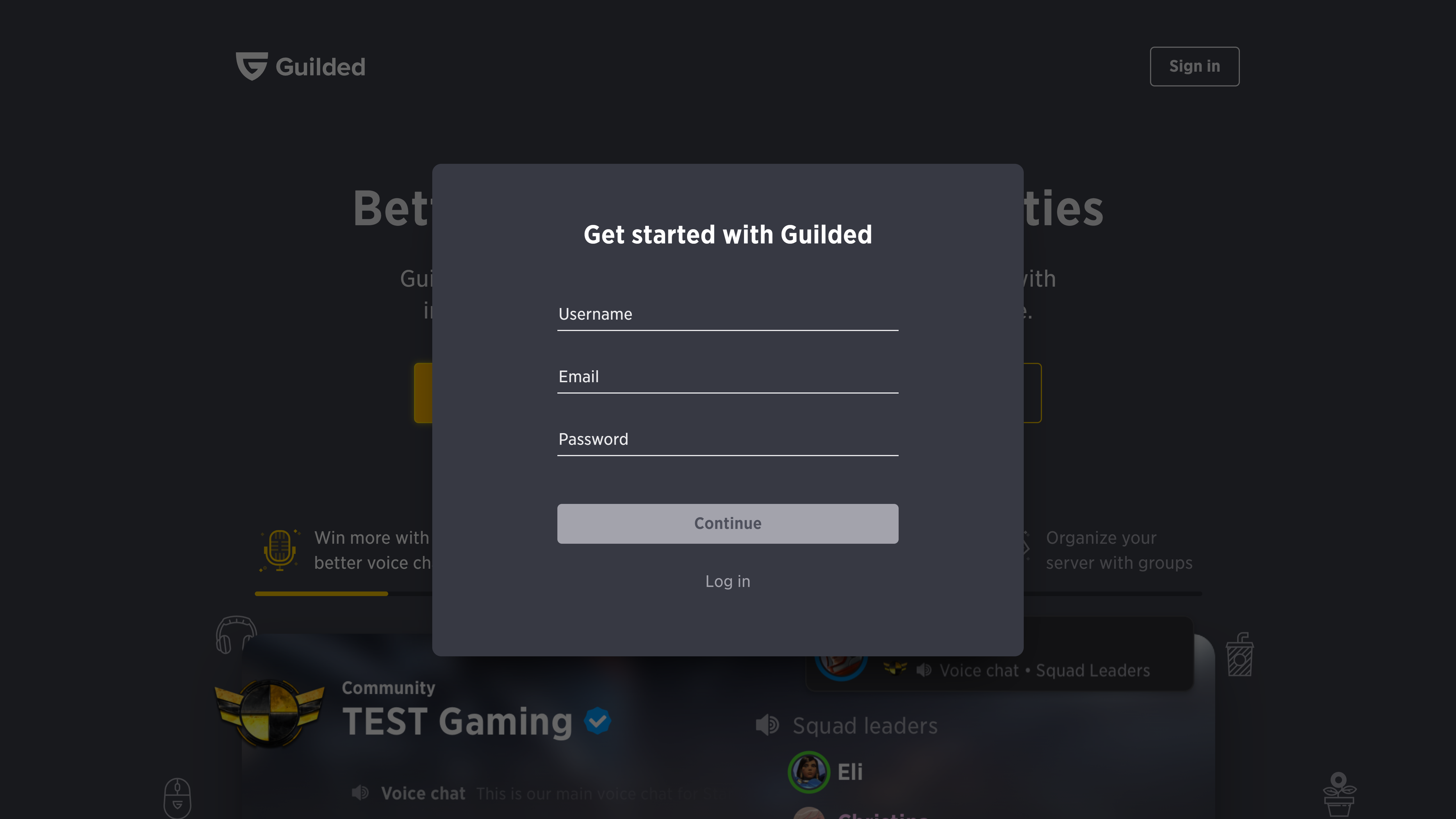 Now it's time to create a server, upload your server avatar, give it a cool name, or keep the generated suggestion! Click Let's go.
You can complete these steps later if you prefer.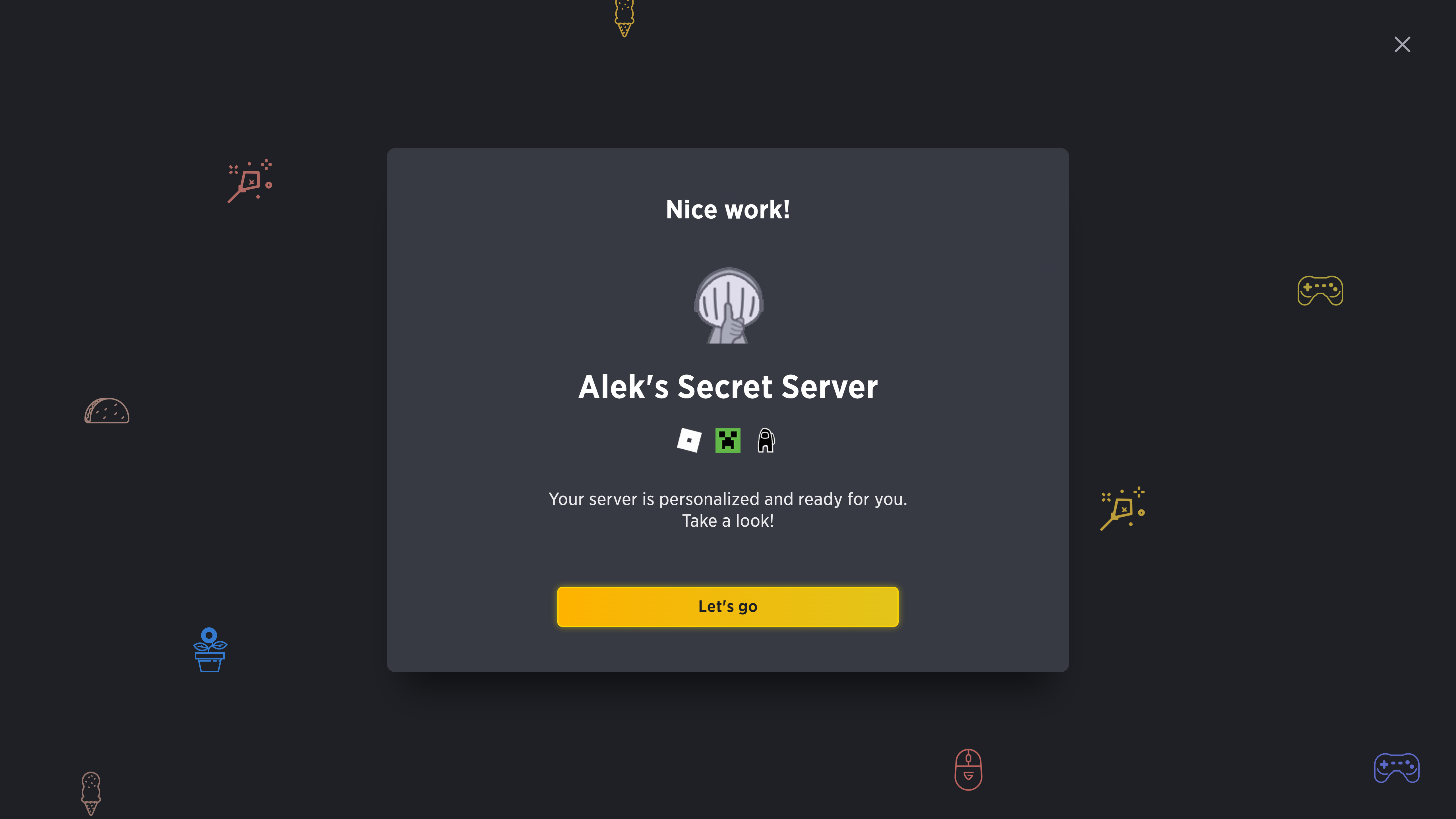 Add the Games that you play or choose to do this later.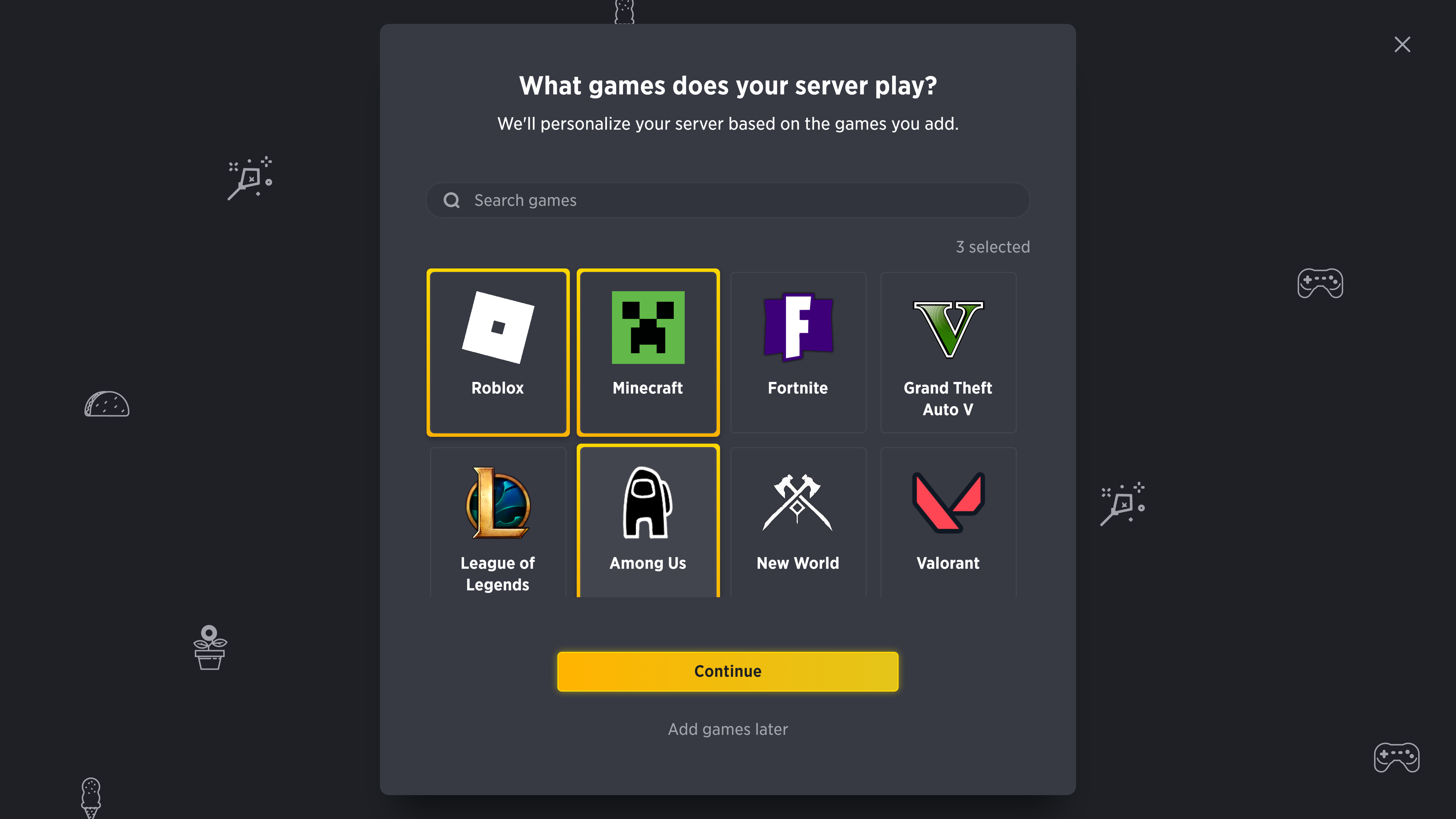 Go ahead and invite some friends by sharing the link directly or on your social media.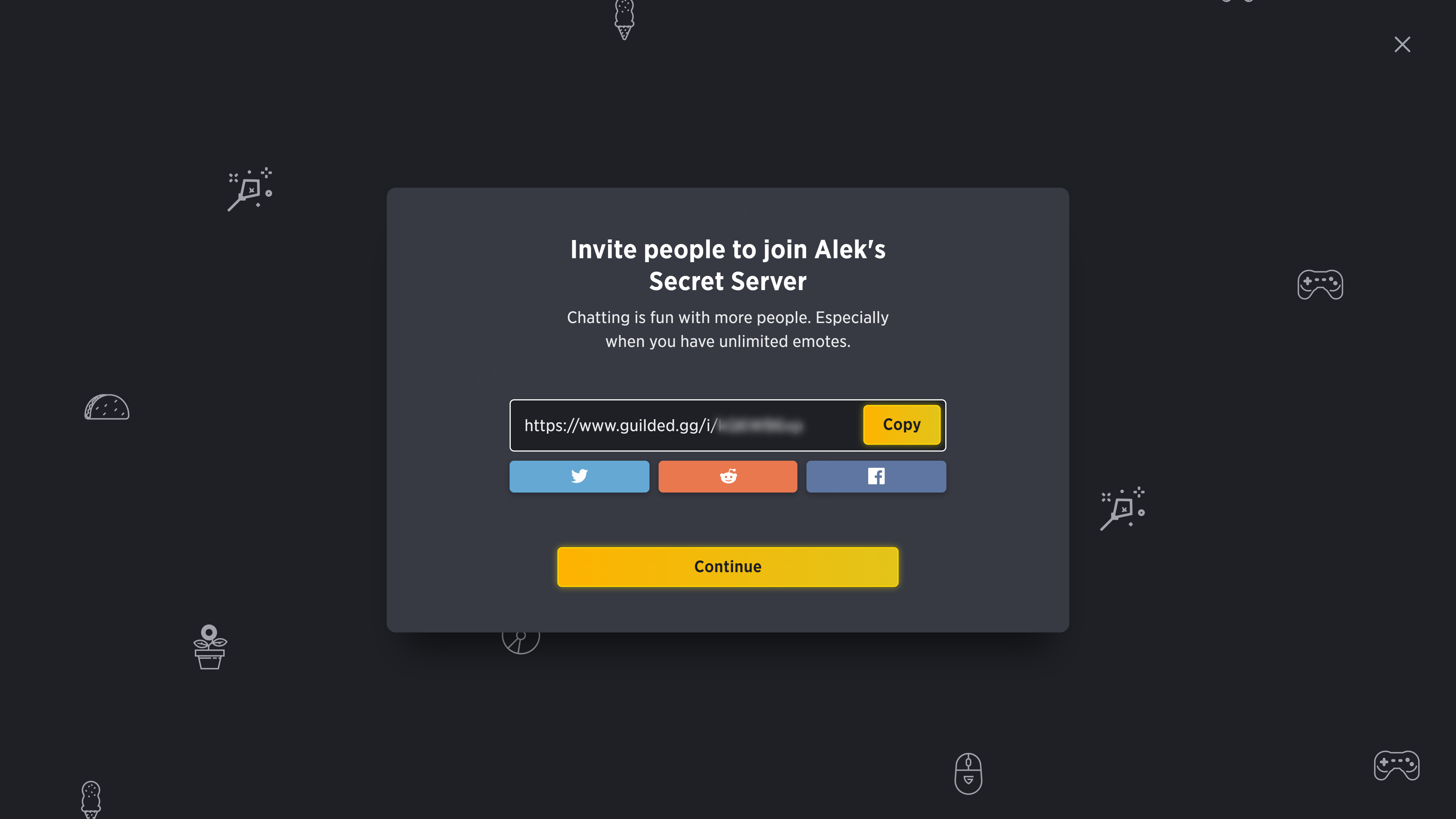 That's all we need! Click Let's go to access your new server.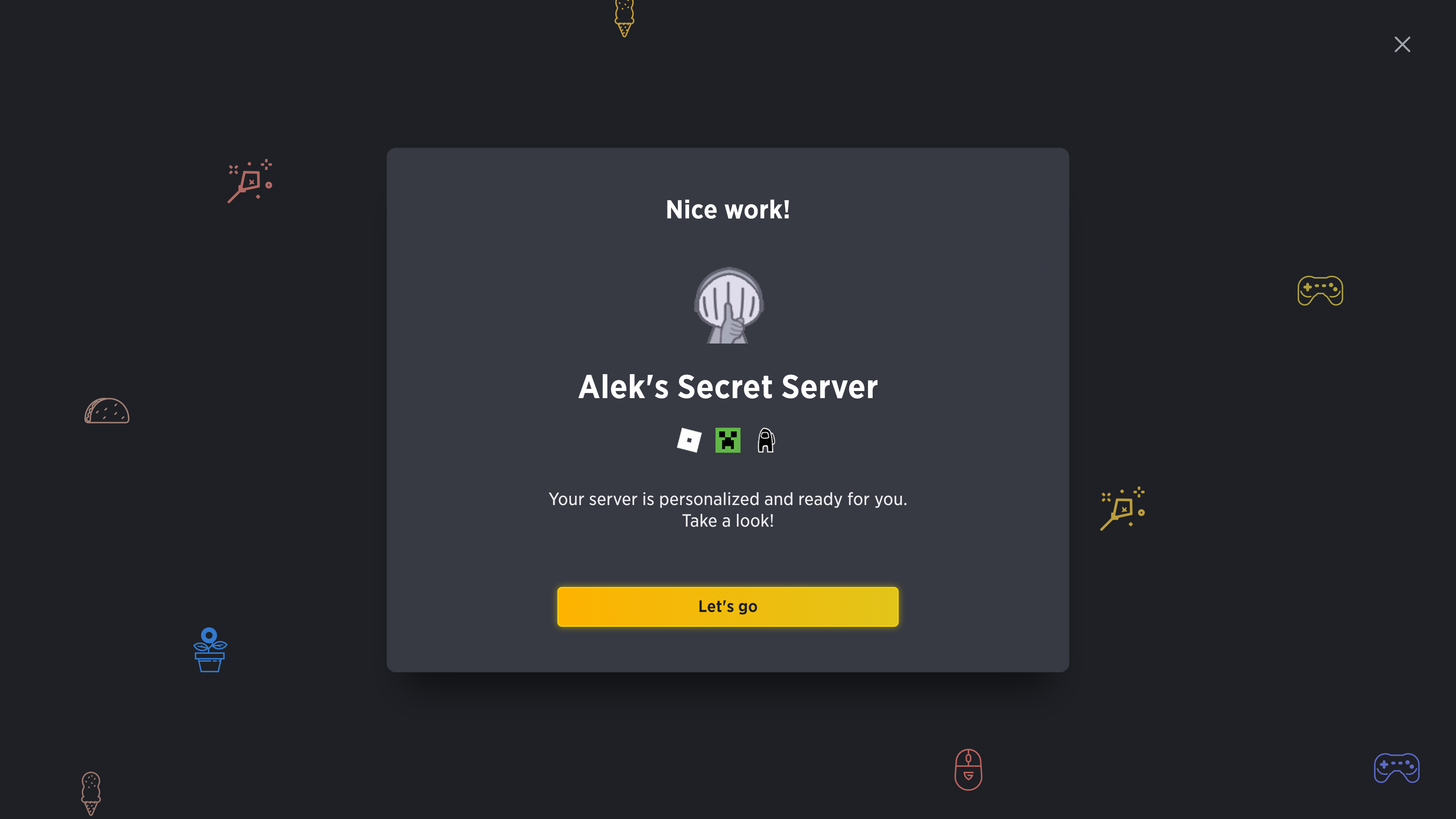 Congratulations on your new server! Good luck and have fun!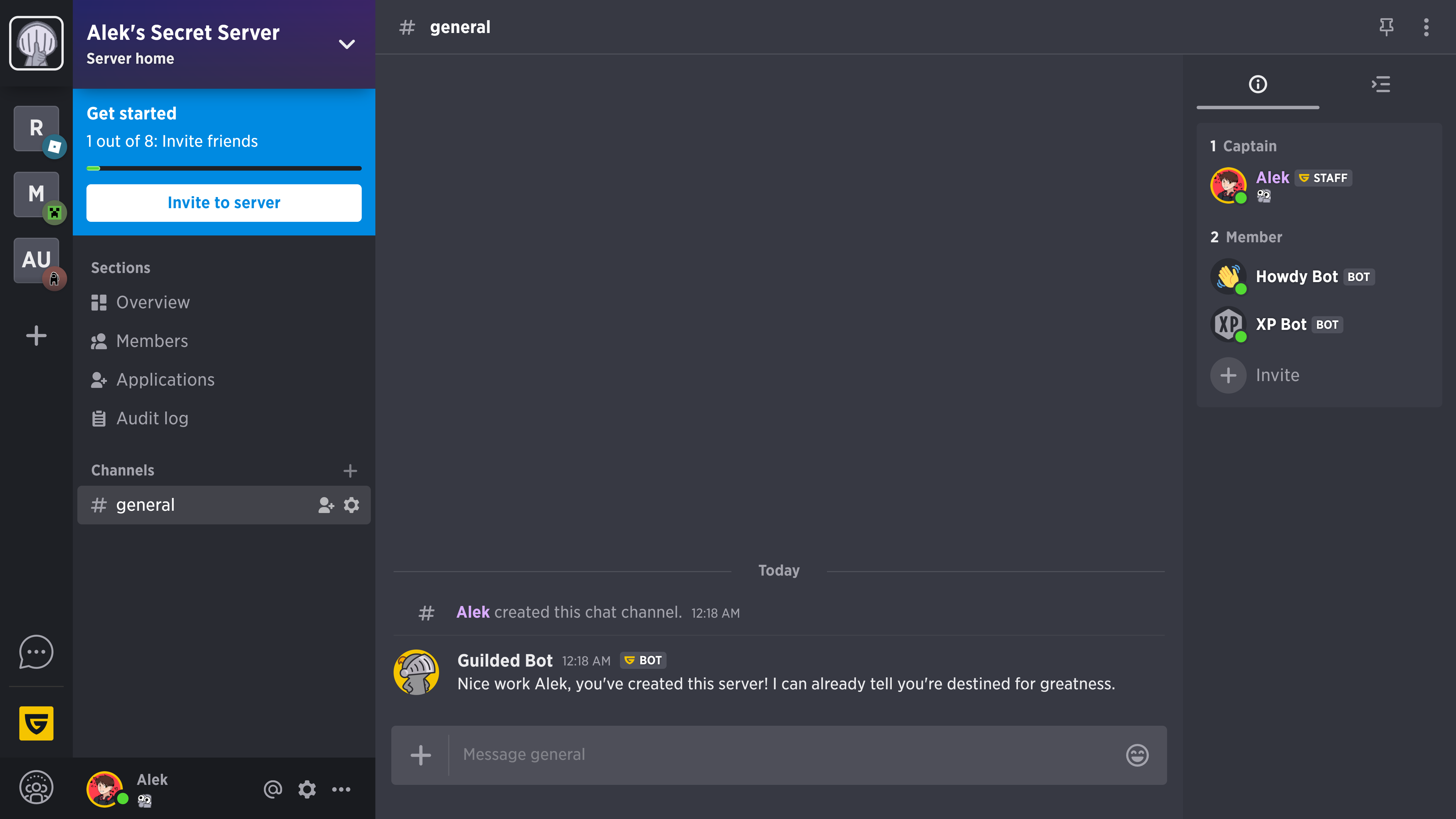 Don't forget to check out our other guides for setting up channels, applications, calendars, bots, integrations, and more!