Adding your server information
Tell everyone more about your server! What's your story?
Where do I find it?
The About section for your server is on your Overview page. It gives you a summary of your members, followers, and your Guilded server's creation date.
The editable fields let you input your information to let others know more about your server. This will be displayed under your server name in the Overview and Explore pages. You can add your social media directly to this panel.
How to fill out your server information
From your Overview page, navigate to the right-hand column.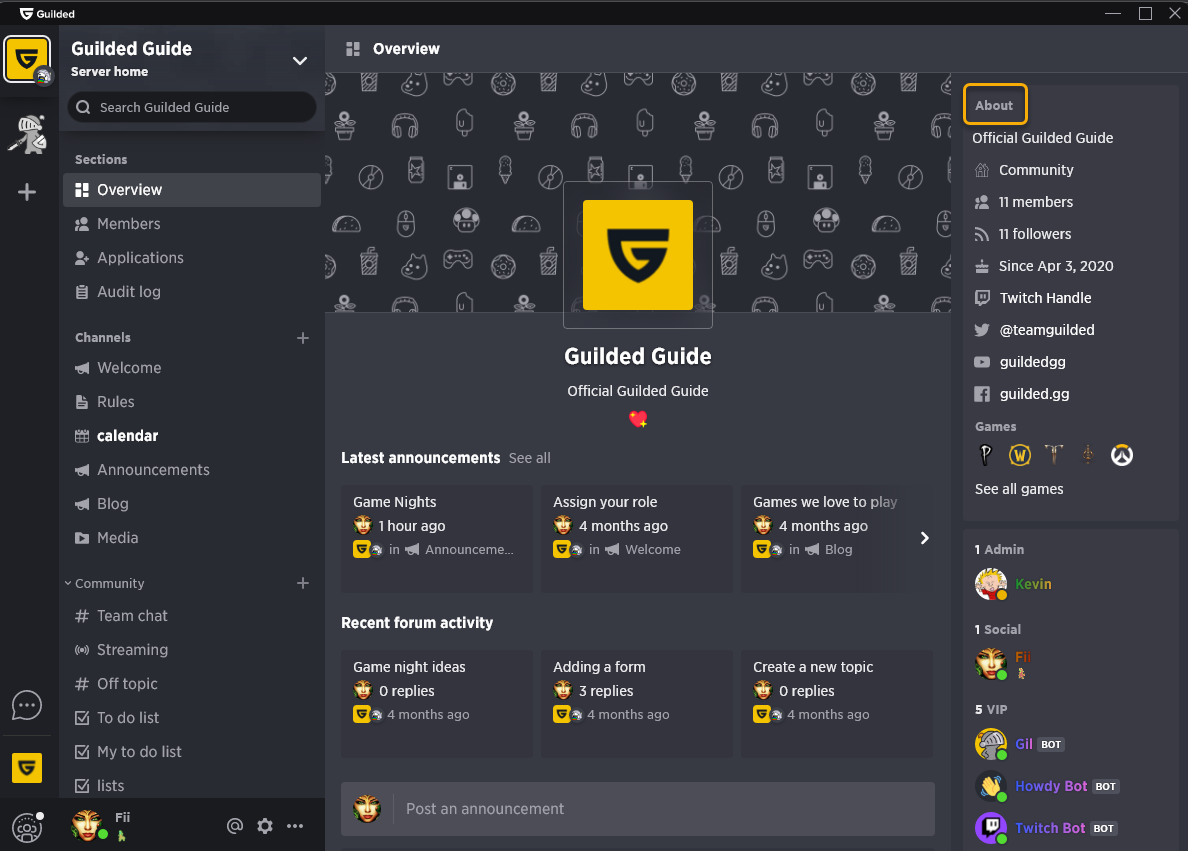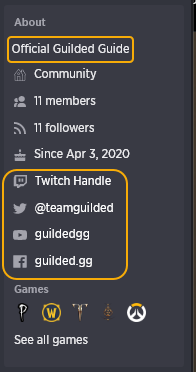 You can enter your information directly into each section. Add a short bio for your server and social media handles for Twitter, Facebook, YouTube, and Twitch.