How to change the Server Name Type & URL!
If you have decided that you want to change your team name, it's easy to do from your Team Settings. Let us show you how.
Changing your Server Name
Head over to Settings > Overview.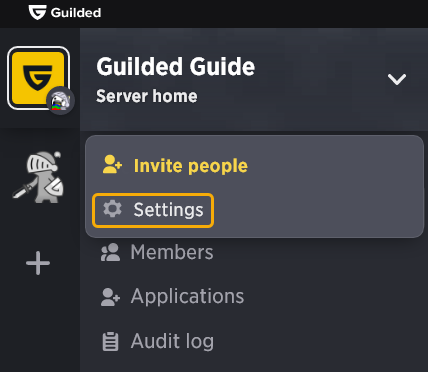 You will find your Server name in the Overview tab.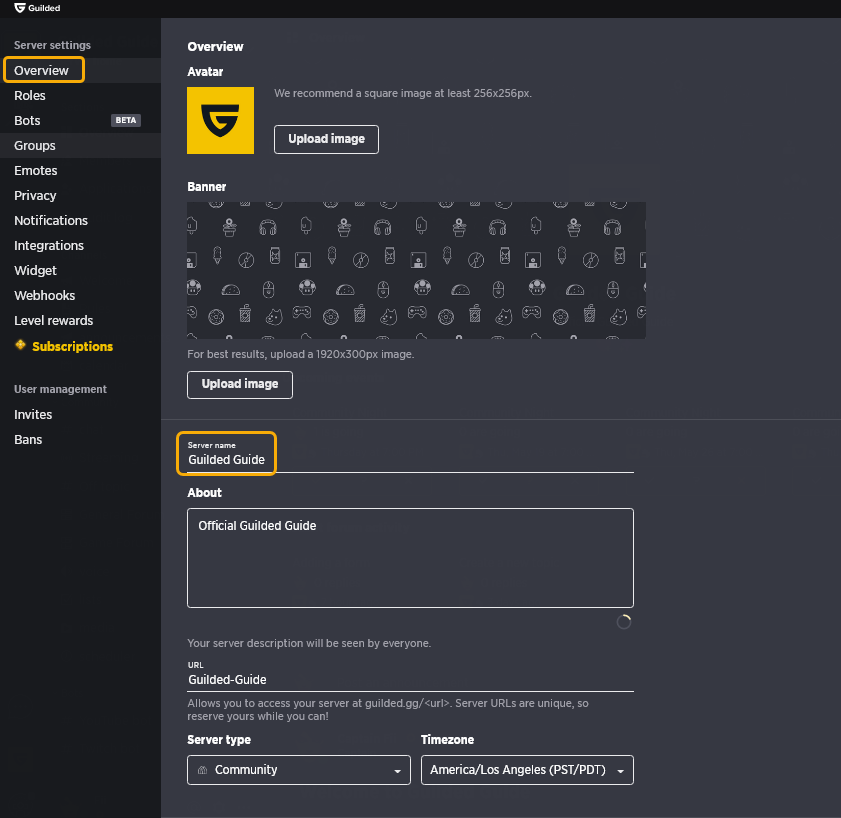 Update your team name and click Save changes.
Note: you can change your team name without changing your URL.
You can change your URL to match your team name. If the URL is available, a green checkmark will be displayed. Team URLs are unique and can only contain letters, numbers, and hyphens (-).
Note: Vanity URLs are unique. If a server has no activity for an extended period, then there is a chance the Vanity URL will automatically be released and be claimed by another user.
If you're online and active, you will not lose your URL. If your account is abandoned, your URL may be released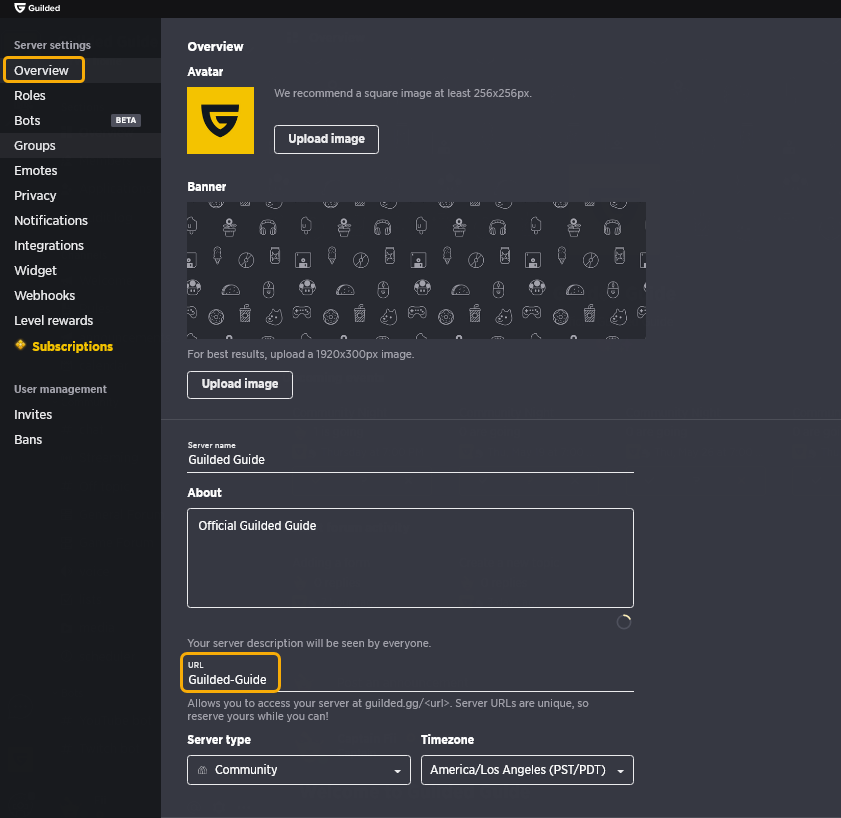 Choose the type of server you have & set your timezone from the drop-down lists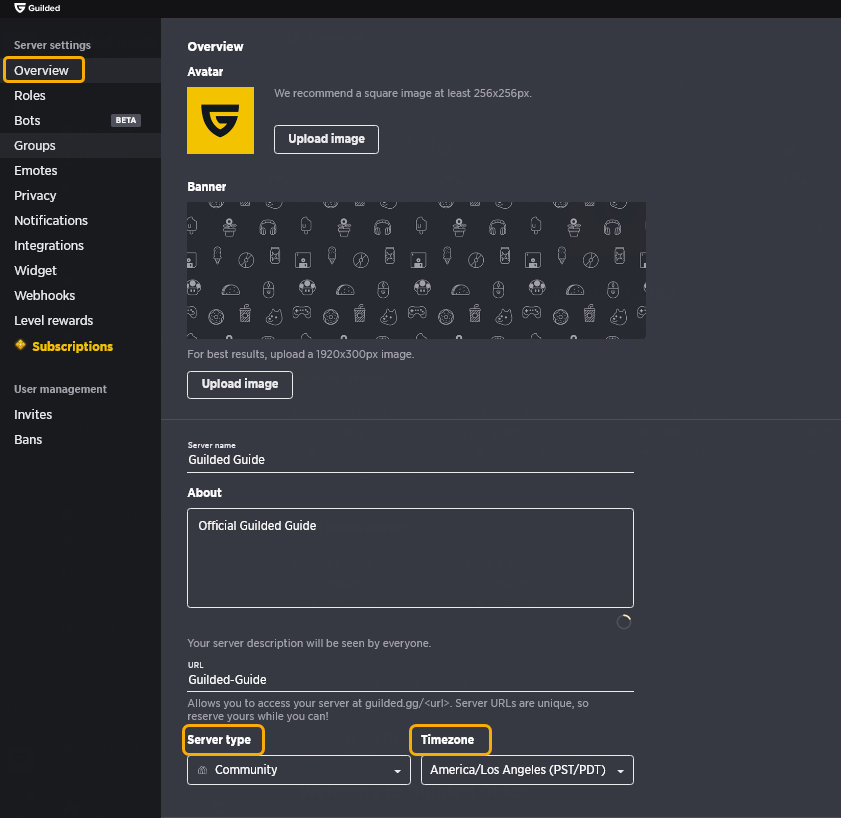 Tip: you can type in the box to search for your timezone.
That's all there is to it. Remember to click that Save changes button when done!