How to set up & manage roles
Setting up roles and permissions is one of the most important parts of organizing your server.
In Guilded, a role refers to a set of permissions that are associated with a name. The default role is called Member, which provides necessary permissions for activities such as chatting, voice, and forums, but does not have any administrative powers. If you require more specific permissions for certain members, you can create new roles.
As a server owner, you will automatically have the Captain role with full permissions to manage your server. You can then create new roles with different permissions to meet the needs of your server. The following steps will guide you through the process of creating a new role.
Creating a new role
Navigate to Settings > Roles.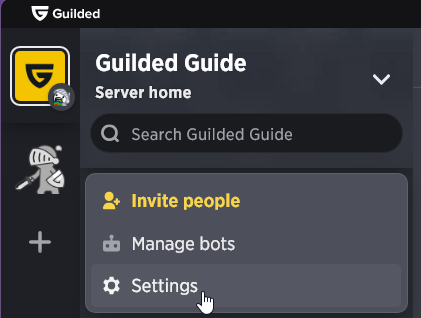 You can think of the role with the icon as the "base" role for all members of your server. This role cannot be removed, but it can be renamed to something that better reflects its purpose in your server.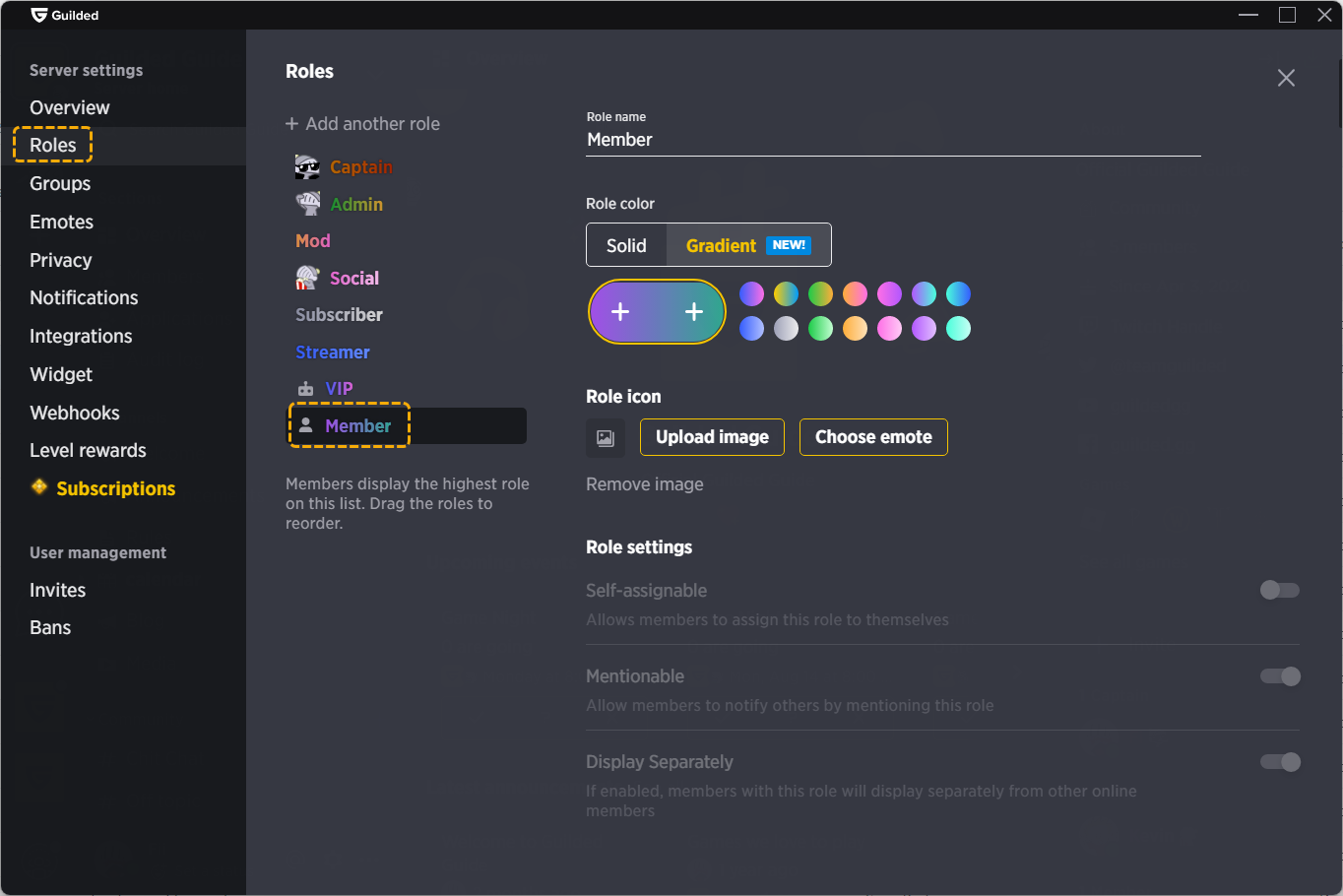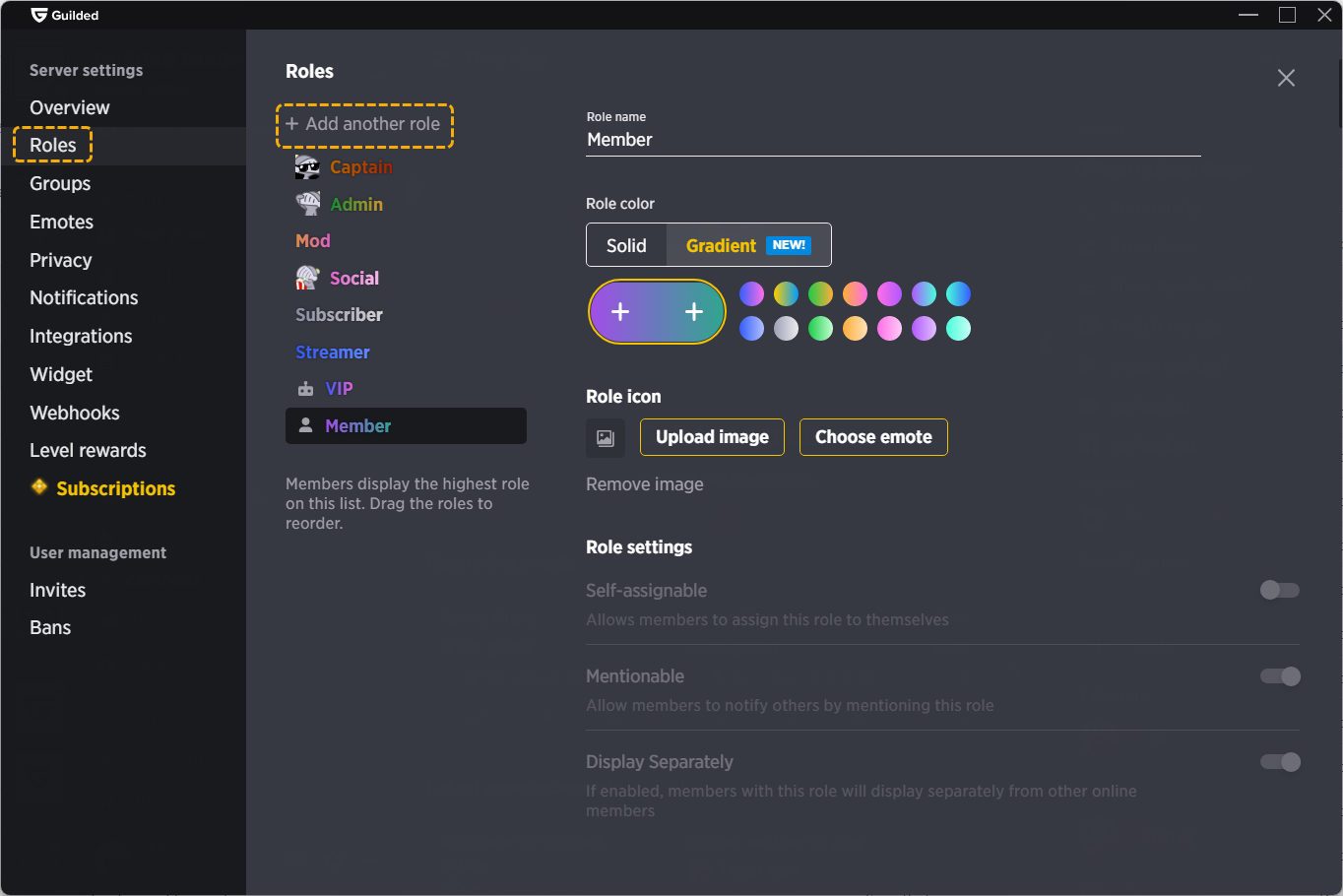 To create a new role, give it a name and select a color from the color palette or create your own using the color picker. By default, a new role will have a transparent color, but you can also choose or create a gradient role color to make it stand out.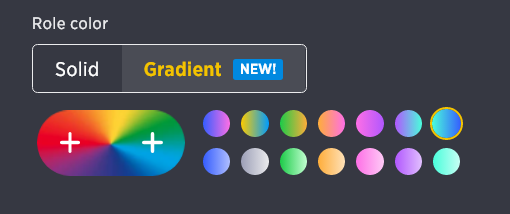 Using transparent roles in your role hierarchy is a useful way to maintain the color of your name from roles that are lower in the list. By assigning a transparent color to a role, it will not overwrite the color of your name from other roles, allowing for a clear and organized visual representation of your roles.
Here we renamed the new role Initiate and chose a gradient role color.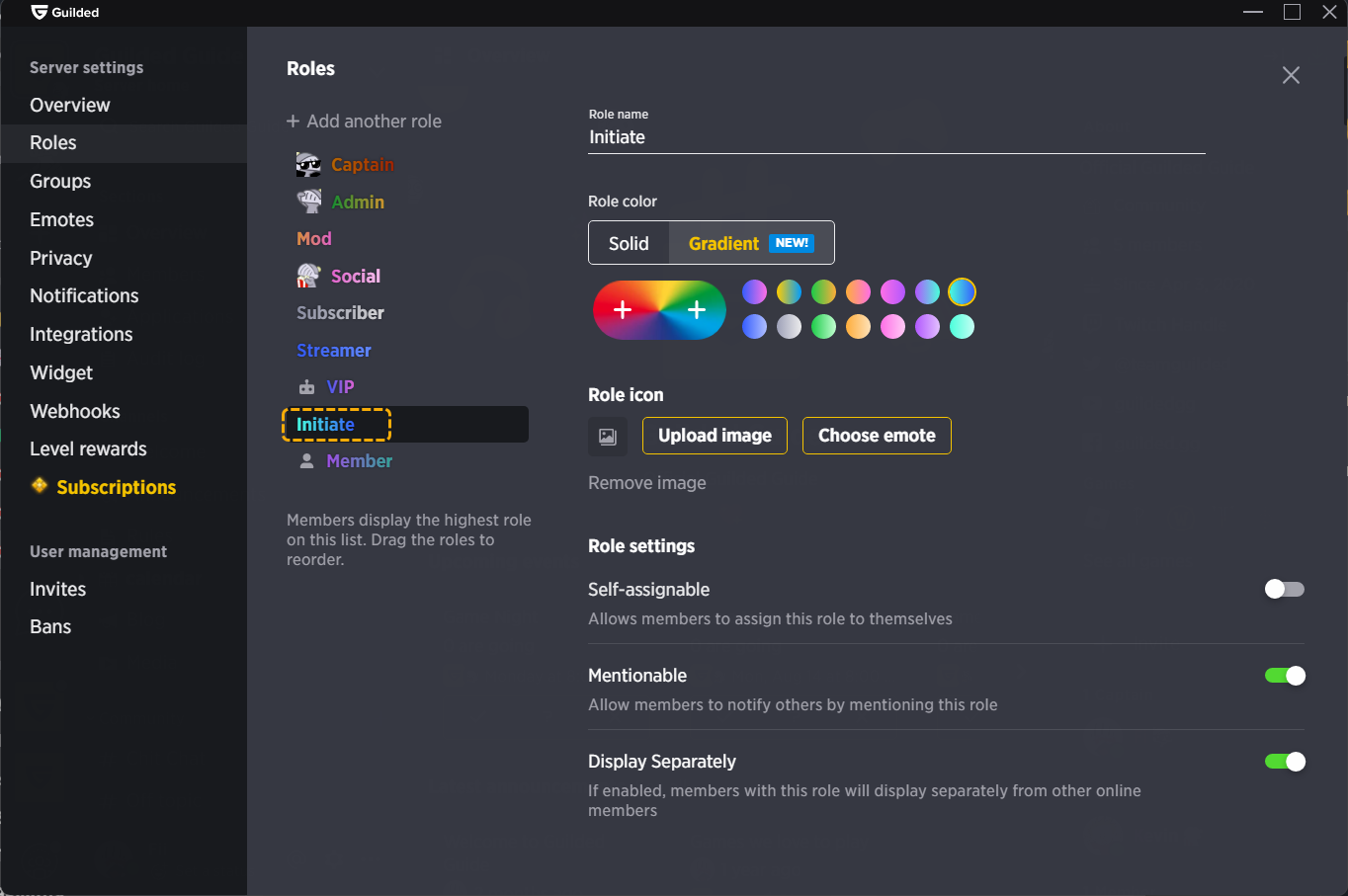 Role Icons
You can now add role icons to the roles on your server. Remember, if a member has many roles, the icon of the highest role in the order will be shown, even if that role is transparent.
You can upload an image up to 25mb or an emote, including animated emotes.
For our example we are going to use an animated emote.
Click Choose emote

When the emote selector pops up, you can pick the emote that you'd like to use for your role icon.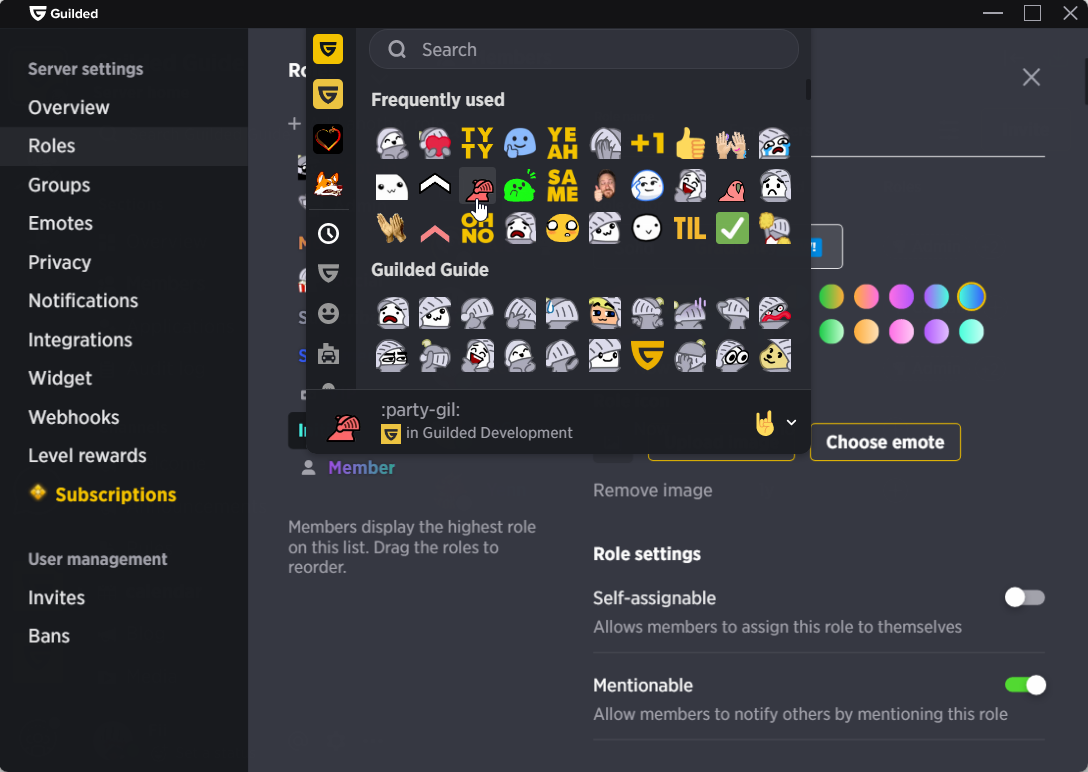 Once selected, the emote will appear next to the name of the role.
Click Save changes.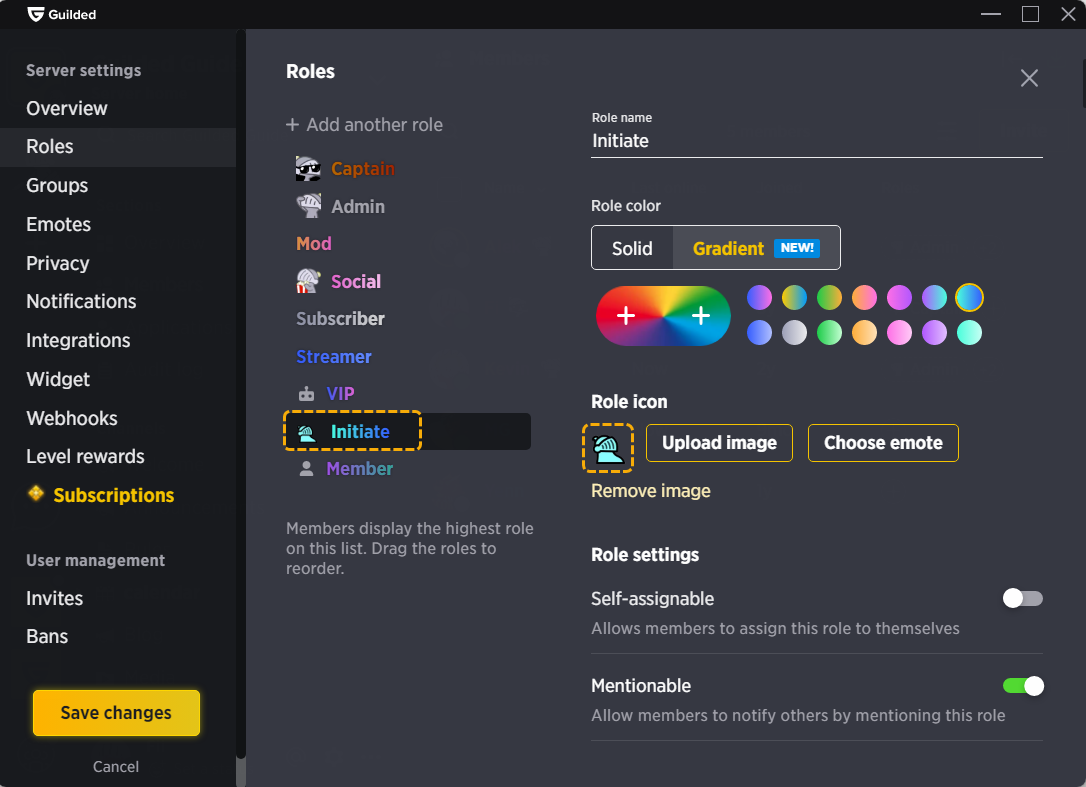 The selected emote will now be visible next to the member's name in the member list and within the chat channels.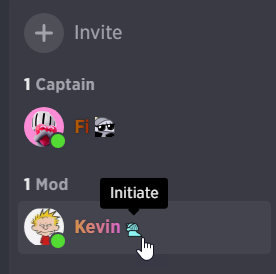 You're now ready to get started on setting the permissions. Visit our Permissions article to find out more.