How to set up & manage roles
Setting up roles and permissions is one of the most important parts of organizing your server.
What is a role?
A role is a set of permissions with a name. Your default role is Member, which has necessary permissions for chatting, voice, forums, etc., but with no admin powers. Check out our Permissions article for a more in-depth guide.
As a server owner, you automatically have the Captain role with full permissions to manage your server. You can add new roles with permissions to meet the needs of your server.
Let's get started on how to create a role.
Creating a new role
Navigate to Settings > Roles.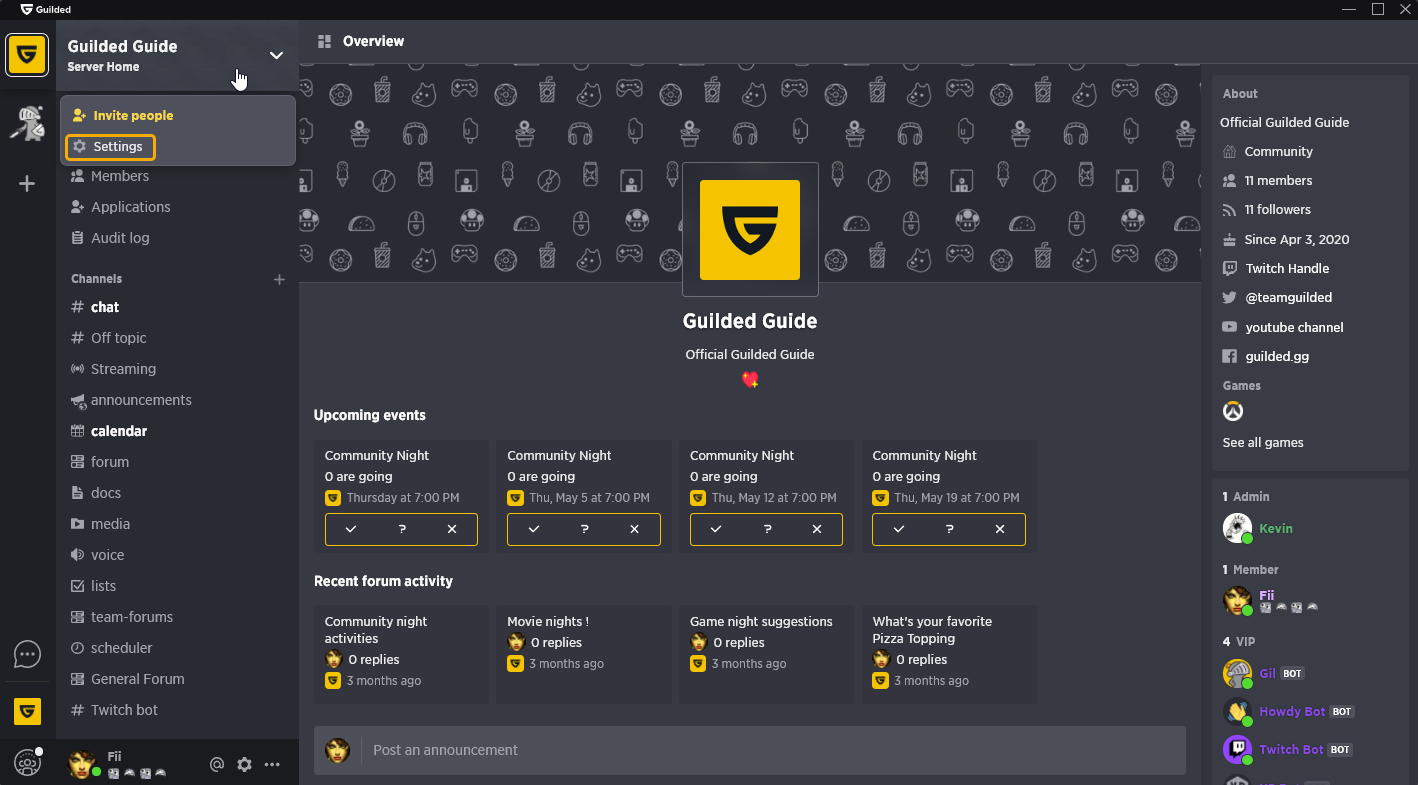 Note: the role with the padlock is the default role for all members of your server. This can be renamed but cannot be removed.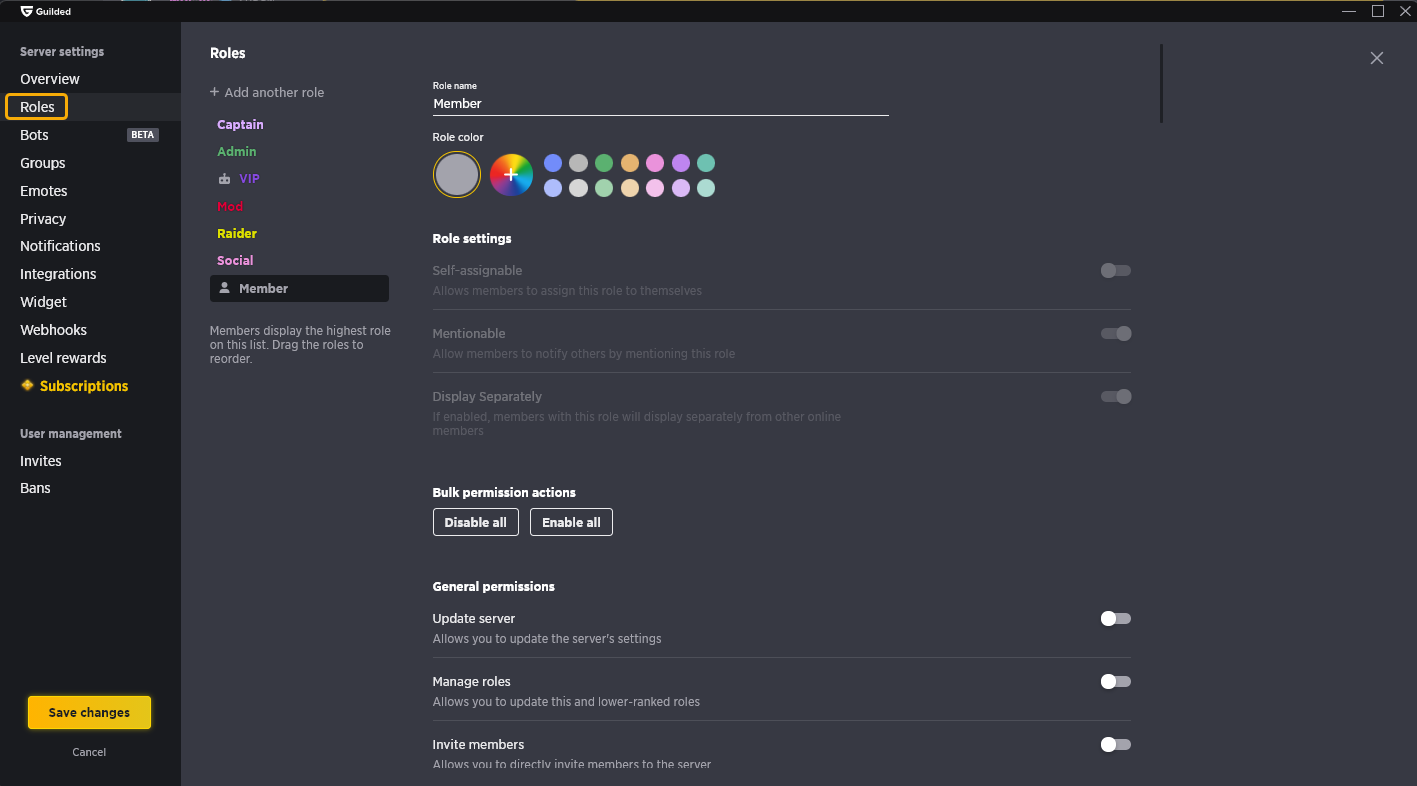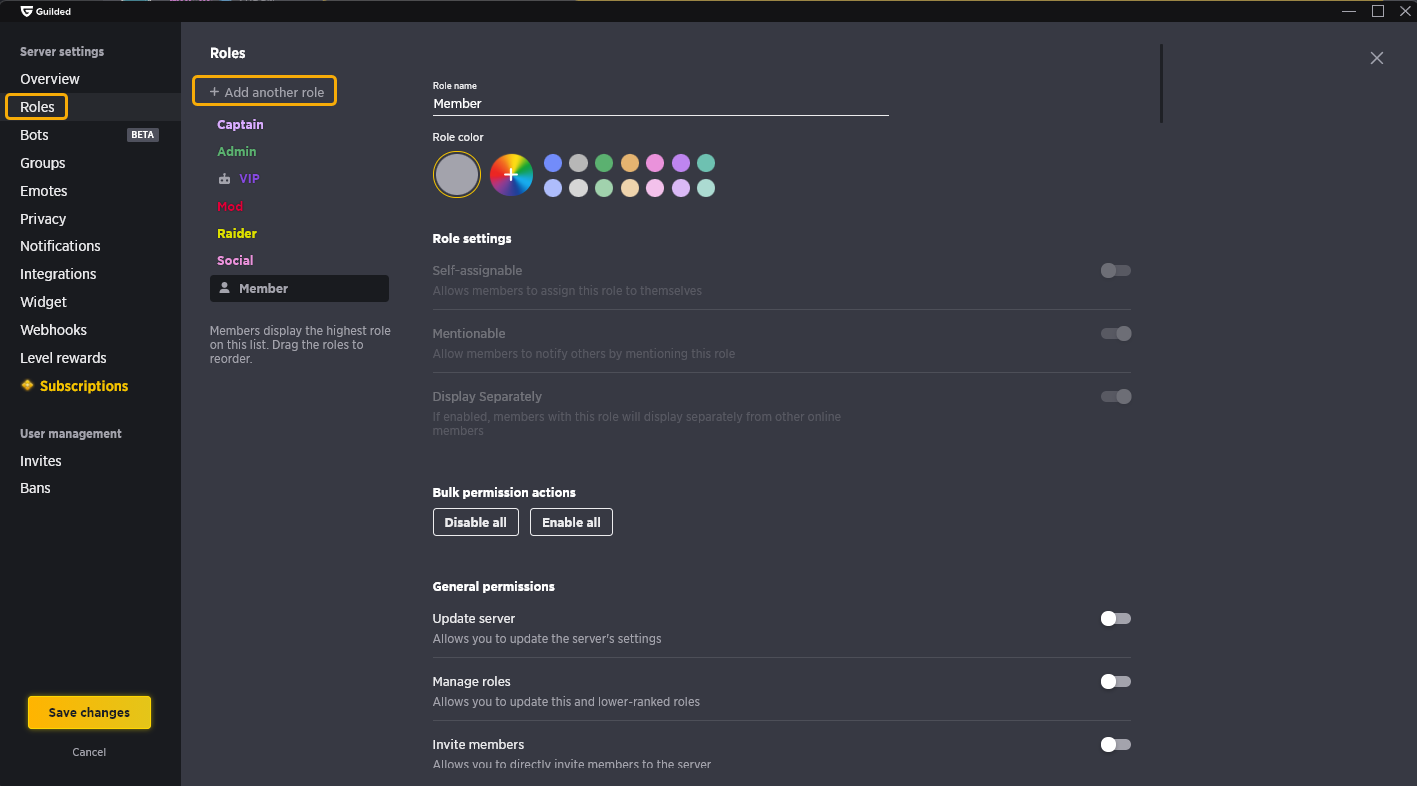 Name your role and give it a color using the color palette or create your own from the color picker. The default for a new role is transparent.
Note: Transparent roles can be used to have roles in the hierarchy that do not overwrite the color of your name from roles that are lower in the list.
Here we renamed the new role Initiate and chose a color from the palette.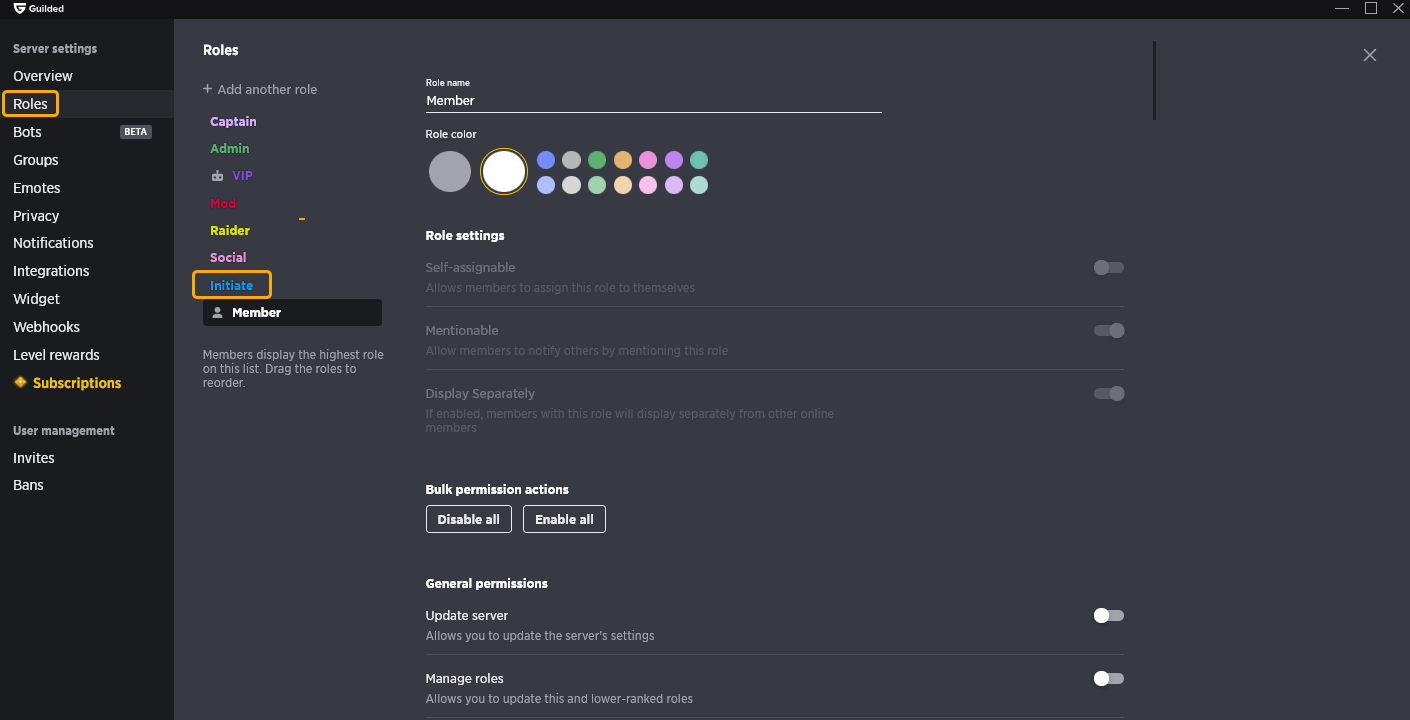 You're now ready to get started on setting the permissions. Visit our Permissions article to find out more.
Tip: If you have several roles with the same or similar permissions, you can duplicate existing roles. Check out our article on how to Clone a role.