Muting Channels & Servers
How to mute & unmute
Select the server, category, or channel that you want to mute.
Right-click the server, category, or channel, select Mute from the menu and slide the toggle to the on position.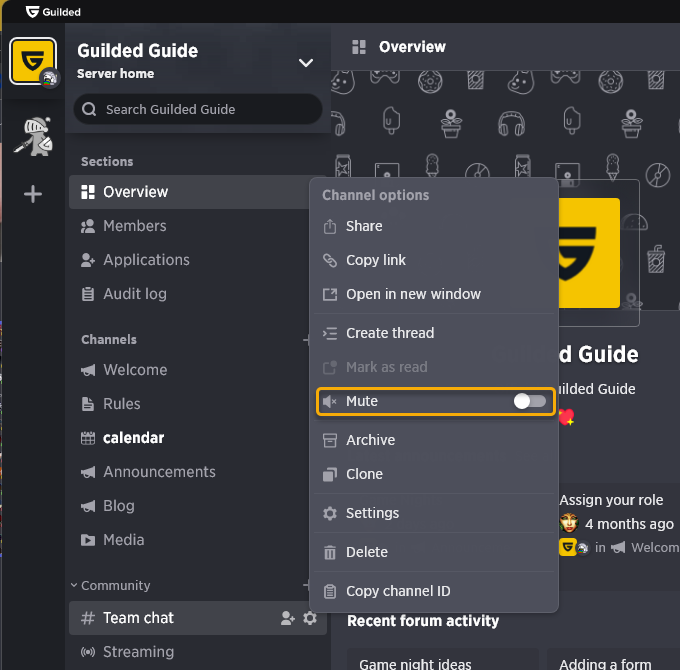 The selected server, channel, or category will be grayed out when muted.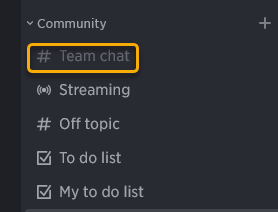 To Unmute a channel, right-click the selected server, category, or channel to undo and slide the Mute toggle off.
Alternatively, you can manage your channels or categories in your Server settings.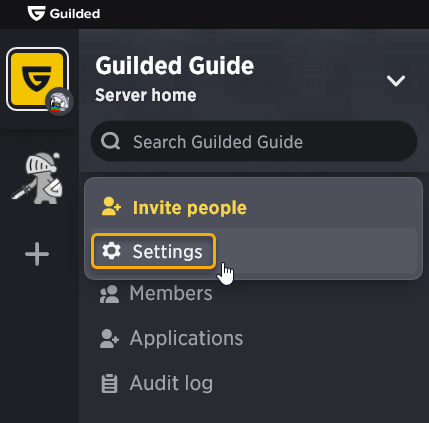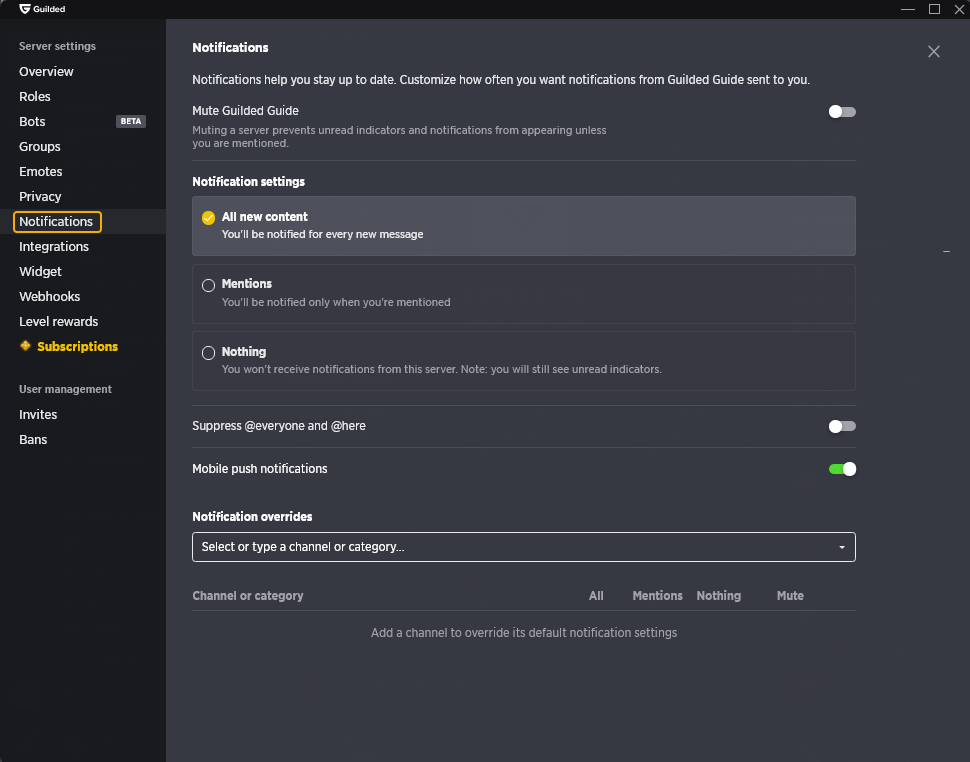 Navigate to Notification overrides.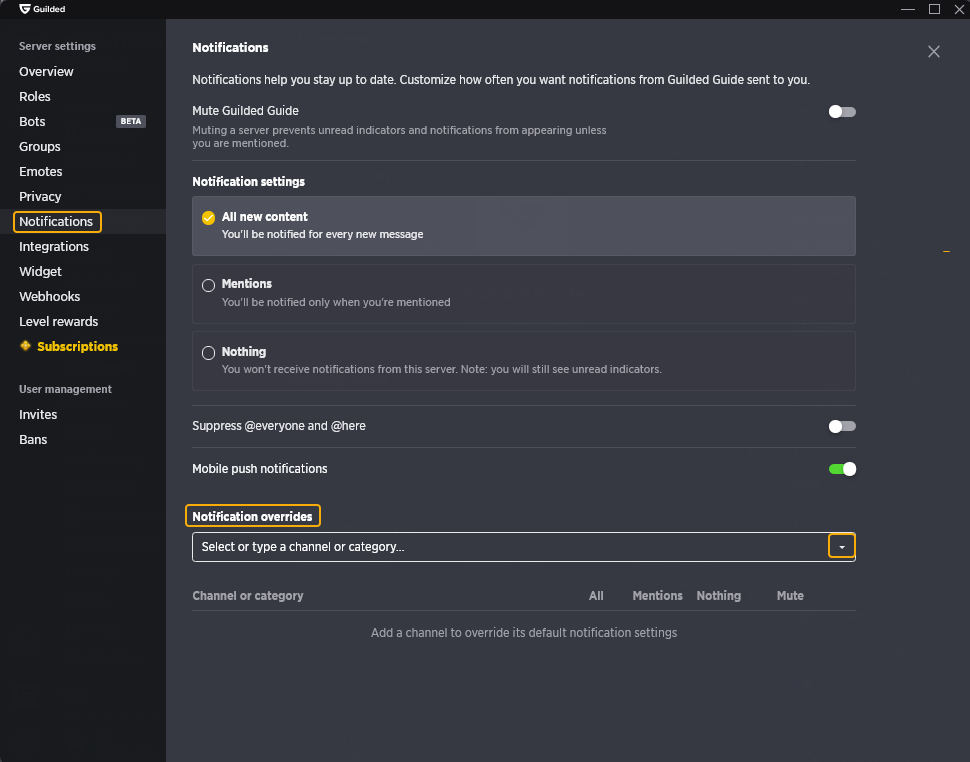 Select the channels you want to manage from the drop-down list.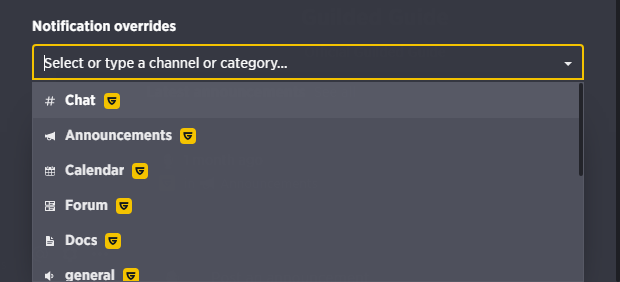 You can use the toggle button to mute/unmute channels or categories.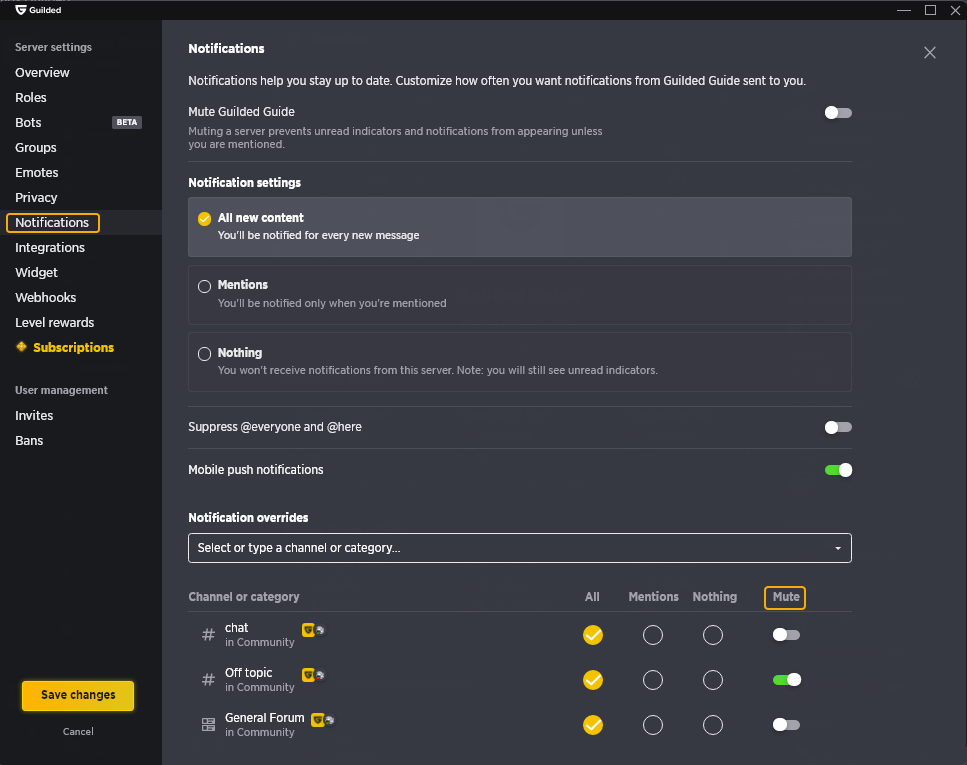 If you want to mute the entire server, you can do that at the top of the Notifications page.