Category & Channel Permissions
Why would you need channel permissions?
You might want to restrict access to a category or channel that is only for those who help to lead and manage your server to retain privacy, or you might have different groups or games within your main server and want to restrict access to the appropriate members.
As this is a very popular request, we will show you how to make a private leader/management category.
We recommend creating a category first, then adding any channels as they inherit the category's permissions.
Categories & channels default membership access to the Member role unless you add additional roles.
Note: Category & channel permissions will override the server permissions.
Changing permissions
You can assign permissions to your category or channel in the category/channel settings by clicking the cog icon.
Once you've created your category, click the cog icon.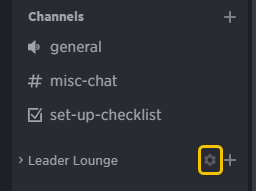 Navigate to the Permissions section. Add the roles or members you wish to have access to this category.

Click the roles to add them.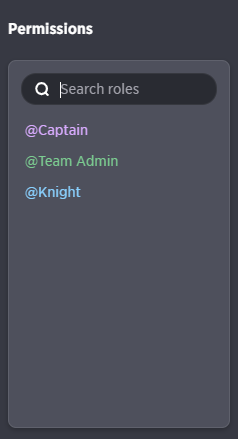 In this example, we only want the Captain and Team Admin roles to have all permissions, so we have used the Enable all button as a quick shortcut.

For all other roles for this category, we have used the Disable all button to deny all permissions and access.

Click the Save changes button.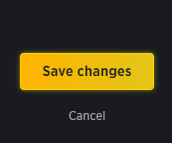 Now create a new channel within the same category.

Select the type of channel you want. We have used a chat channel here.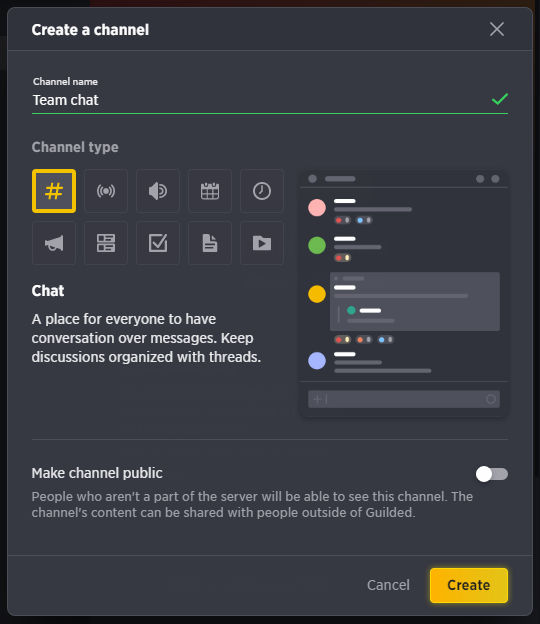 Click the cog icon to access the channel settings.

Channels created under that category will automatically sync with the category permissions we set. There is no need to set them or each channel individually.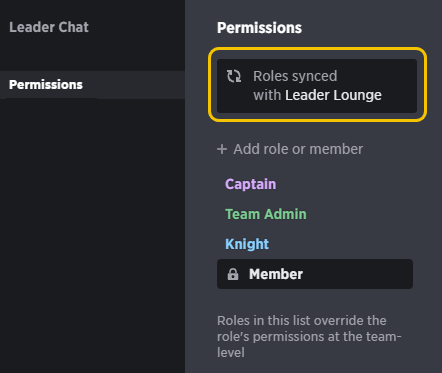 These are just an example. However, you choose to set your permissions, remember to click Save!