Server audit log
Guilded's Audit log feature automatically records any administrative actions that take place on your server. This log provides valuable information about what actions were taken, who performed them, and when they occurred.
If you need to review the actions that have been taken on your server, you can access the Audit log by navigating to your server's settings and clicking on the "Audit log". From there, you can view all of the actions that have been performed on your server and filter them by date, user, or action type.
The Audit log can be especially helpful in identifying any unauthorized actions or resolving disputes within your server.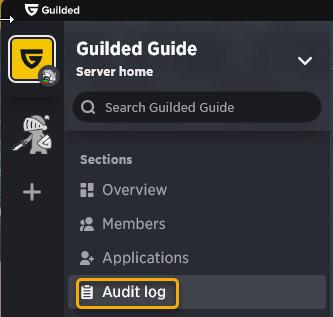 Clicking the filter button will enable you to sort the data based on the time frame, type of action, and member who performed the action.