Getting to know the Overview page
The Overview page is a summary of important information for your team. Let's have a closer look.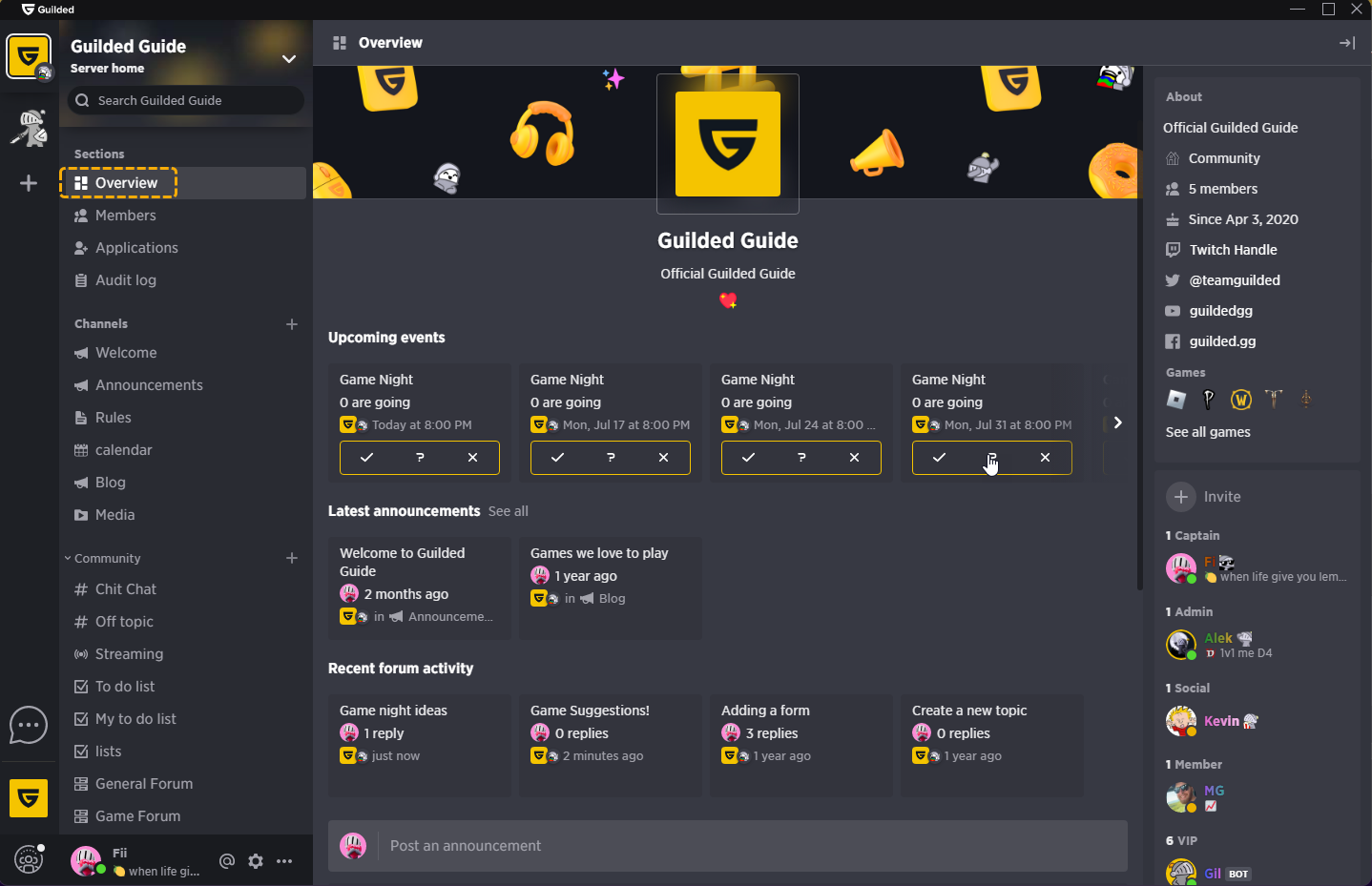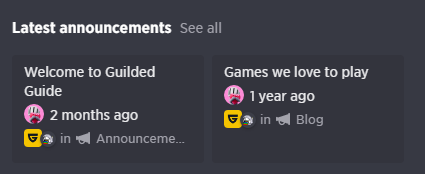 Recent Forum posts are accessible at the click of a button.

Overview page announcements are a great way to give visitors outside your server information.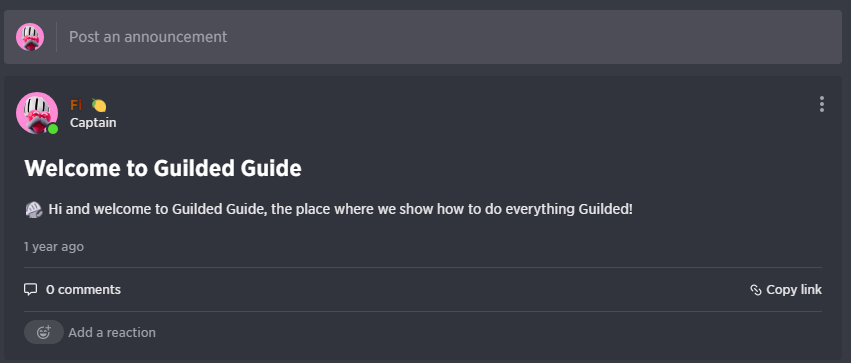 Your About section includes information about your server, your social links, and the games your server supports.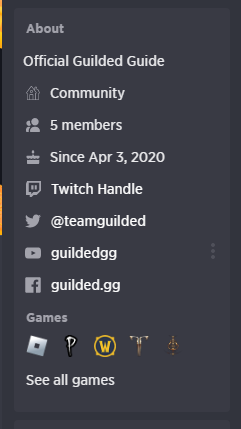 See who's online! Members' online statuses will not be available to visitors outside your server.